Worried you don't have the right tools in the kitchen? Guess what – you don't need fancy equipment to cook up exciting meals!
This week's 5-Day Kitchinspiring Meal Plan is all it takes to make some magic with your regular pot or pan! Use this week's menu to get inspired and start cooking easy dishes using simple kitchen tools.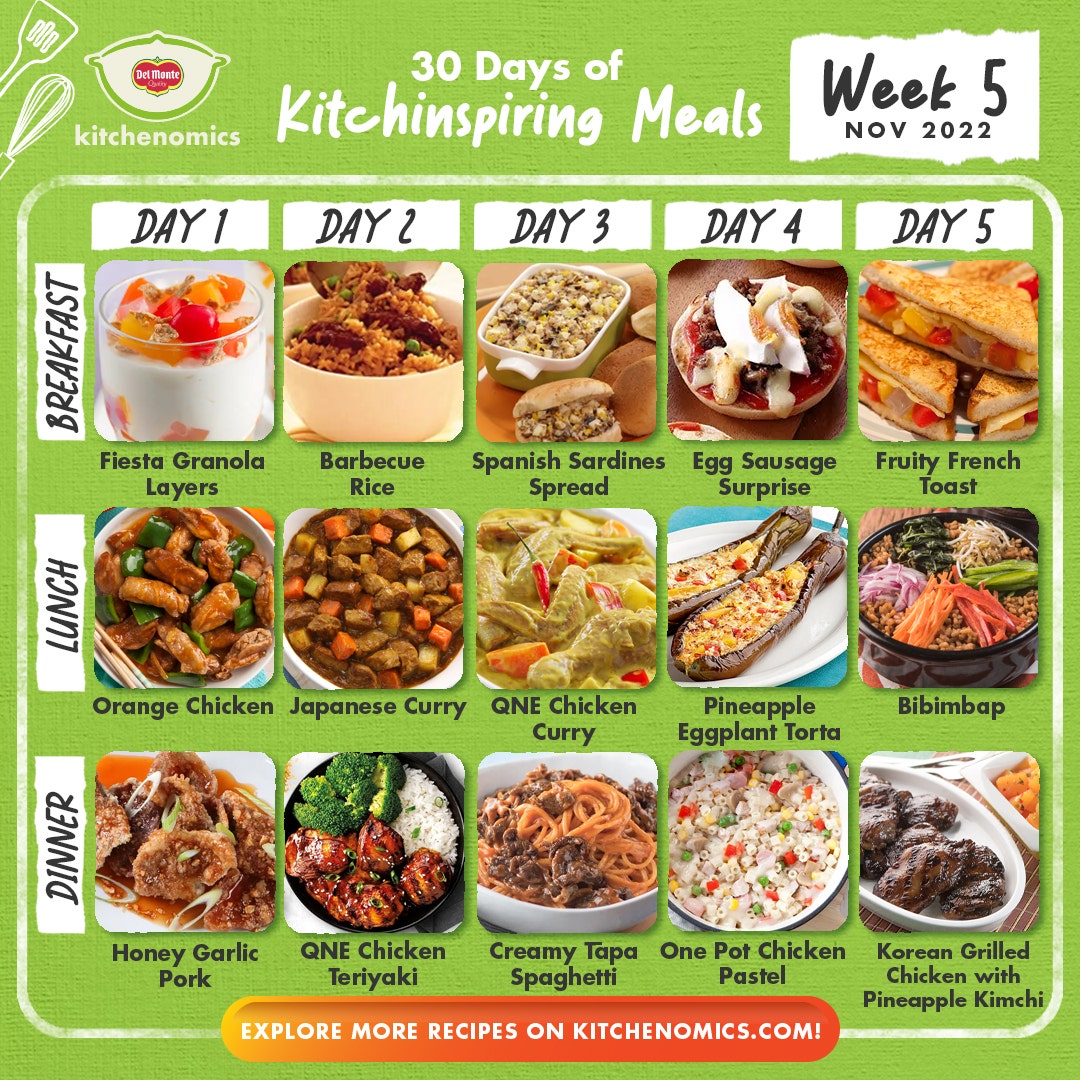 Tune in every Friday to get weekly meal plans from Del Monte Kitchenomics designed by our chef to help you make everyday cooking more joyful.
What did you think about these recipes? Let us know in the comments and share this with your friends!
---
Click each recipe to learn more:
Day 1
Day 2
Day 3
Day 4
Day 5
Korean Grilled Chicken with Pineapple Kimchi
Happy cooking, ka-Kitch!