Puno na ba ang weekends mo with summer outings? Don't stress and enjoy lang with these easy-to-cook getaway meal ideas! No need for fancy cooking tools. Kahit kawali o kaldero lang ang gamit, keri na with this week's 5-Day Kitchinspiring Meal Plan.
These dishes are perfect for your weekend getaway dahil madali na ngang gawin kahit nasan kayo, mabilis pang baunin sa beach trip o excursion nyo!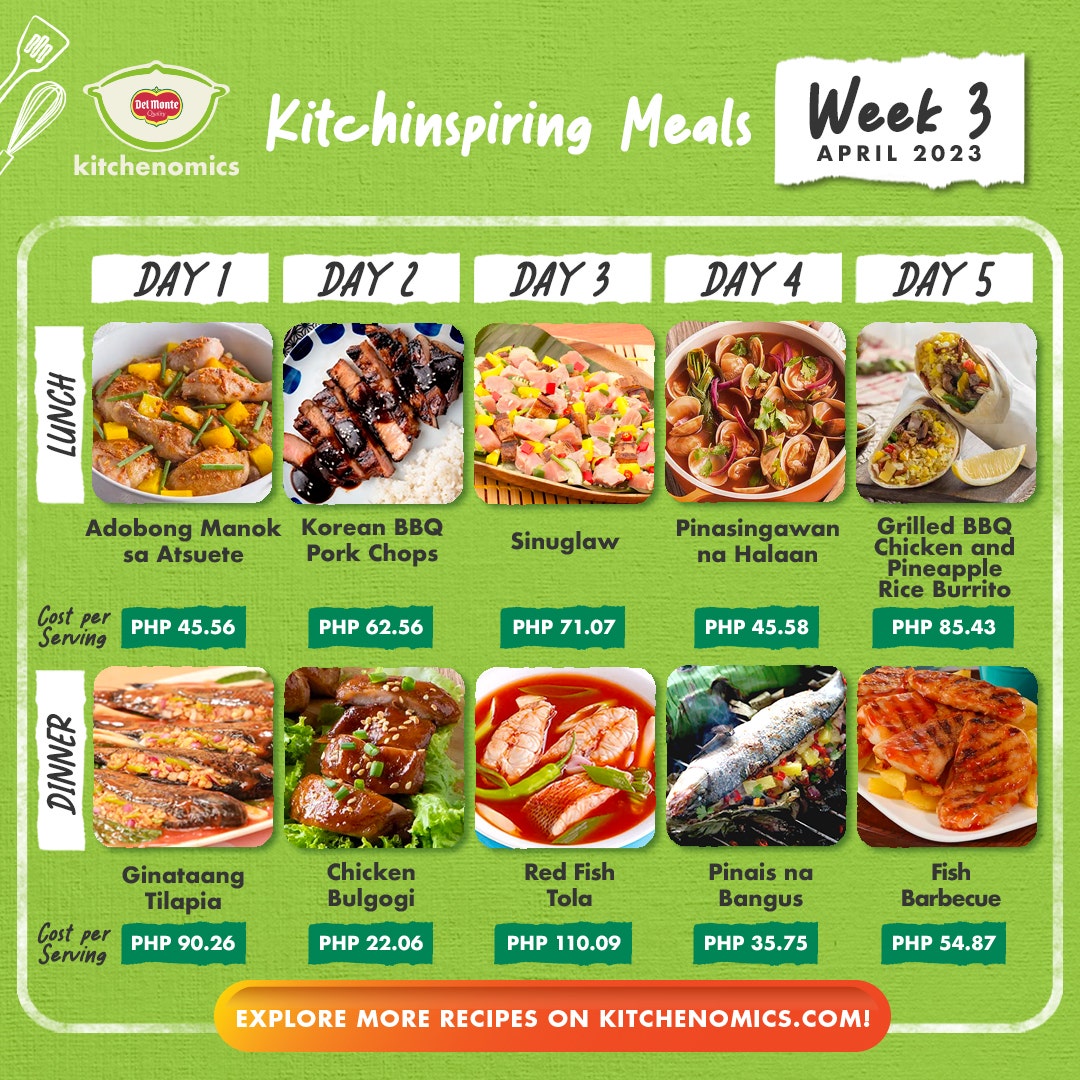 Let us know kung ano ang iyong pan-favorite iluto this tag-init! Comment below!
Click each recipe to learn more:
Day 1
Day 2
Day 3
Day 4
Day 5
Grilled BBQ Chicken and Pineapple Rice Burrito
Share these with your family and cooking buddies!
Happy cooking!