Pinais na Bangus Recipe
Fire up your grill and prepare this stuffed bangus dish that's leveled-up with the goodness of Del Monte Pineapples. You'll love it!
---
Categories
Main Dish, Seafood, Del Monte Pineapple & Pinoy Dishes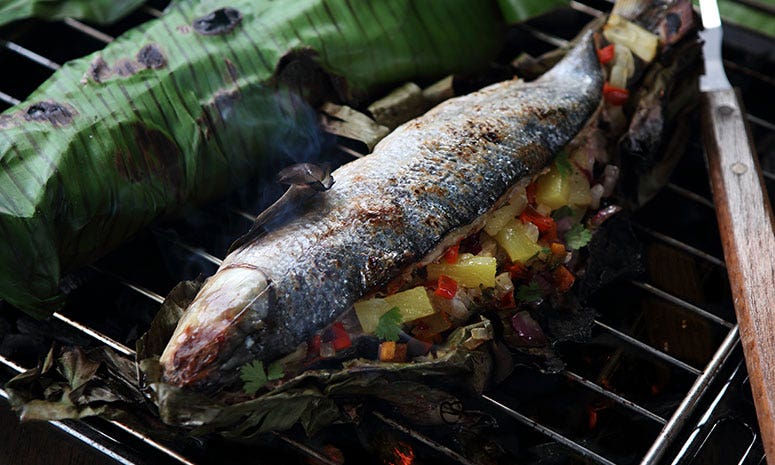 Ingredients
500 g bangus, boneless
1/4 tsp salt
1/4 tsp pepper, black




FOR THE SALSA

1/4 cup bell pepper, red, chopped
1/4 cup cilantro, chopped
1/4 cup onion, red, chopped
1/2 tsp salt
1/4 tsp pepper, black
1 pc banana leaf
Cooking Skills Needed
Stuffing
Pan-Grilling
Mixing
Procedure
1. Dry the boneless bangus with paper towels. Season with salt and pepper then set aside.
2. For the Salsa, combine DEL MONTE Pineapple Tidbits, red bell pepper, cilantro, onion then season with salt and pepper and mix.
3. Stuff bangus with prepared salsa. Wrap the bangus in banana leaf then pan-grill until cooked.
Lusog Notes
This dish is a source of vitamin A which helps maintain healthy skin and normal vision. It also contains niacin that helps keep the digestive and nervous systems healthy.
Chef's Tip
Banana leaves serve as protection for the fish when grilling. It also cooks the fish through as the package helps steam the fish in its own juices and lastly, it adds a delicious aroma to the dish.
Featured Products
---
You also might be interested in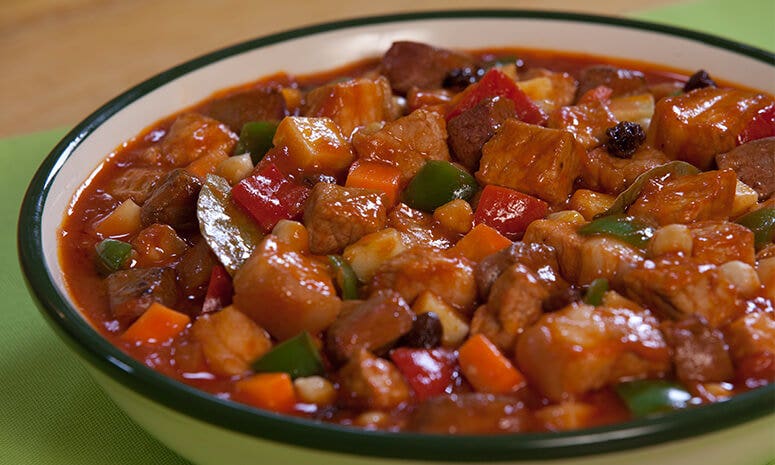 Classic Menudo with Raisins Recipe
Create this beloved classic the no-fuss way with Del Monte Tomato Sauce.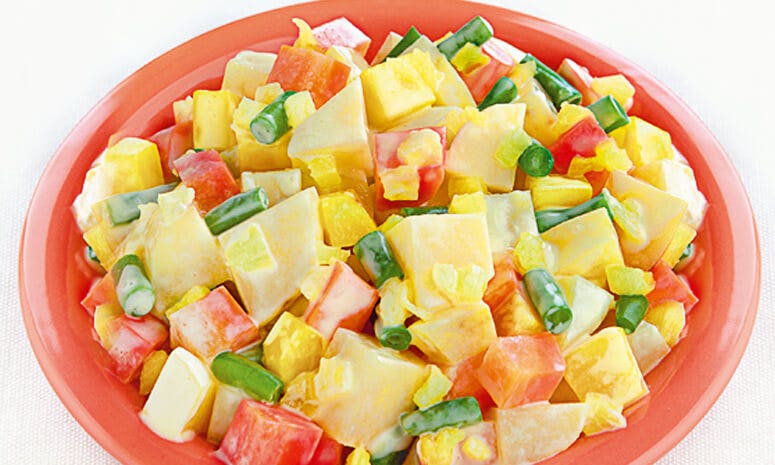 Pineapple Potato Salad Recipe
Add this delicious salad to your meals!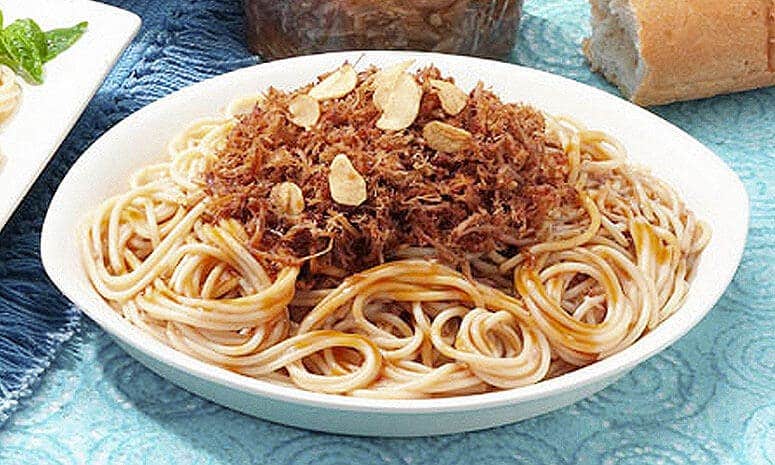 Enjoy the classic flavors of Adobo with spaghetti!