Pineapple Potato Salad Recipe
Add this delicious salad to your meals!
---
Categories
Appetizer, Vegetable, Del Monte Pineapple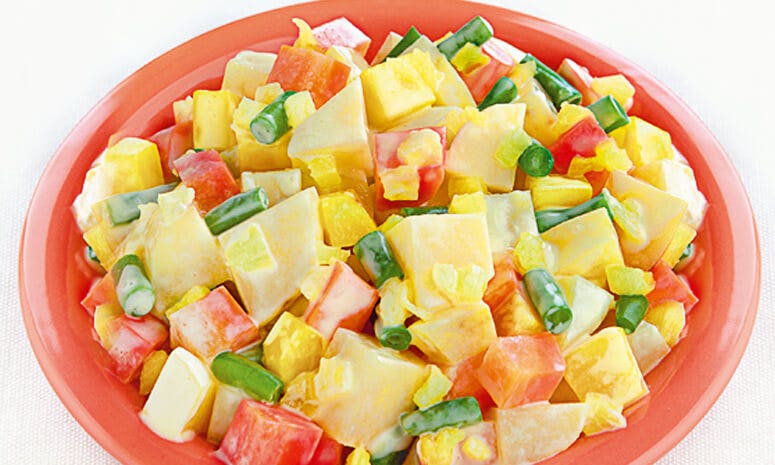 Ingredients
1 Tbsp pickle relish, sweet
1 Tbsp onion, red, chopped
1 tsp prepared mustard (optional)
1 cup mayonnaise
1 can DEL MONTE Crushed Pineapple (227g), drained
500 g kamote, boiled, cut into 1 x 1-inch cube
1 cup carrot, boiled, cut into 1 x 1-inch cube
500 g potato, boiled, cut into 1 x 1-inch cube
100 g Baguio beans, boiled, cut into 1x1 inch strips
- salt, to taste
- sugar, to taste
- pepper, to taste
Procedure
To make the salad dressing, combine pickles, onion, mustard, and mayonnaise then toss in DEL MONTE Crushed Pineapple.
Toss in the kamote, carrot, potato, and Baguio beans.
Season with salt, sugar, and pepper to taste.
Lusog Notes
This dish is high in vitamin A that helps protect one from infections and promotes normal growth and development. It is also high in vitamin C, which is important for the normal structure and functioning of body tissues.
Chef's Tip
Avoid overcooking your vegetables. After blanching, drop the beans in ice-cold water to stop cooking. This will keep the vegetables crisp and brightly colored.
Featured Products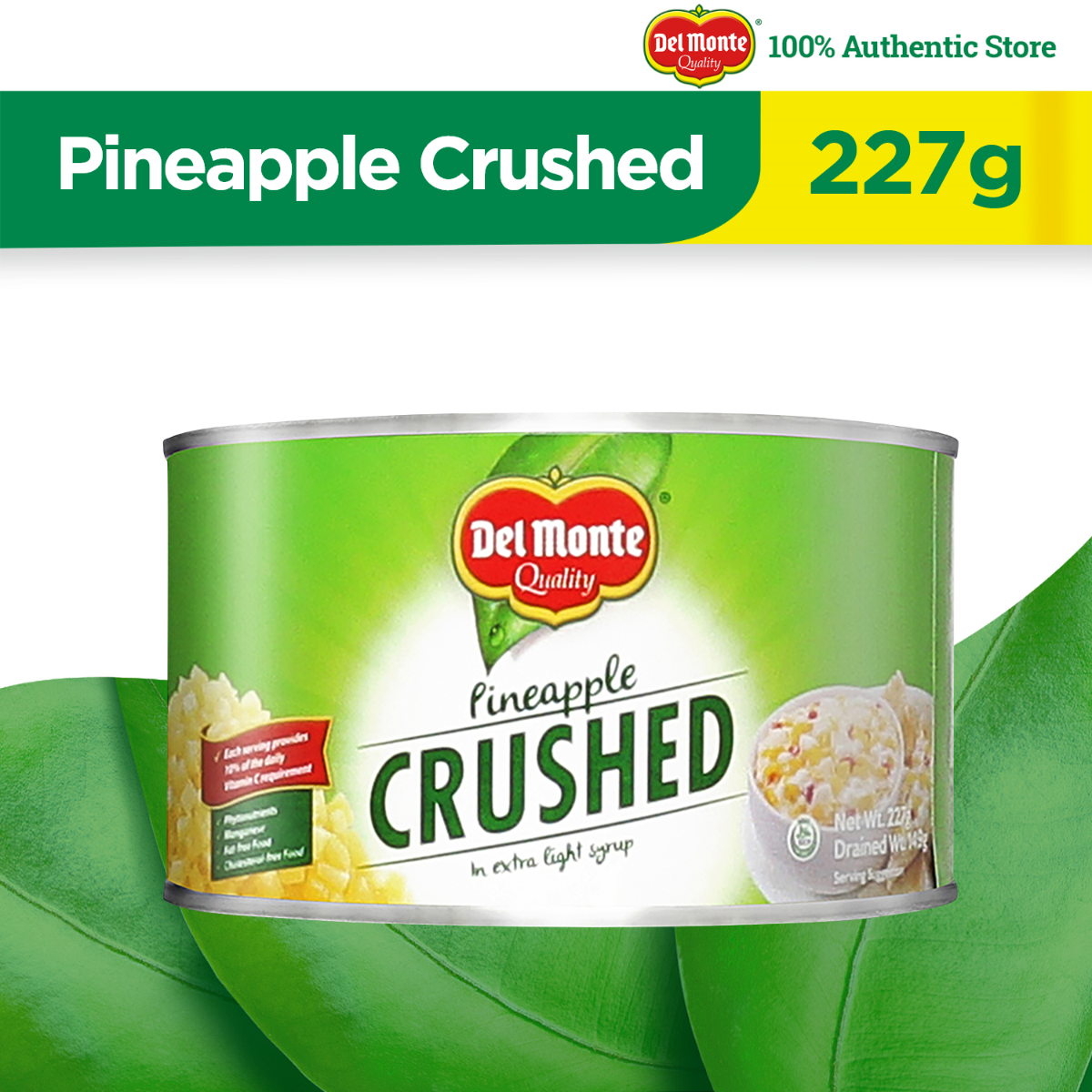 Del Monte Pineapple Crushed 227g
---
You also might be interested in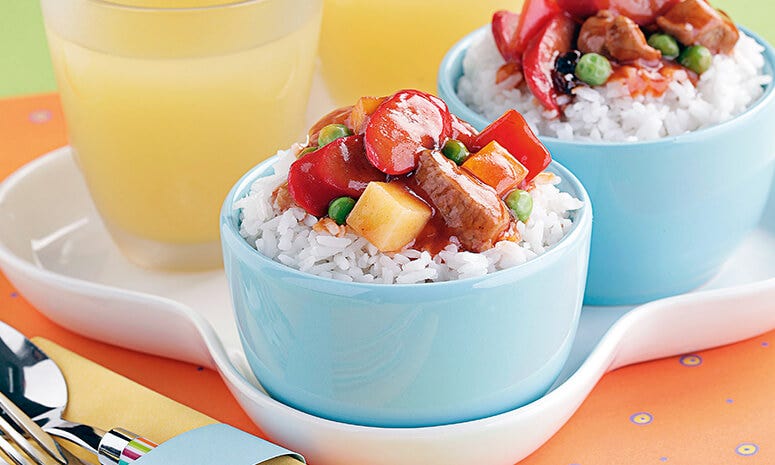 Here's a kid-friendly spin on the Filipino classic. Serve with rice or pan de sal.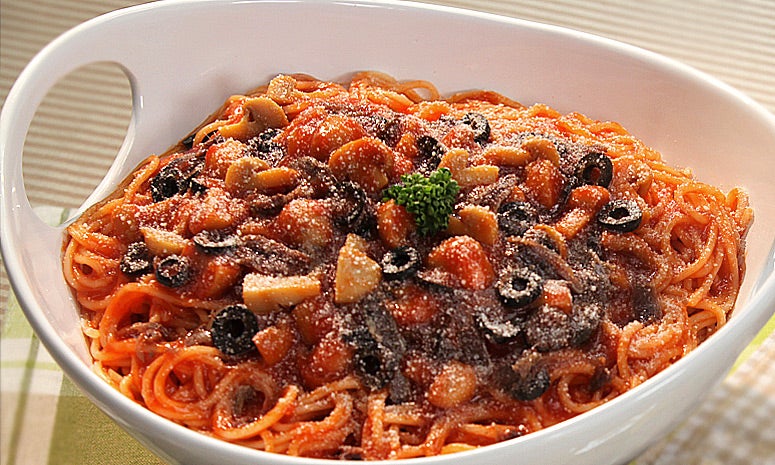 Cook this classic Italian favorite in your own home.