Fish Barbecue Recipe
This version of Fish and Chips is made even tastier.
---
Categories
Main Dish, Seafood, Del Monte Tomato Sauce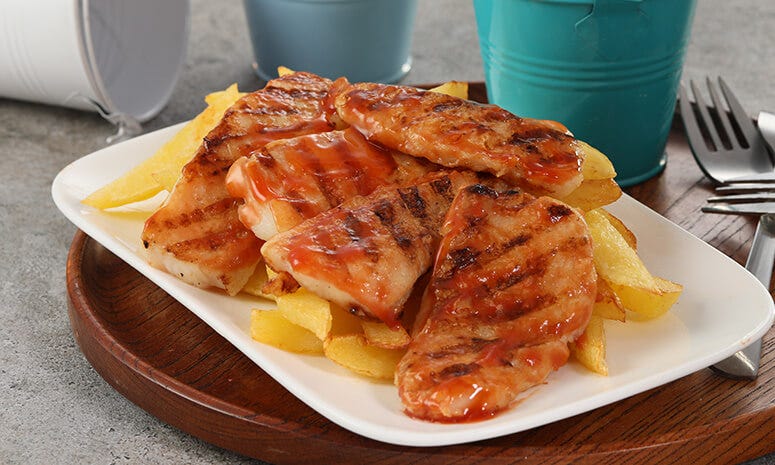 Ingredients
1 pouch DEL MONTE Filipino Style Tomato Sauce (90g)
1 Tbsp garlic, crushed
1/2 tsp ginger, minced
1 tsp sugar, brown
1/2 tsp calamansi juice
350 g cream dory fillet
1/4 tsp salt
1/8 tsp pepper, black
3 Tbsp oil, for pan-grilling
250 g potato, sliced
1/8 tsp salt
2 cups oil, for deep-frying
Cooking Tools Needed
Chopping Board
Measuring Spoon
Measuring Cups
Spatula
Cooking Skills Needed
Pan-Grilling
Slicing
Frying
Procedure
1. Marinate fish for 1 hour in the refrigerator. Season with salt and pepper.
2. Pan-grill fish in oil until cooked on both sides. Set aside. Reserve pan with marinade.
3. Season potatoes with salt. Deep-fry until cooked. Transfer to reserved pan, then stir to mix with the sauce. Serve with fish.
Lusog Notes
Fish is a good source of protein that helps repair body tissues. This dish is also a source of vitamin C that helps in healing wounds and keeping gums healthy.
Chef's Tip
Season fish and meats just before grilling as the salt will draw out the moisture from food and will dry it out if added too early.
Featured Products
---
You also might be interested in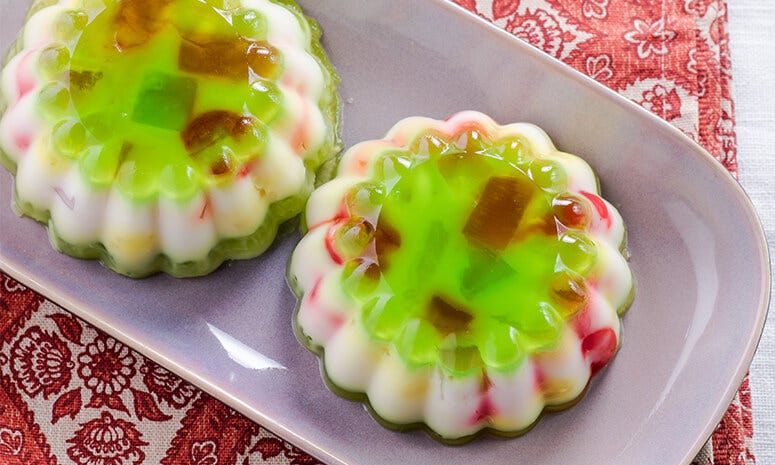 Vietnamese Fruity Jelly Recipe
Impress your family with this fruity jelly dessert.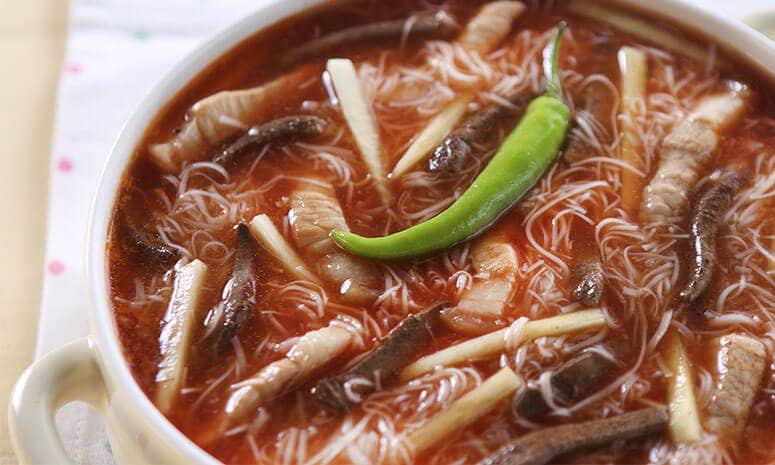 Iloilo's signature dish done the Del Monte way.