On the lookout for new cooking inspiration? Don't look too far!
It doesn't take much to turn your mealtimes from drab to fab. All you need to start with are basic ingredients you already have at home.
This week's 30 Days of Kitchinspiring Meals menu features extra-ordinary dishes you can make with simple, ordinary ingredients!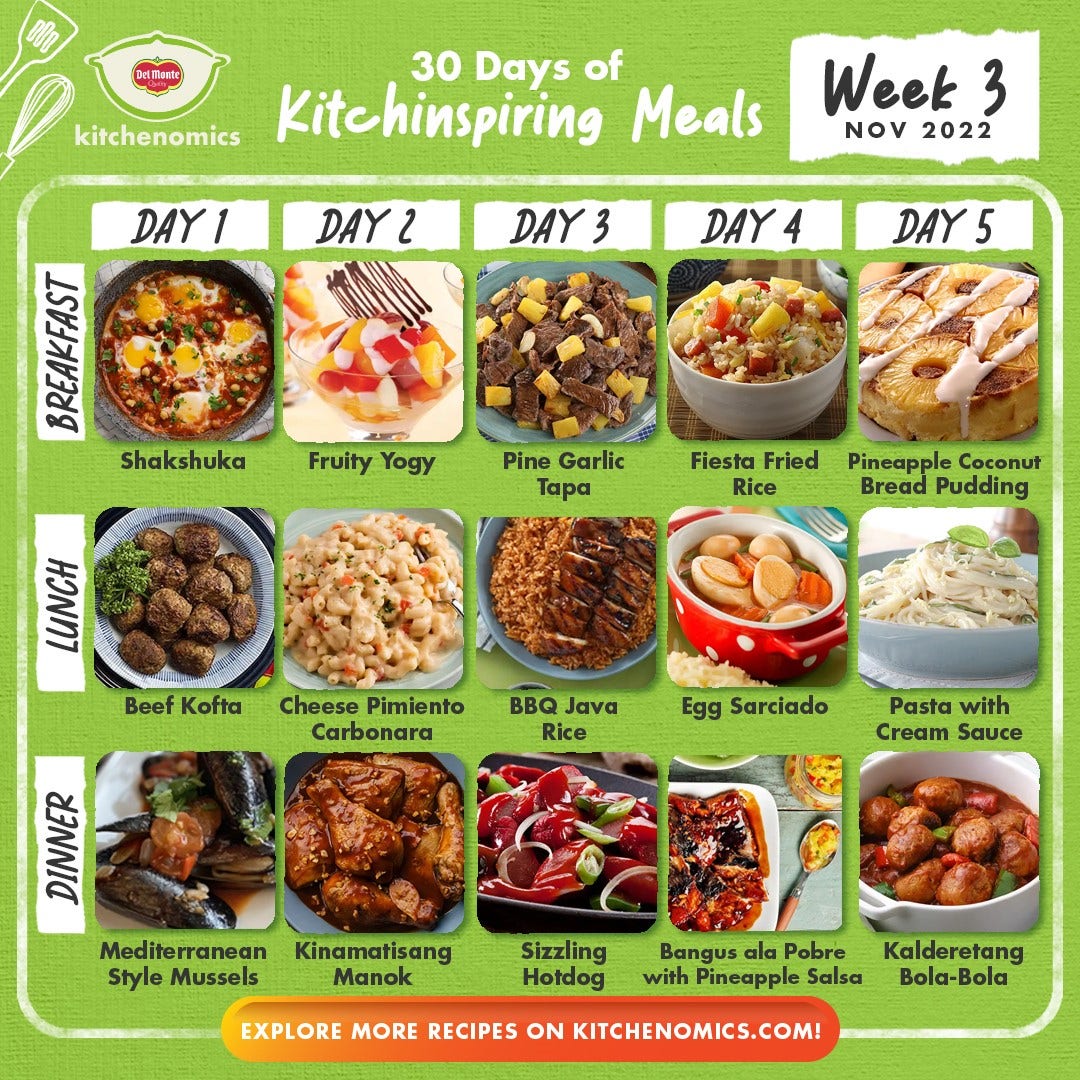 Tune in every Friday to get weekly meal plans from Del Monte Kitchenomics designed by our chef to help you make everyday cooking more joyful.
What did you think about these recipes? Share them with a fellow cook looking to level up their meals!
---
Click each recipe to learn more:
Day 1
Day 2
Day 3
Day 4
Bangus a la Pobre with Pineapple Salsa
Day 5
Pineapple Coconut Bread Pudding
Happy cooking, ka-Kitch!