Egg Sarciado Recipe
Kids will enjoy this egg-citing dish.
---
Categories
Main Dish, Vegetable, Del Monte Tomato Sauce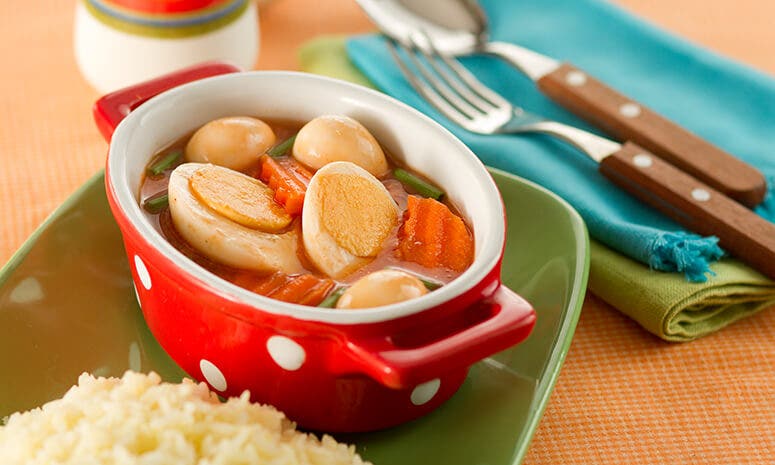 Ingredients
5 pcs egg, hard-boiled
2 Tbsp oil
1 Tbsp garlic, crushed
1/4 cup onion, chopped
1/2 pc chicken bouillon cube
1 pouch DEL MONTE Filipino Style Tomato Sauce (90g)
1 1/3 cups water
1/2 cup potato, sliced
1/3 cup carrot, sliced
1/4 tsp salt
1/8 tsp pepper, black
1 pc egg, beaten
1 tsp cornstarch, dissolved in 1 tsp water
1 Tbsp green onions, sliced (optional)
Cooking Tools Needed
Chopping Board
Measuring Cups
Measuring Spoon
Spatula
Procedure
1. Slice each egg lengthwise then set aside.
2. Sauté garlic, onion, and chicken cube. Add DEL MONTE Filipino Style Tomato Sauce, water, potato, and carrot. Season with salt and pepper. Simmer for 10 minutes.
3. Add beaten egg and dissolved cornstarch. Simmer while stirring for 2 minutes, or until cooked. Add boiled eggs. Top with green onions if desired.
Lusog Notes
This dish is a souce of vitamin A that helps support normal growth and development, and of vitamin B2 that helps keep the skin, eyes and the nervous system healthy.
Chef's Tip
To properly make hard boiled eggs, fill the pot with water and place the eggs in the pot. The water should be 1 inch above the eggs. When the water starts to boil, start timing. Hard-boiled eggs are cooked for 10 minutes.
Featured Products
---
You also might be interested in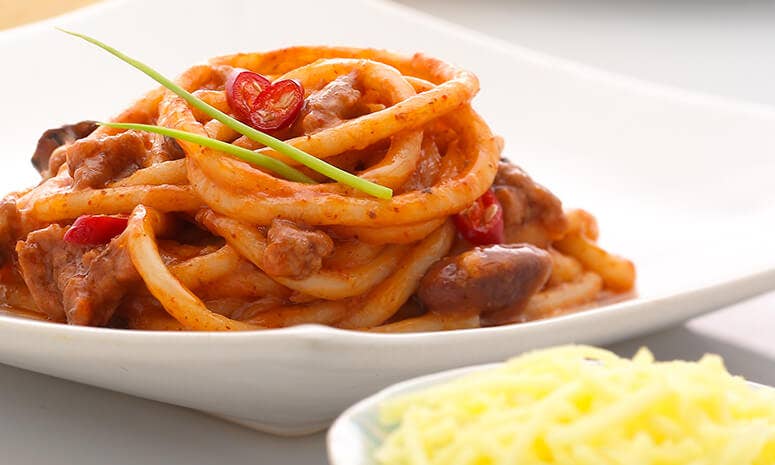 Add a spicy kick to your regular spaghetti!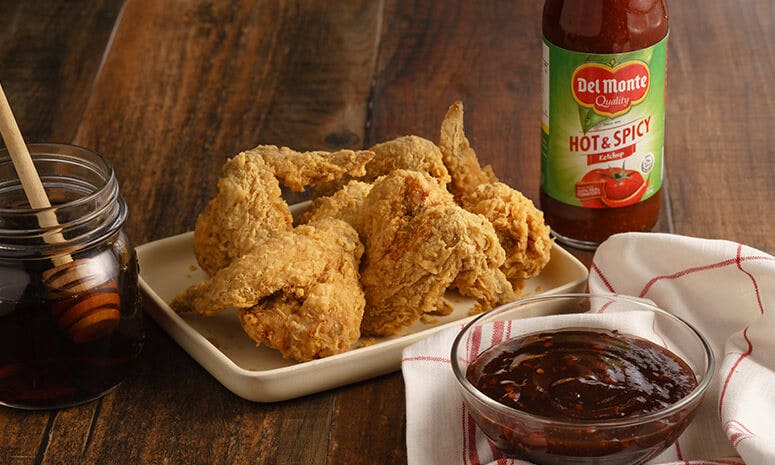 Hot & Spicy Maple Ketchup Dip Recipe
Add a touch of sweet heat to any fried dish with this easy dip!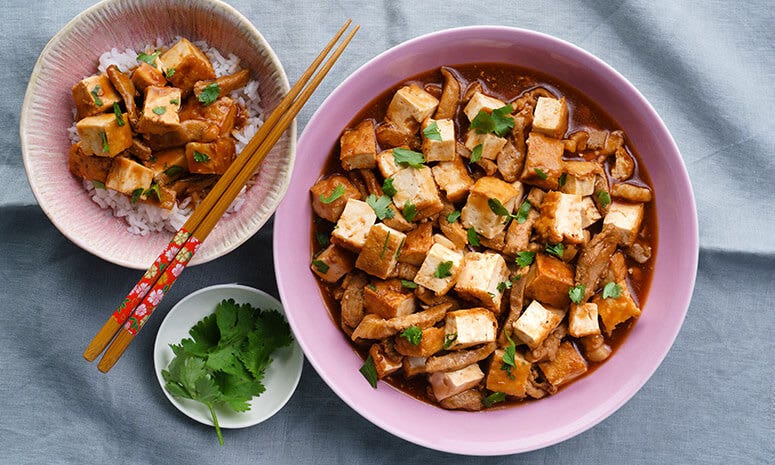 A quick, sauce-sarap dish for busy days.