Chili Pasta Recipe
Add a spicy kick to your regular spaghetti!
---
Categories
Pasta/Noodles, Beef, Del Monte Spaghetti Sauce
Preparation Time
1 hr. and 16 min.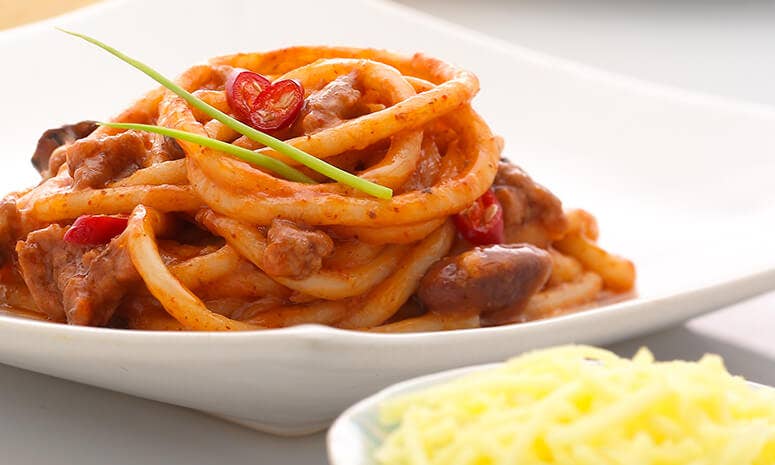 Ingredients
2 Tbsp oil
1 1/4 Tbsp garlic, crushed
1/4 cup onion, sliced
100 g beef, ground
1/4 cup button mushroom, canned
2 tsp chili powder
1/3 cup water
1/2 pc siling labuyo, sliced
1/2 cup red kidney beans, canned, cooked
1 pouch DEL MONTE Italian Style Spaghetti Sauce (250g)
1/4 cup bell pepper, red, diced
1 tsp liquid seasoning
2/3 cup melting cheese, grated
1/2 tsp salt
1/2 pack DEL MONTE Spaghetti (400g), cooked
Procedure
1. Sauté garlic in oil for 2 minutes. Add onion and beef then sauté for 5 minutes. Add mushrooms and chili powder. Sauté for 2 minutes.
2. Add water and remaining ingredients except pasta and cheese. Season with salt. Simmer for 5 minutes.
3. Mix sauce with DEL MONTE Spaghetti and cheese. Top with extra cheese, if desired.
Lusog Notes
This Chili Pasta dish is a source of calcium which is essential for bone health and vitamin A that helps maintain healthy skin and normal vision.
Chef's Tip
You may opt to top with chopped cilantro and drizzle a little sour cream to add creaminess and tang to the dish.
Featured Products
---
You also might be interested in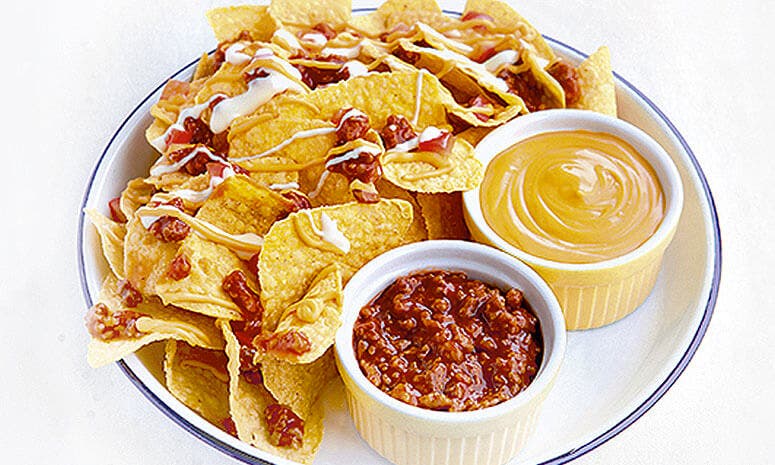 Prepare a perfect TV or movie treat for kids and kids-at-heart.