Bangus A La Pobre with Fresh Pineapple Salsa Recipe
Make the humble bangus more exciting with this recipe!
---
Categories
Main Dish, Seafood, Del Monte Pineapple
Cooking Time
1 hr. and 15 mins.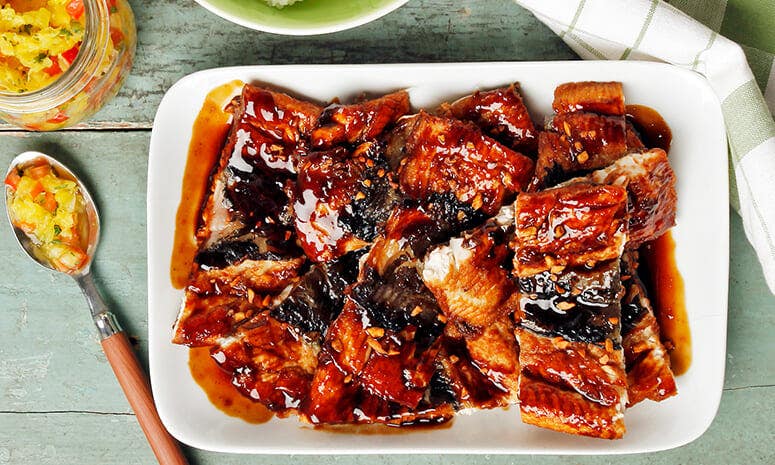 Ingredients
800 g bangus, boneless, cut into serving portions
1 Tbsp calamansi juice
2 Tbsp reserved pineapple syrup
1 pouch DEL MONTE Quick 'n Easy BBQ Marinade (200ml)
3 Tbsp cornstarch
1 cup oil, for frying
1 can DEL MONTE Crushed Pineapple (227g), drained, reserve syrup
1/3 cup tomato, seeded and diced
2 tsp DEL MONTE Red Cane Vinegar
1 Tbsp wansuy, chopped
- salt, to taste
- pepper, to taste
1 Tbsp garlic, finely chopped and fried until golden brown
Cooking Tools Needed
Chopping Board
Measuring Cups
Procedure
1. Combine ingredients for marinade. Marinate bangus for 20 minutes in the refrigerator. Drain and reserve marinade.
2. Sprinkle bangus with cornstarch. Fry until golden brown. Set aside.
3. Simmer remaining marinade uncovered for 5 minutes or until thick. Strain. Pour sauce over fried bangus.
4. Salsa: Mix all ingredients including remaining pineapple syrup. Season with salt and pepper to taste. Let it stand for 10 minutes.
5. Top the bangus with fried garlic. Serve with salsa on the side.
Lusog Notes
This dish is high in vitamin B1 that helps release energy from food. It also contains niacin that keeps digestive system healthy and helps maintain normal structure of the skin.
Chef's Tip
Strain the sauce to remove any bits of the fish left in the marinade and any impurities or proteins that solidified while heating the sauce. Proteins from the raw fish may mix with the marinade as it sits and will solidify when you heat the marinade.
Featured Products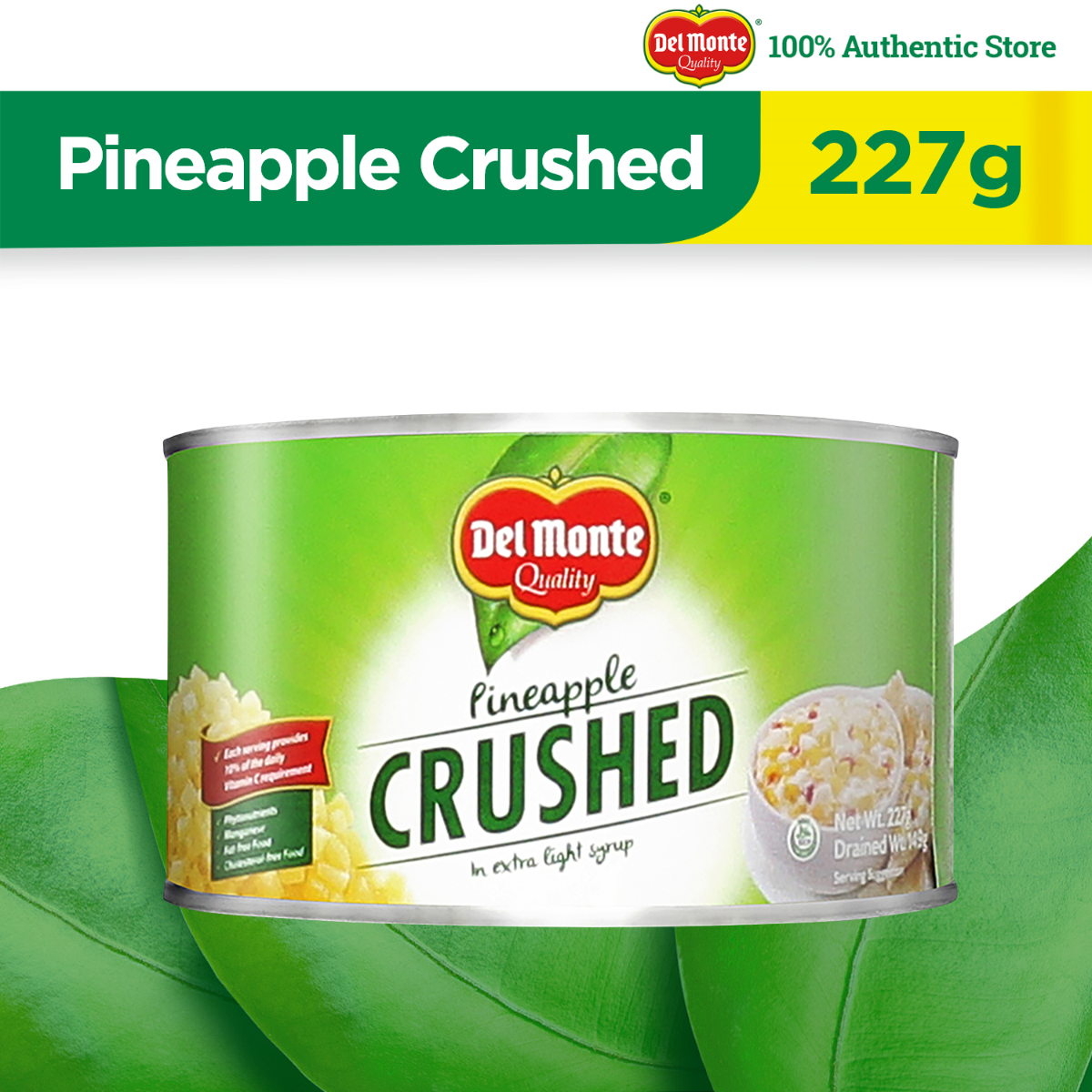 Del Monte Pineapple Crushed 227g
---
You also might be interested in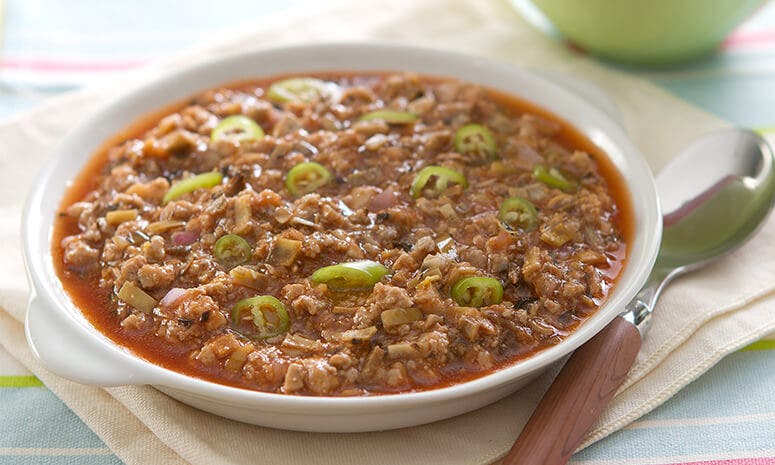 The goodness of sisig but with a healthier twist.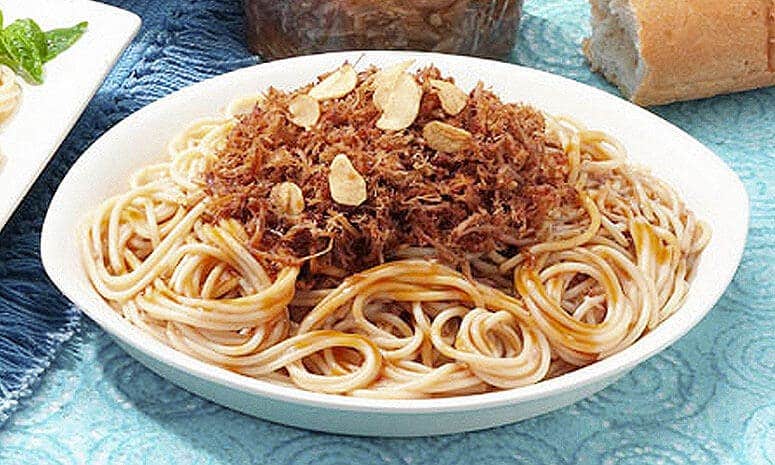 Enjoy the classic flavors of Adobo with spaghetti!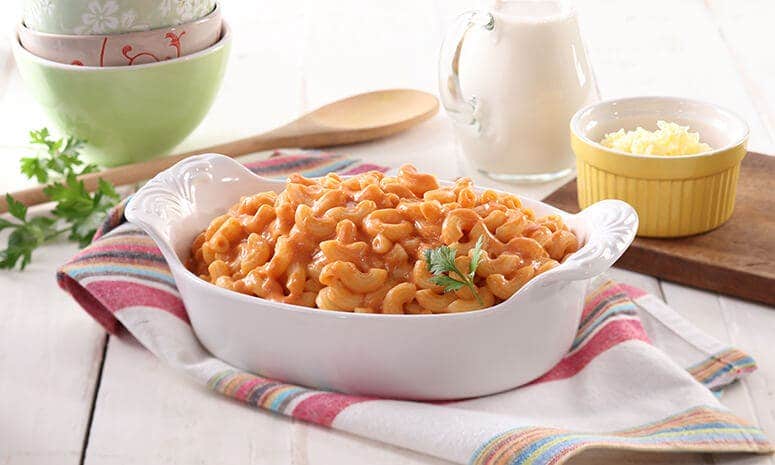 Try this easy version of everyone's favorite mac and cheese!