Kinamatisang Manok Recipe
All you need are simple ingredients for this sauce-sarap meal!
---
Categories
Main Dish, Chicken, Del Monte Tomato Sauce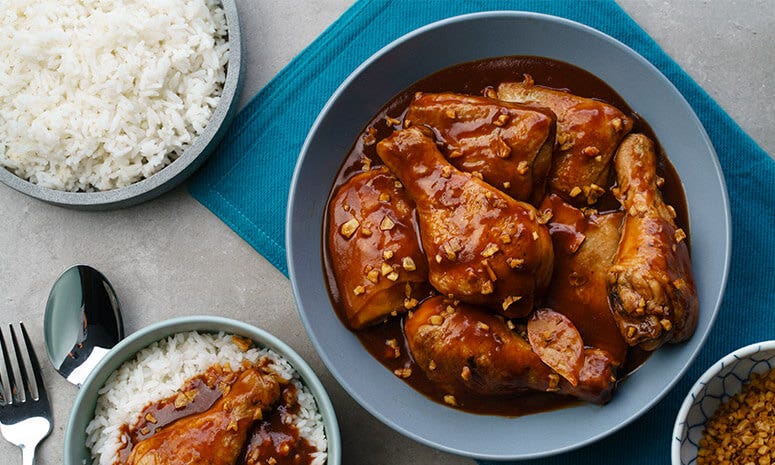 Ingredients
1/4 cup oil
1/4 cup garlic, minced
500 g chicken, thigh and leg
1/3 cup soy sauce
2 1/2 Tbsp calamansi juice
1 pouch DEL MONTE Original Style Tomato Sauce
1/4 cup water
1 pc bay leaf/laurel leaf
3 tsp sugar, white
Cooking Tools Needed
Chopping Board
Measuring Cups
Measuring Spoon
Pot
Rubber Spatula
Scissors
Strainer
Procedure
1. In a cold pot, add the oil and garlic. Turn the heat on then sauté the garlic until golden brown. Drain and reserve the garlic oil.
2. Add back the garlic oil in the pot. Add the chicken then sauté until light brown.
3. Add the soy sauce and calamansi then sauté for 2 minutes. Add the DEL MONTE Original Style Tomato Sauce, water, bay leaf, and sugar. Let it simmer covered until chicken is fully cooked. Stir occasionally.
4. Add half of the fried garlic then simmer for another minute. Garnish the other half before serving.
Featured Products
---
You also might be interested in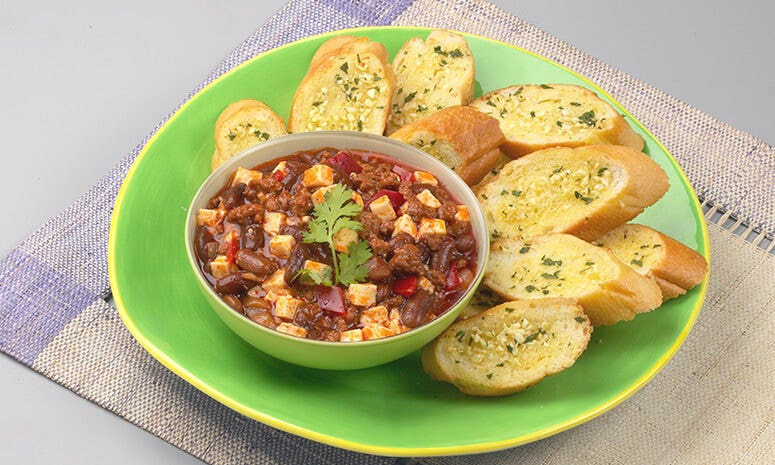 Try this healthier version of a Mexican classic.