Egg Sausage Surprise Recipe
A delicious appetizer with just few simple ingredients!
---
Categories
Appetizer, Pork, Del Monte Quick 'n Easy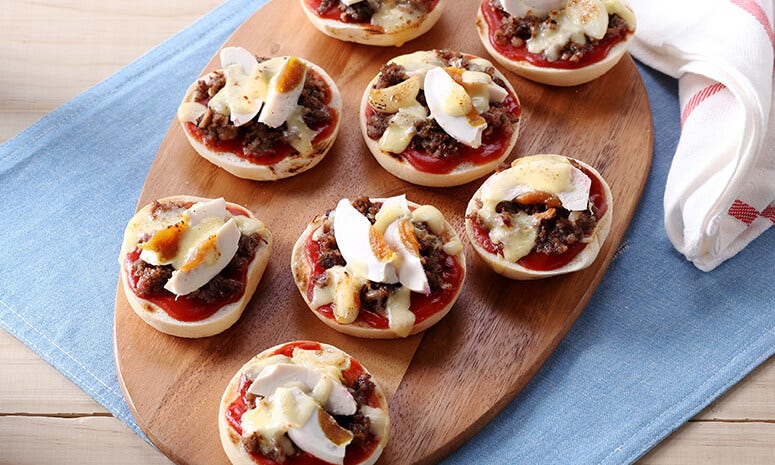 Ingredients
1/4 cup water
150 g longganisa, Vigan, removed from casing
8 pcs pandesal (large), halved
1 pouch DEL MONTE Quick 'n Easy Italian Style Pizza Sauce (115g)
5 Tbsp garlic, crushed and fried to brown
1 pc salted egg, sliced
100 g melting cheese, coarsely grated
Cooking Tools Needed
Chopping Board
Colander
Grater
Measuring Cups
Measuring Spoon
Spatula
Procedure
1. Preheat oven at 350°F if using a conventional oven. You may also use a toaster oven.
2. Cook the longganisa in water, then fry in own oil until cooked. Drain excess oil. Spread pandesal with DEL MONTE Quick 'n Easy Sweet Style Pizza Sauce. Top with remaining ingredients. Bake until cheese melts.
Lusog Notes
This Egg Sausage Surprise recipe is a source of protein and calcium. Protein helps in growth, development, and repair of body tissues while calcium is important in the formation and maintenance of strong bones and teeth.
Chef's Tip
The water serves to lubricate the fat of the longganisa as you cook it down to melt the fat. Keep the heat on low so that the longganisa does not brown too quickly.
Featured Products
---
You also might be interested in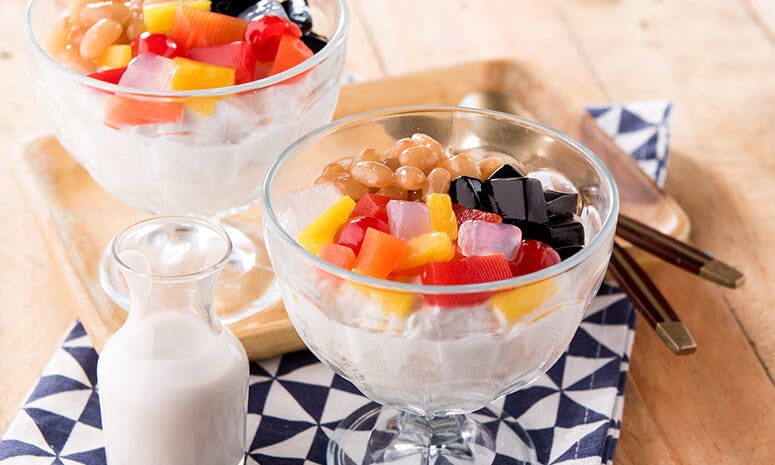 Vietnamese Rainbow Dessert Recipe
Add a fun touch to meals with this colorful dessert.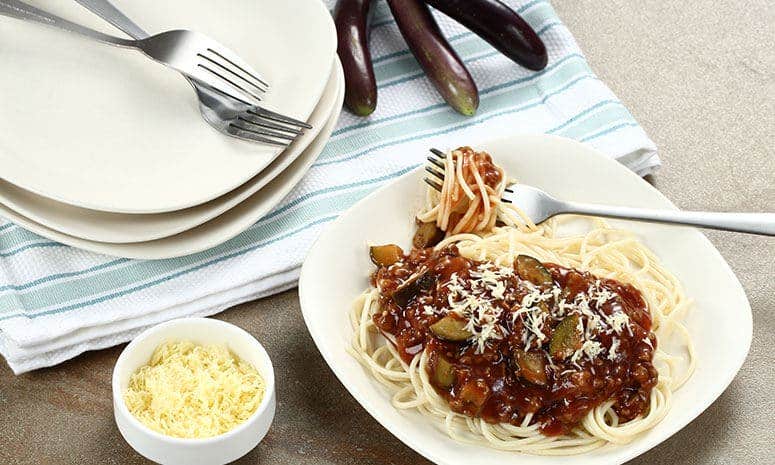 Beef Eggplant Pasta Recipe
Meaty, cheesy, and healthy! A great combination.