Beef Eggplant Pasta Recipe
Meaty, cheesy, and healthy! A great combination.
---
Categories
Pasta/Noodles, Beef, Del Monte Spaghetti Sauce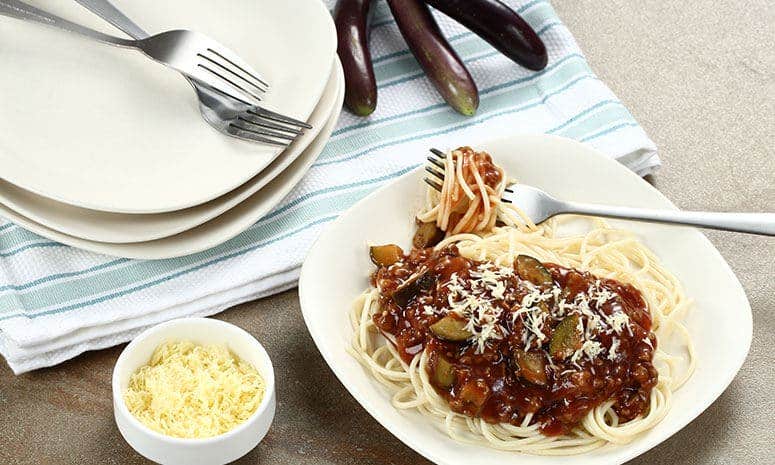 Ingredients
2 Tbsp oil
1/3 cup garlic, crushed
1/2 cup onion, red sliced
400 g beef, ground
1 1/4 cup water
4 cups eggplant, diced
1/2 tsp salt
1/4 tsp pepper, black
1/2 tsp sugar, white
1 pouch DEL MONTE Sweet Style Spaghetti Sauce (560g)
1 pack DEL MONTE Spaghetti (400g), cooked
1 cup cheese, grated
Cooking Tools Needed
Chopping Board
Colander
Measuring Cups
Pot
Spatula
Cooking Skills Needed
Grating
Sautéing
Simmering
Slicing
Procedure
1. Sauté garlic, onion, and beef. Cook until light brown. Pour in water. Simmer for 10 minutes. Add eggplant, salt, pepper, and sugar to taste. Simmer for 10 minutes.
2. Add DEL MONTE Sweet Style Spaghetti Sauce. Simmer for another 5 minutes.
3. Pour over cooked DEL MONTE Spaghetti. Top with grated cheese just before serving.
Lusog Notes
This Beef Eggplant Pasta recipe is rich in vitamin B1 that helps the body convert food into energy and it is also a source of protein which helps in building and repairing body tissues.
Chef's Tip
Eggplants turn brown when exposed to air after cutting. Avoid discoloration by soaking cut eggplants in water.
Featured Products
---
You also might be interested in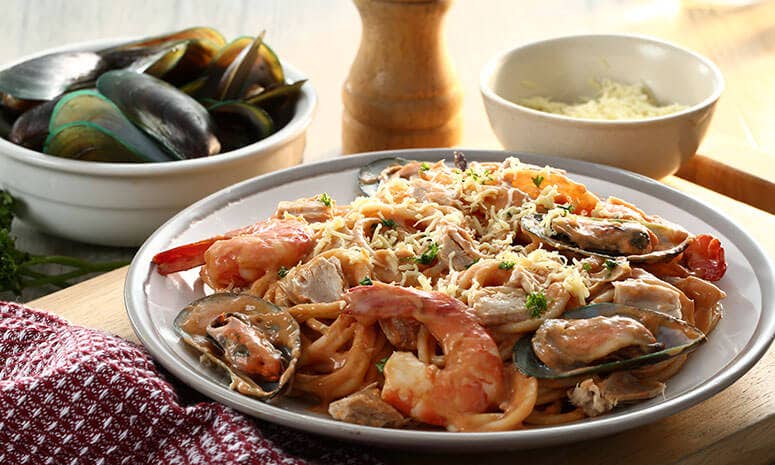 Seafood Pasta Royale Recipe
Welcome the family home with this pasta dish, swimming with all the flavors of the sea in a creamy tomato sauce.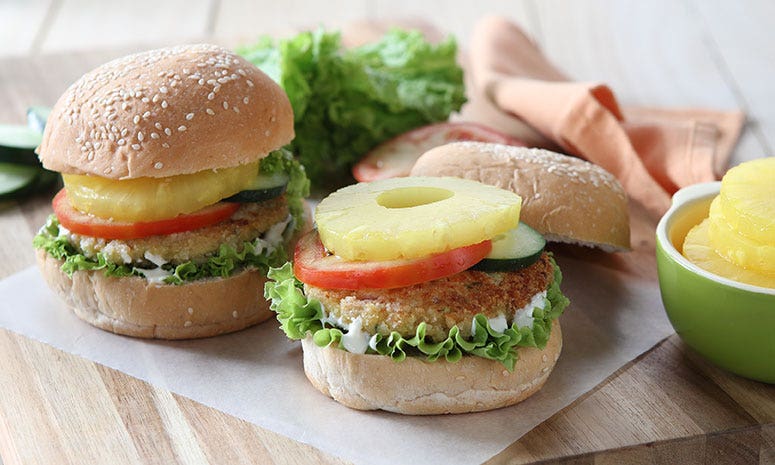 Roasted Chicken Burger Recipe
Try this healthy alternative to the usual beef burger!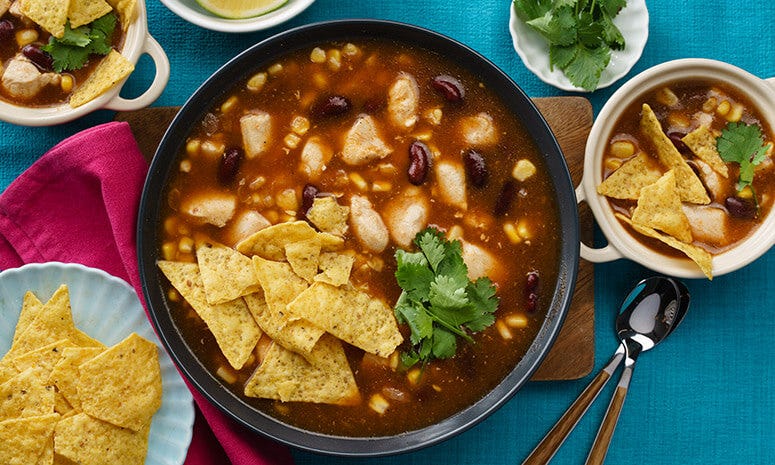 Chicken Tortilla Soup Recipe
A must-try soup that's heartwarming and tummy-filling.