Roasted Chicken Burger Recipe
Try this healthy alternative to the usual beef burger!
---
Categories
Main Dish, Chicken, Del Monte Pineapple
Cooking Time
1 hr. and 38 mins.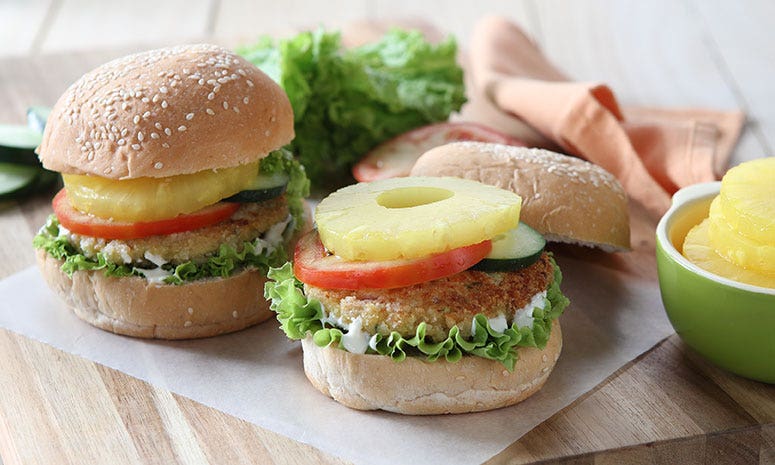 Ingredients
500 g chicken, breast, bone-in
1/2 pack DEL MONTE Quick 'n Easy Gravy Mix (30g)
1/4 cup onion, red, chopped
1 Tbsp garlic, minced
1 Tbsp prepared mustard
1/4 cup celery, chopped
1/4 cup green onions, chopped
1 pc egg
1/2 cup all-purpose flour
1/2 tsp salt
1/4 tsp pepper, black
1/4 cup breadcrumbs
1/4 cup oil, for frying
8 pcs hamburger bun
1 cup lettuce
1/4 cup sour cream
1/2 cup tomato, sliced thinly into rings
3/4 cup cucumber, sliced
1 can DEL MONTE Sliced Pineapple (432g), drained
Cooking Tools Needed
Measuring Cups
Spatula
Chopping Board
Measuring Spoon
Strainer
Procedure
1. Preheat oven or turbo broiler at 400'F. Rub chicken with DEL MONTE Quick n Easy Gravy Mix. Let stand for 10 minutes. Arrange chicken in roasting pan or tray with wire rack.
2. Roast chicken for 30 minutes. Brush with drippings.
3. When chicken is roasted, chop chicken meat.
4. Combine ingredients for burger with chopped chicken meat. Mix well. Portion mixture into 50g (1/4 cup) patties. Roll in breadcrumbs. Fry until brown on both sides.
5. Pile each burger bun with a layer of lettuce, sour cream, burger patty, tomato, cucumbers, and DEL MONTE Sliced Pineapple. Serve.
Lusog Notes
This delicious snack contains iron needed for normal metabolism and required in making red blood cells that transports oxygen in the bloodstream around the body.
Chef's Tip
Roasted chicken meat gives more flavor to the burger as compared to using boiled chicken.
Featured Products
Del Monte Pineapple Slices 227g
---
You also might be interested in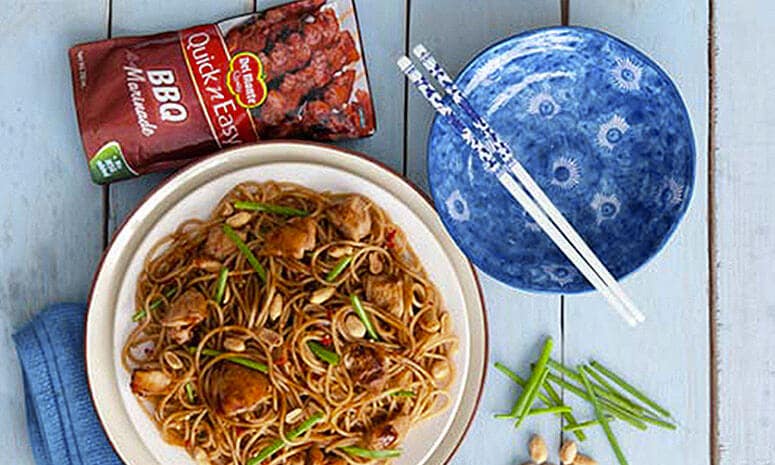 Sesame Soy Chicken Noodles Recipe
This quick and easy Asian inspired dish will be the star of your next celebration.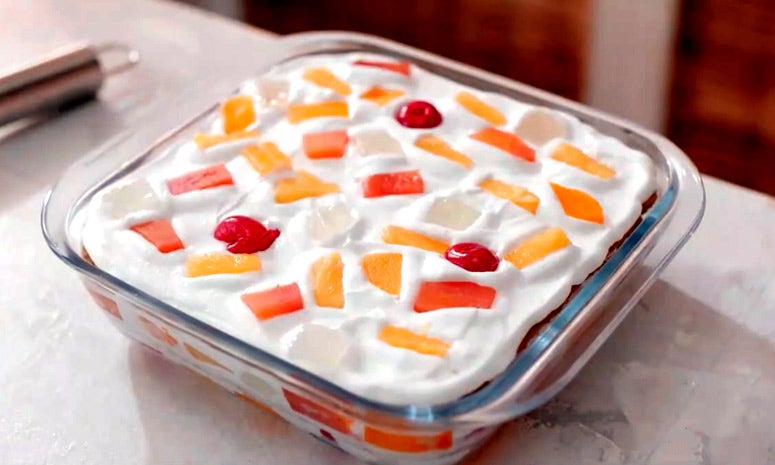 Fruit Cocktail Float ni Elvinz Recipe
Ka-Kitchenomics Elvinz shares a festive dessert he enjoys making with his siblings.