Sesame Soy Chicken Noodles Recipe
This quick and easy Asian inspired dish will be the star of your next celebration.
---
Categories
Main Dish, Pasta, Del Monte Quick 'n Easy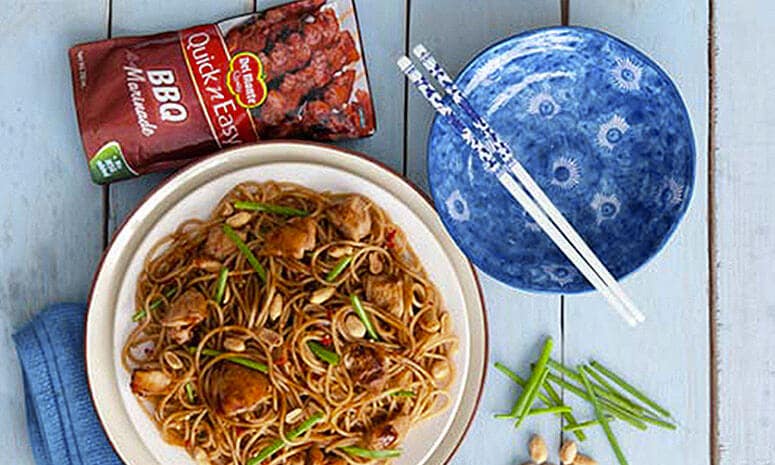 Ingredients
2 Tbsp oil
1 Tbsp garlic, minced
350 g chicken, thigh fillet, cut into cubes
3/4 pouch DEL MONTE Quick 'n Easy BBQ Marinade (200ml)
2 Tbsp vinegar
2 Tbsp sesame oil
2 pcs siling labuyo, minced
1 Tbsp cornstarch, dissolved in 1 Tbsp water
1 pack DEL MONTE Spaghetti (175g), cooked
3 Tbsp peanuts, roasted
4 stalks green onions, cut into 2 inches long
Cooking Tools Needed
Chopping Board
Measuring Cups
Spatula
Colander
Measuring Spoon
Pot
Procedure
1. Sauté the garlic in oil. Add the chicken and saute until browned. Mix in DEL MONTE Quick n Easy BBQ Marinade and vinegar. Boil then simmer for 3 minutes.
2. Add the sesame oil and siling labuyo. Add the cornstarch mixture and simmer until thick.
3. Toss in the cooked spaghetti. Top with peanuts and green onions.
Lusog Notes
This dish is high in protein needed for the growth, development, and repair of body tissues. It also has niacin that helps break down nutrients in the body.
Chef's Tip
Fry the chicken fillet in batches to make sure they brown properly. Overcrowding the pan causes it to cool down, making the chicken release its juices, resulting in dry meat.
Featured Products
---
You also might be interested in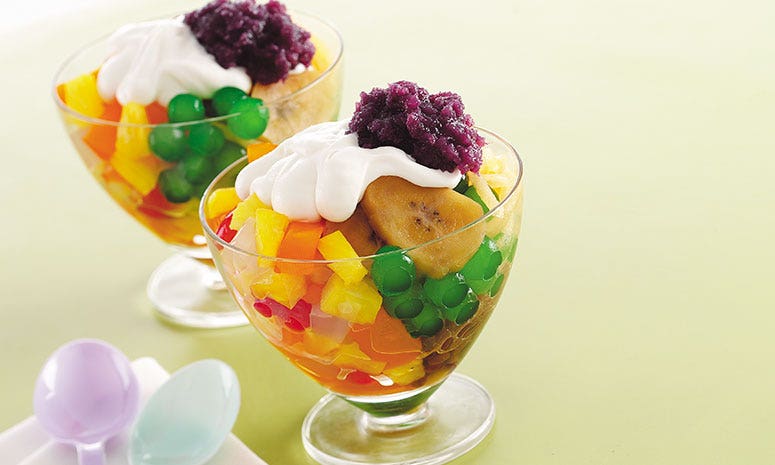 Try this twist to a classic Pinoy dessert favorite.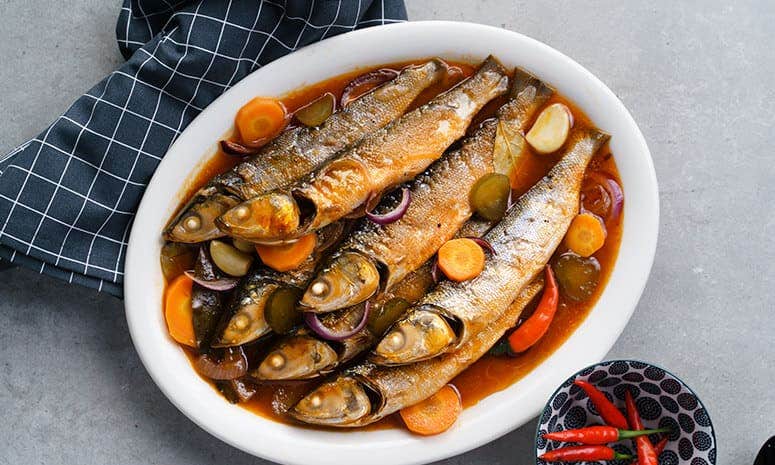 Short on time? You just need 15 minutes for this one-step recipe!