Barbecue Rice Recipe
A quick and delicious way to use leftover rice!
---
Categories
Rice, Pork & Del Monte Quick 'n Easy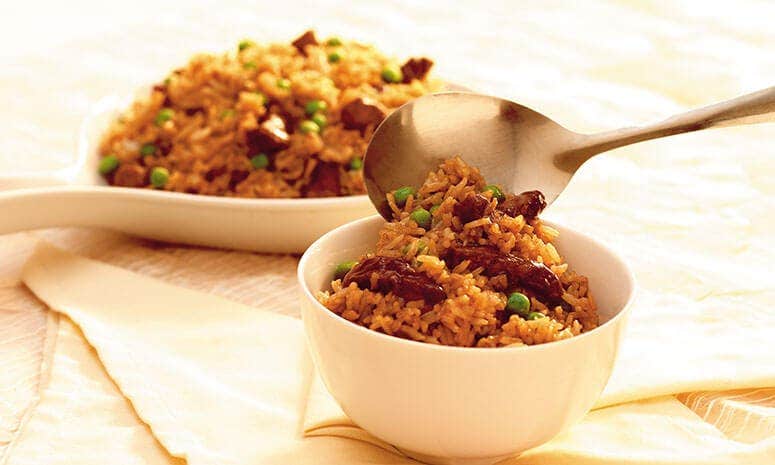 Ingredients
300 g pork, loin, boneless-skinless, cut into thin strips
3/4 cup DEL MONTE Quick 'n Easy BBQ Marinade (200ml)
2 Tbsp margarine
1/2 cup green peas, frozen
1 tsp salt
6 cups rice, cooked
Cooking Tools Needed
Spatula
Casserole
Measuring Cups
Chopping Board
Measuring Spoon
Procedure
1. Marinate pork slices in DEL MONTE Quick 'n Easy Barbecue Marinade for 15 minutes. Drain and reserve marinade.
2. Sauté pork in margarine over high heat for 5 minutes or until cooked. Add peas, marinade, and salt. Allow to simmer. Add rice. Cook for 2 minutes with continuous stirring.
Lusog Notes
This Barbecue Rice recipe is a source for vitamin B1 that helps with energy production in the body and also plays a role in muscle contraction.
Chef's Tip
It is best to use day-old rice for this recipe. Day-old rice is drier and will absorb more flavor than freshly cooked rice without getting sticky or soggy.
Featured Products
---
You also might be interested in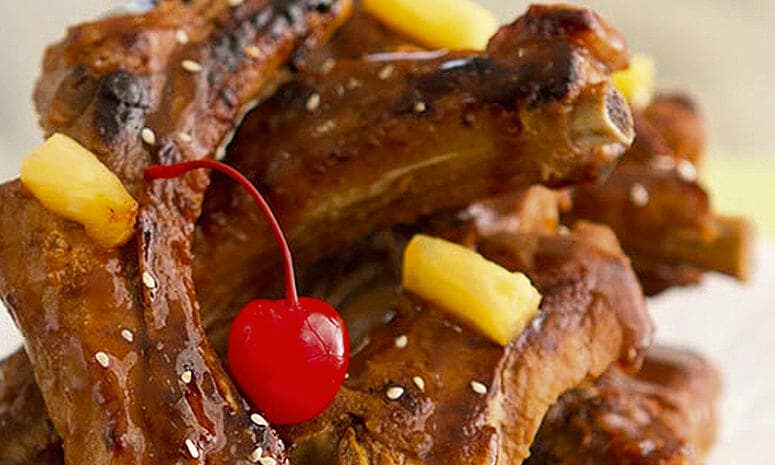 Grilled Sesame Pork Ribs Recipe
Give your pork ribs the royal treatment with this great recipe! Perfect for casual weekend get-togethers.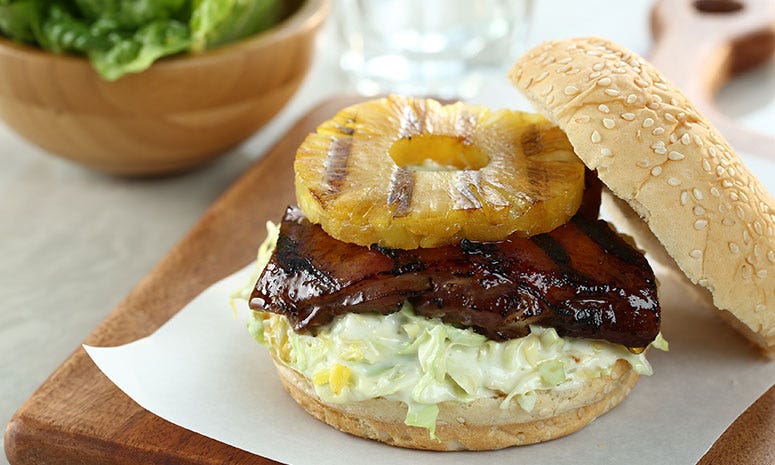 Pineapple BBQ Chicken Sandwich Recipe
Savory BBQ chicken sandwich with a zing of pineapple.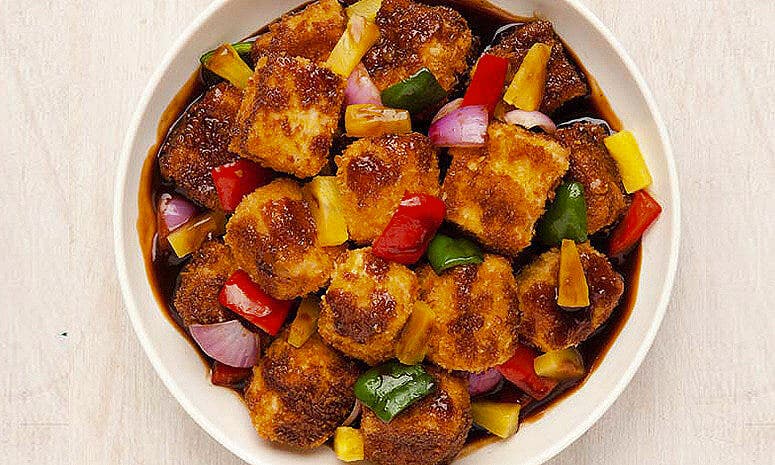 Tofu Nuggets in BBQ Sauce Recipe
A healthy alternative to chicken nuggets that still packs the flavor yet is very easy to do.