Barbecue Rice Recipe
A quick and delicious way to use leftover rice!
---
Categories
Rice, Pork & Del Monte Quick 'n Easy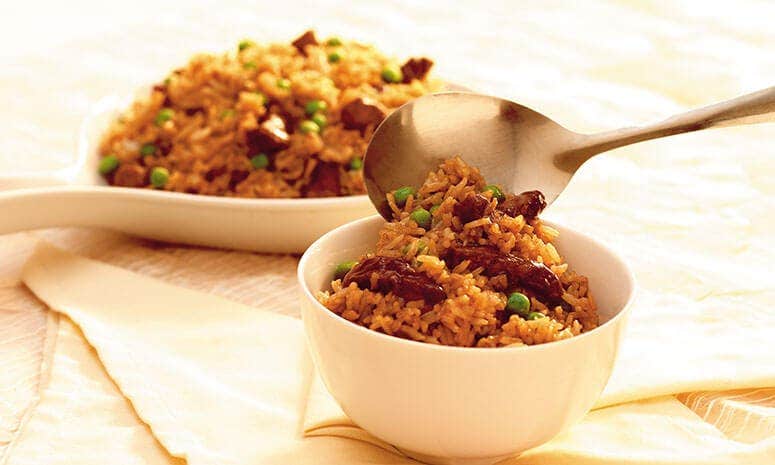 Ingredients
300 g pork, loin, boneless-skinless, cut into thin strips
3/4 cup DEL MONTE Quick 'n Easy BBQ Marinade (200ml)
2 Tbsp margarine
1/2 cup green peas, frozen
1 tsp salt
6 cups rice, cooked
Cooking Tools Needed
Spatula
Casserole
Measuring Cups
Chopping Board
Measuring Spoon
Preparation
1. Marinate pork slices in DEL MONTE Quick 'n Easy Barbecue Marinade for 15 minutes. Drain and reserve marinade.
2. Sauté pork in margarine over high heat for 5 minutes or until cooked. Add peas, marinade, and salt. Allow to simmer. Add rice. Cook for 2 minutes with continuous stirring.
Featured Products
---