Grilled Sesame Pork Ribs Recipe
Give your pork ribs the royal treatment with this great recipe! Perfect for casual weekend get-togethers.
---
Categories
Main Dish, Pork, Del Monte Pineapple
Cooking Time
1 hr. and 15 mins.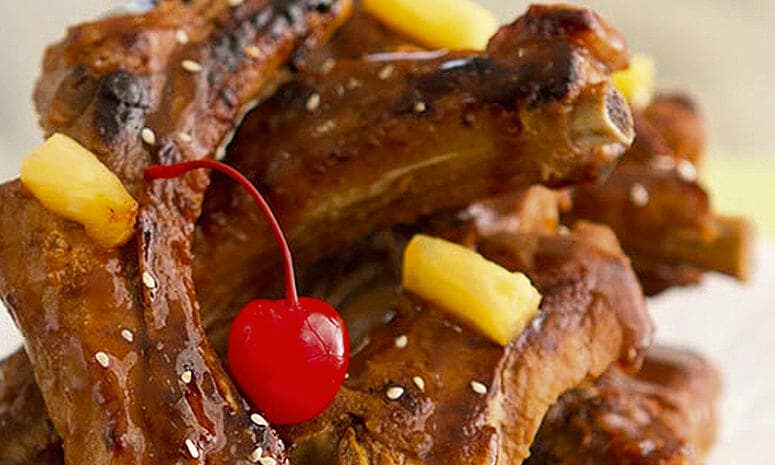 Ingredients
1 kg pork, ribs
1/2 cup soy sauce
1/2 cup DEL MONTE Original Blend Ketchup (320g)
2 Tbsp garlic, minced
3 Tbsp reserved pineapple syrup
1 Tbsp sugar, white
1 can DEL MONTE Pineapple Chunks (227g), drained, reserve 3 Tbsp syrup
1 cup water
3 Tbsp oil
1 Tbsp sugar, white
1 tsp sesame seeds, toasted
Procedure
1. Marinate pork overnight in refrigerator.
2. Combine pork including marinade, DEL MONTE Pineapple Chunks, and water. Bring to boil, then simmer for 30 minutes or until tender.
3. Drain pork and set aside. Continue to simmer the sauce, uncovered, until thick. Set aside.
4. Heat pan with oil. Sprinkle cooked meat with sugar, then pan grill until slightly brown. Arrange on plate. Pour sauce on top. Sprinkle with sesame seeds.
Lusog Notes
This dish is a source of iron that helps form hemoglobin, which transports and holds oxygen in the body. It also has niacin that promotes normal digestion and healthy skin.
Chef's Tip
Sugar caramelizes when heated and helps give the pork a nice color.
Featured Products
---
You also might be interested in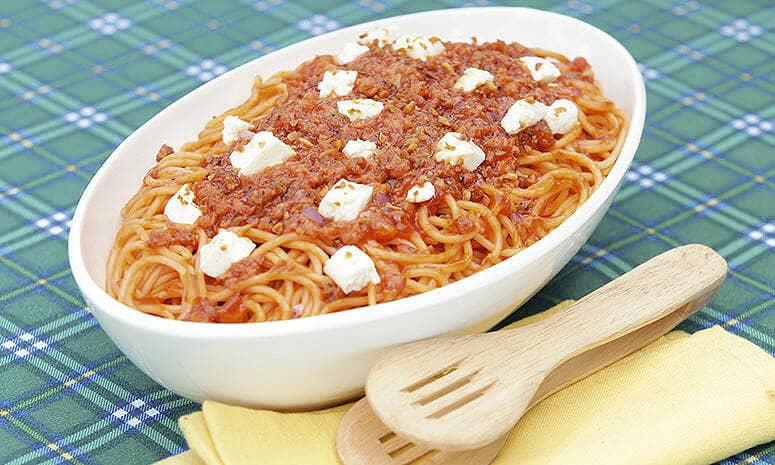 Lucban Longganisa't Kesong Puti Pasta Recipe
Add a local flavor to your pasta with this delightful recipe.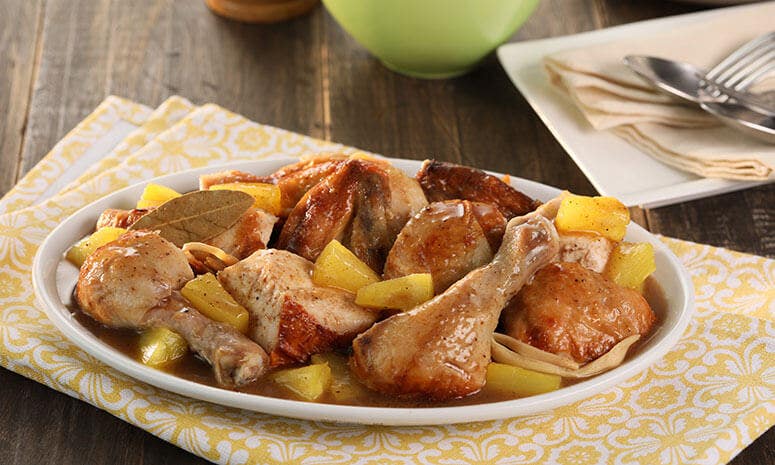 Lechon Paksiw na Manok Recipe
A healthier way to enjoy the flavors of Lechon Paksiw!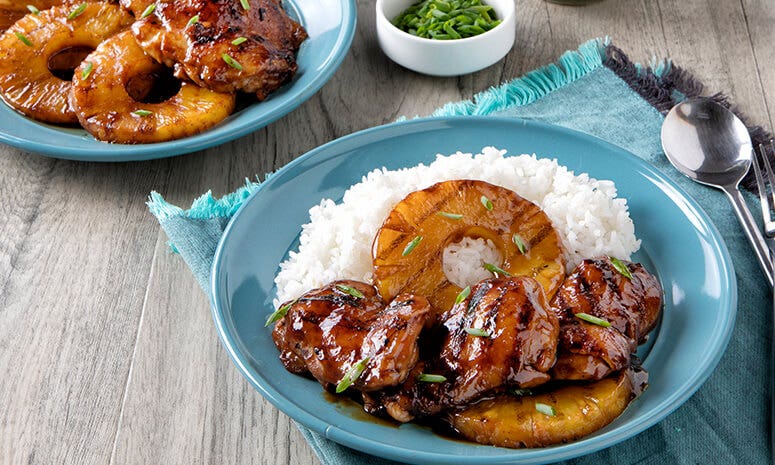 Easy Chicken Aloha Recipe
Liven up family meals with this recipe's sweet and tangy flavors.