Love month na mga, Ka-Kitch!
Anumang love ang nasa air para sa inyo ngayon, sometimes the best things come in two's.
Kaya check out this week's 5-Day Kitchinspiring Meal Plan for dishes that are great on their own, but even better as a pair!
Find recipe ideas for affordable meal combinations that you can make for your loved ones without sacrificing taste and quality. Enjoy!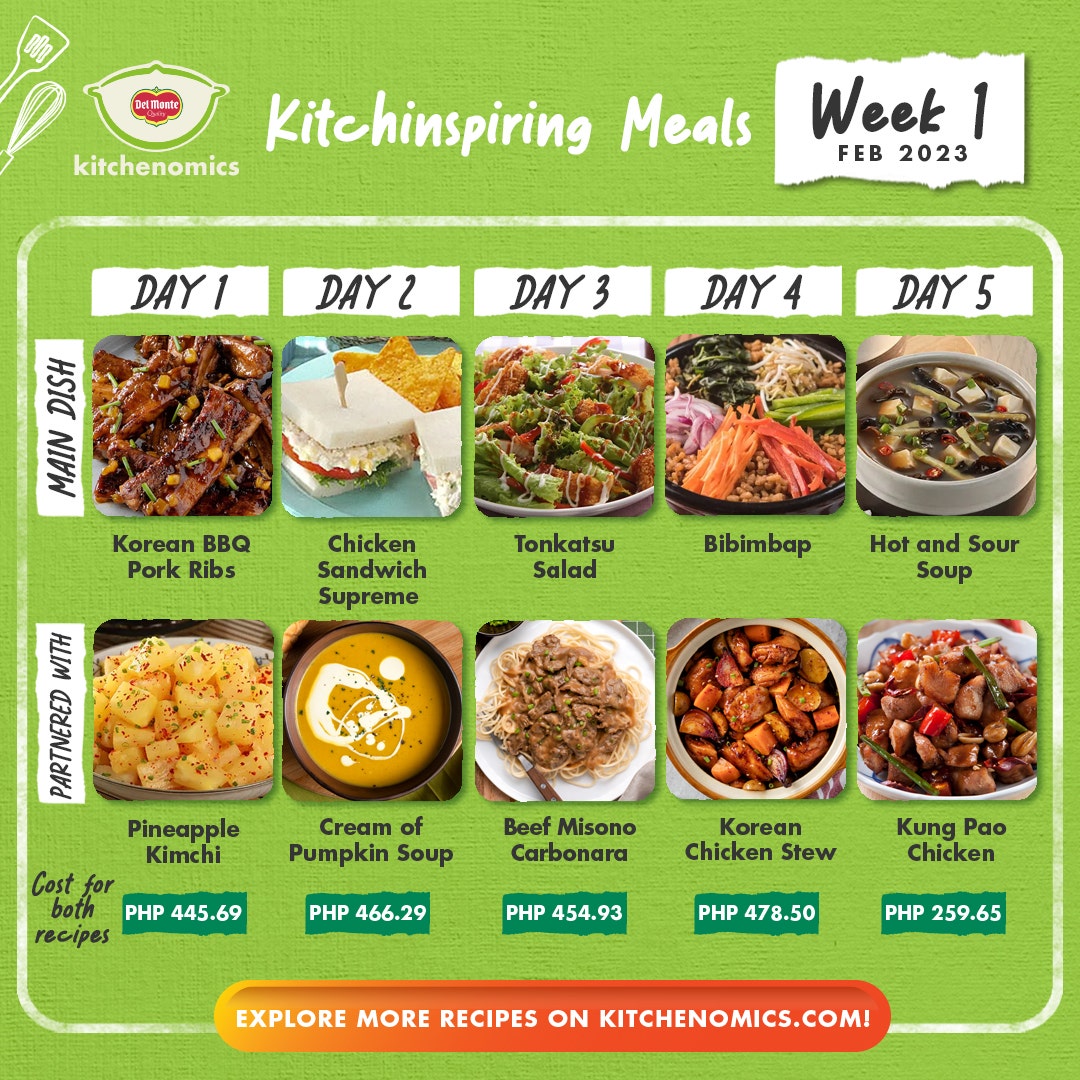 Tried any of these recipes? Let us know in the comments below!
Day 1
Day 2
Day 3
Day 4
Day 5
Happy Cooking!