Hot and Sour Soup Recipe
This soup with warm, bold flavors is great for cold days.
---
Categories
Soup, Vegetable, Del Monte Condiments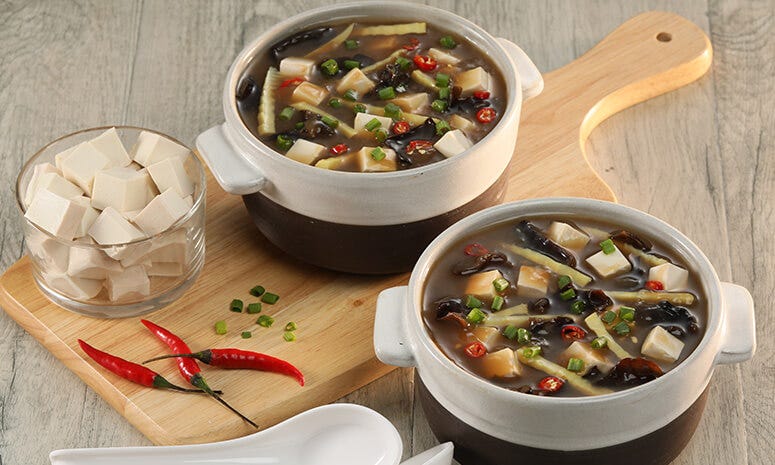 Ingredients
6 cup water
1 1/2 pc chicken bouillon cube
1 cup labong (bamboo shoot), cut into thin strips then boiled in water until tender
1/2 cup tenga ng daga, rehydrated, drained and cut into strips
1 cup tofu, medium diced
1/3 cup soy sauce
1/2 cup DEL MONTE Red Cane Vinegar
1/2 tsp siling labuyo, finely chopped
1 tsp sugar, white
1/4 cup cornstarch, dissolved in 1/4 water
1 tsp sesame oil
2 Tbsp spring onion, chopped
Cooking Tools Needed
Chopping Board
Measuring Cups
Measuring Spoon
Pot
Spatula
Procedure
1. Bring the water with chicken bouillon cube to a boil then add cooked labong, tenga ng daga, and soft tofu. Turn down to simmer.
2. Add soy sauce, vinegar, and siling labuyo. Allow vinegar to boil before mixing.
3. Bring the soup to a boil. Add cornstarch mixture. Mix well until thick.
4. Add sesame oil. Garnish with spring onions. Serve immediately.
Lusog Notes
This recipe is a source of iron that is needed for normal metabolism. Iron is also important in the production of red blood cells that carry oxygen around the body.
Chef's Tip
Cornstarch acts as a thickener for the soup and also adds a shiny appearance.
Featured Products
---
You also might be interested in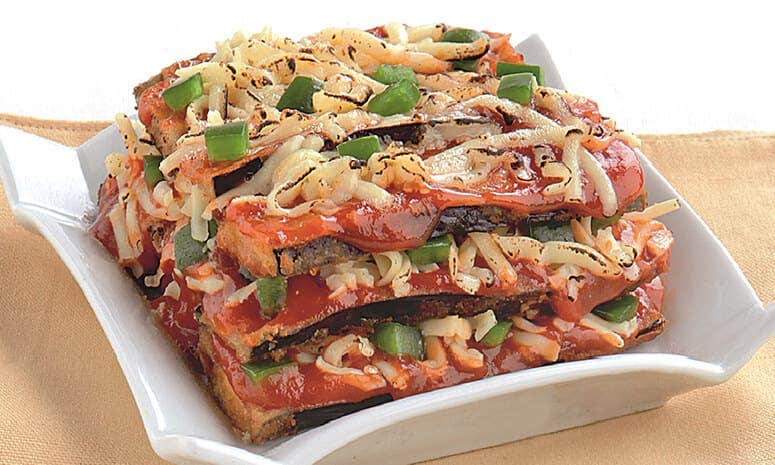 Cheesy Eggplant Layers Recipe
This veggie dish is easy to do yet doesn't scrimp on the flavor!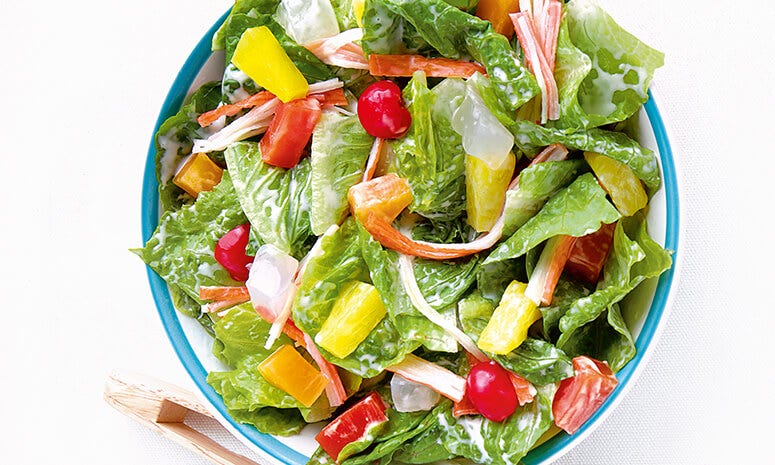 Leafy greens and fruit make for a light salad that's not just healthy but yummy too.