Chicken Sandwich Supreme Recipe
Level up your usual chicken salad recipe with pineapple and cheese! It's delish!
---
Categories
Category/kitchenomics/Recipes,Category/kitchenomics/Recipes/Snack,Category/kitchenomics/Recipes/Chicken
Ingredients
1 can DEL MONTE Crushed Pineapple (227g), drained
200 g chicken, breast, cooked and flaked
2 tsp pickle relish, sweet
1/3 cup mayonnaise
1/8 tsp salt
1/8 tsp pepper, white
1/4 tsp sugar, white
1 tsp onion, white, chopped and sautéed
2 Tbsp cheddar cheese (optional), diced
Cooking Tools Needed
Chopping Board
Measuring Cups
Measuring Spoon
Spatula
Procedure
Combine all ingredients in a mixing bowl. Chill. Serve as sandwich filling.
Lusog Notes
Did you know that pineapple contains manganese that may help in the formation of tissues, bones and normal skeletal growth? This Chicken Sandwich Supreme recipe also has fiber that helps cleanse the body.
Chef's Tip
For the cooked chicken, it is best to use grilled or roasted chicken which will have more flavor than boiled chicken.
Featured Products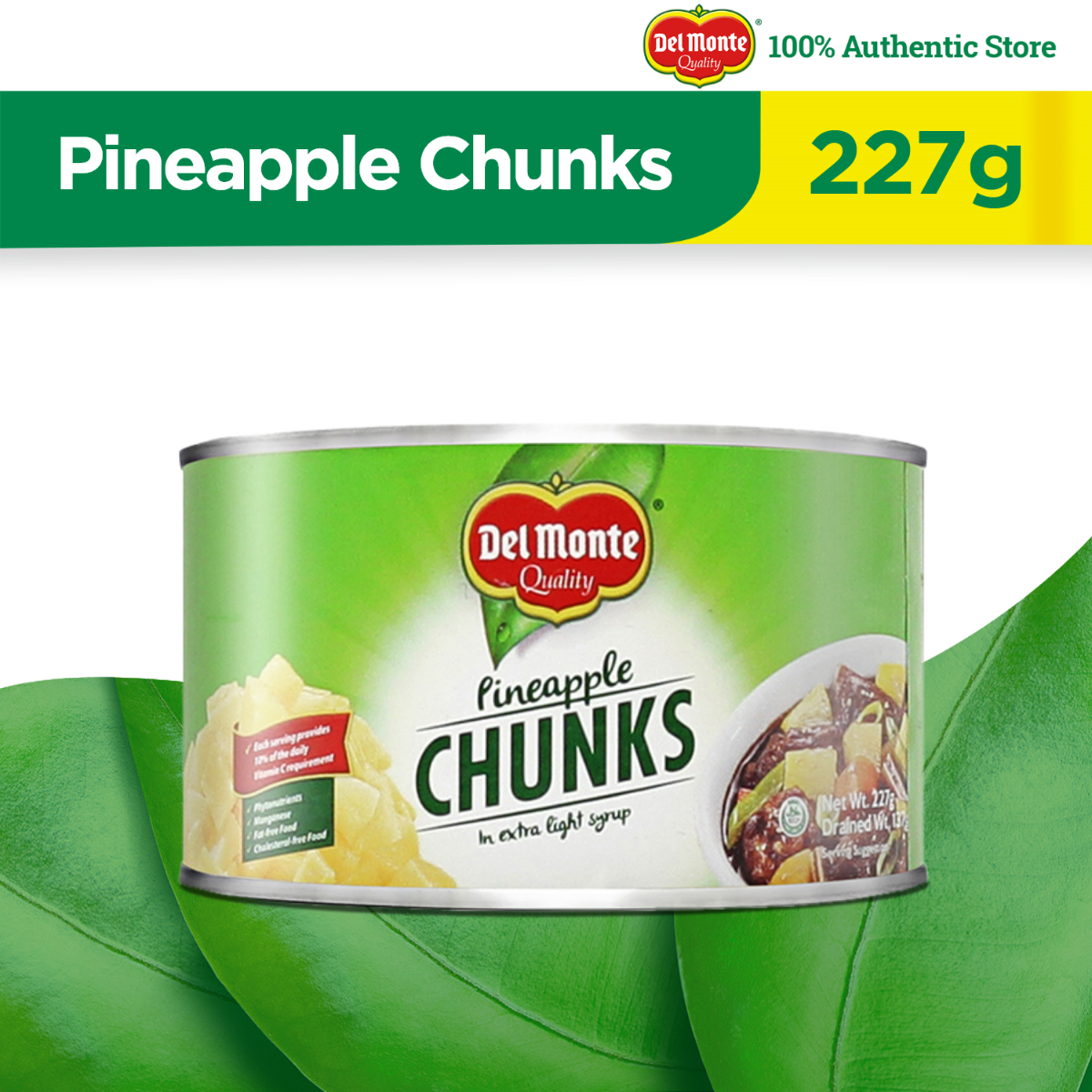 Del Monte Pineapple Chunks 227g
---
You also might be interested in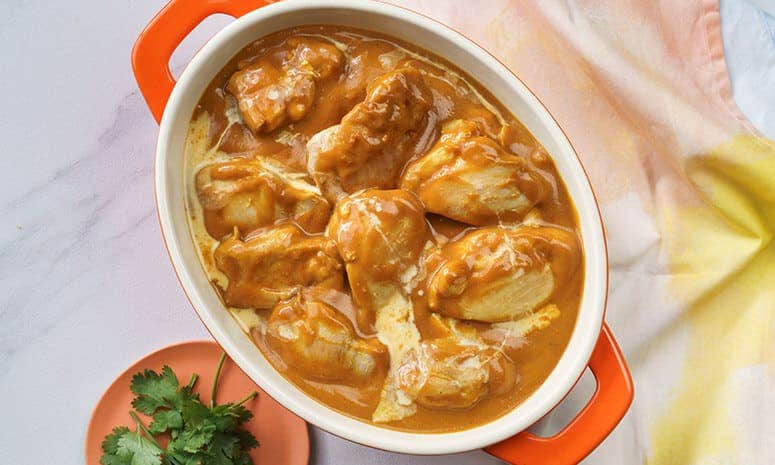 Excite your tastebuds with this sauce-special Indian dish.