Cream Of Pumpkin Soup Recipe
---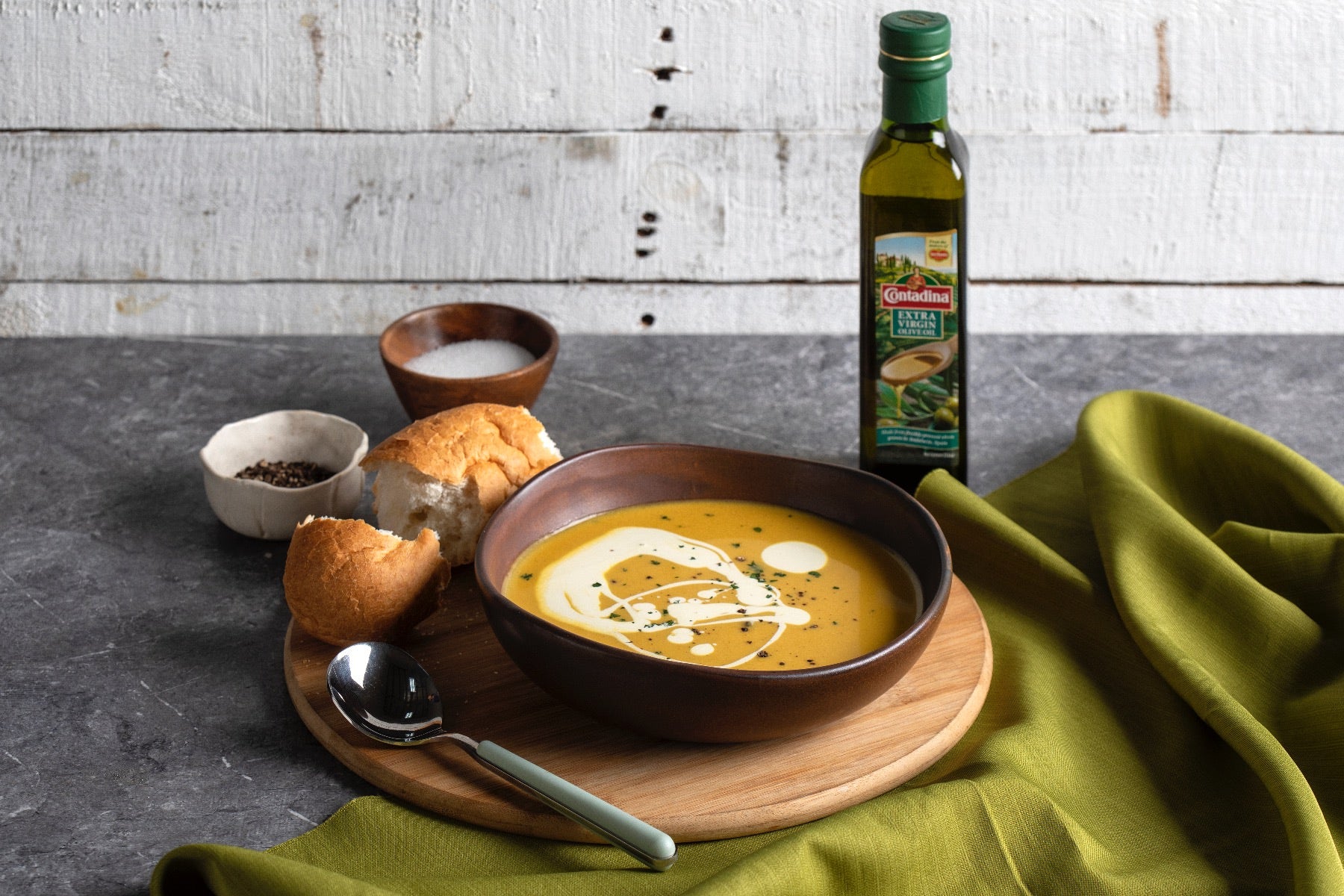 Ingredients
1/4 cup Contadina Extra Virgin Olive Oil
1 Tbsp garlic peeled
1 tsp nutmeg, ground
3 ½ cup pumpkin,cut into chunk
1/2 tsp salt
2 Tbsp Contadina Extra Virgin Olive Oil
1/2 cup onion, white,chopped
1 Liter chicken stock
1 cup milk, fresh
2 Tbsp butter
1/2 tsp salt
1/2 tsp pepper, black
1/4 cup all-purpose cream,for finishing/topping
Cooking Tools Needed
Blender
Chopping Board
Knife
Measuring Cups
Measuring Spoon
Pot
Spatula
Strainer
Cooking Skills Needed
Grilling
Mixing
Sautéing
Slicing
Procedure
1.Toss the pumpkin in Contadina Extra Virgin Olive Oil, garlic, nutmeg, and salt.
2. Roast in the oven for 15 minutes or until soft.
3. Sauté onion in Contadina Extra Virgin Olive Oil until translucent. Add the roasted pumpkin and chicken stock. Simmer for 5 minutes
4. Blend in a blender and bring back to the pot.
5. Add milk and butter then season with salt and pepper.
6. Serve with cream as topping.
Featured Products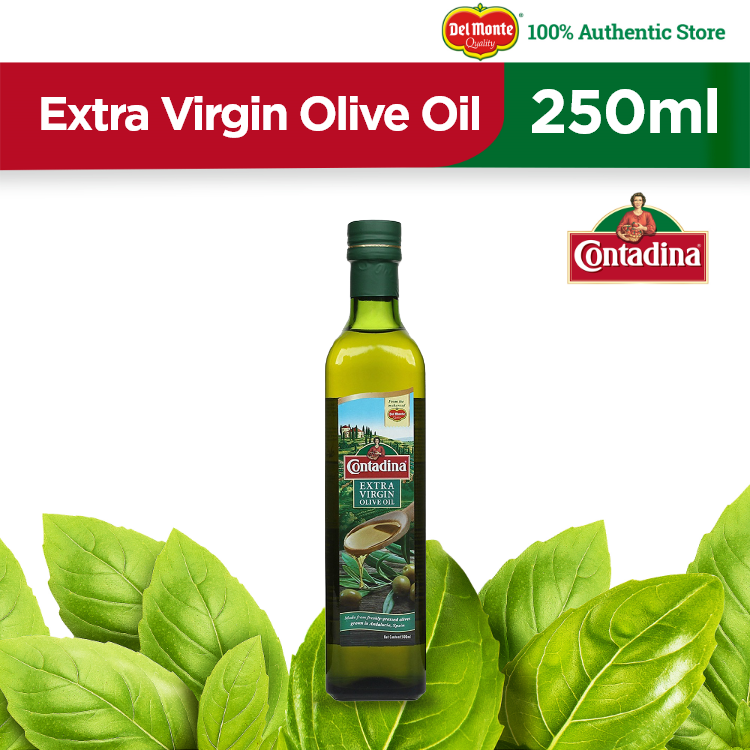 Contadina Extra Virgin Olive Oil 250ml
---
You also might be interested in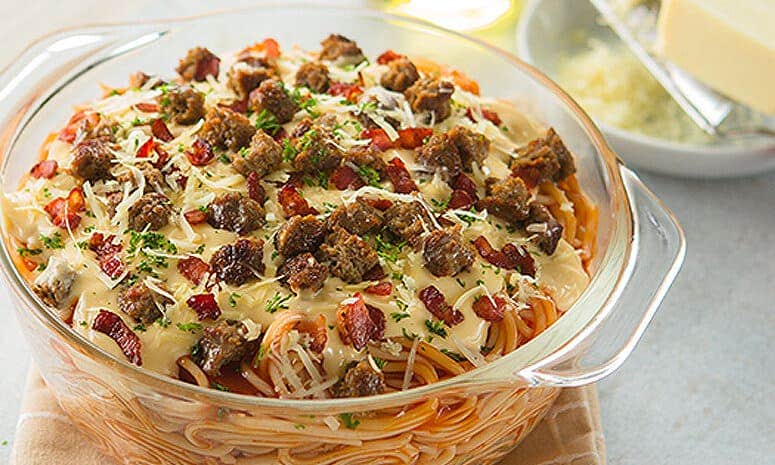 Bacon Cheeseburger Pasta Recipe
Prepare this easy recipe for your next potluck!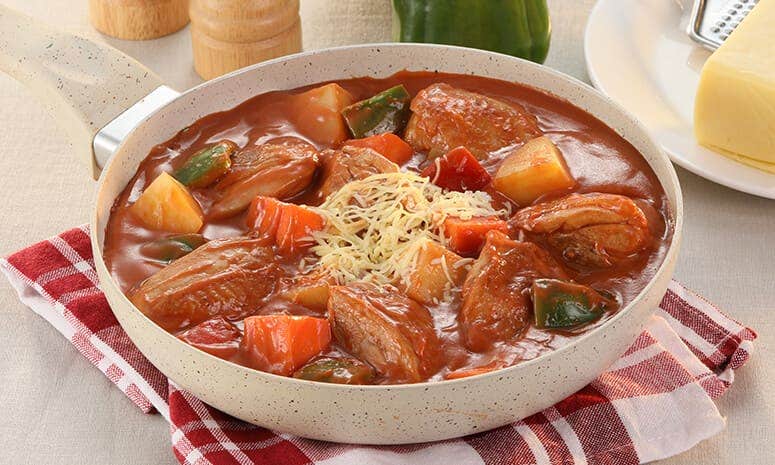 Cheesy Chicken Afritada Recipe
Give this saucy Pinoy favorite a yummy cheesy twist!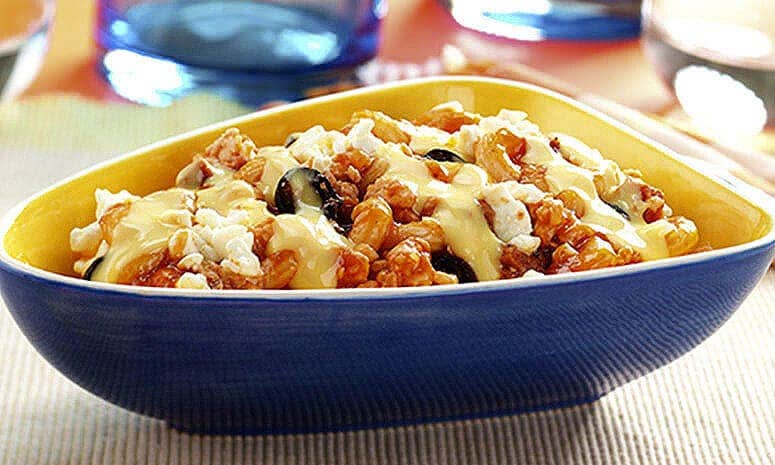 Baked Sausage and Chicken Pasta Recipe
Make your regular baked macaroni extra-special with this recipe.