Baked Sausage and Chicken Pasta Recipe
Make your regular baked macaroni extra-special with this recipe.
---
Categories
Pasta/Noodles, Pasta, Del Monte Pasta, Del Monte Spaghetti Sauce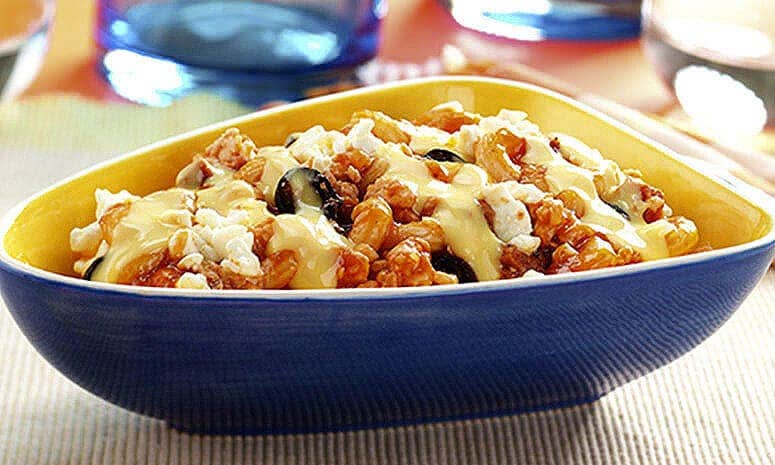 Ingredients
2 Tbsp oil
1 Tbsp garlic, minced
1/4 cup onion, chopped
100 g chicken, ground
1 pc sausage, italian (80g), coarsely chopped or diced
1 pouch DEL MONTE Sweet Style Spaghetti Sauce (250g)
1/4 cup chicken stock
1/2 cup button mushroom, canned (198g), sliced
1/4 tsp salt
1 pack DEL MONTE Elbow Macaroni (200g), cooked
1 cup melting cheese, grated
Cooking Tools Needed
Chopping Board
Pot
Grater
Spatula
Strainer
Measuring Cups
Measuring Spoon
Cooking Skills Needed
Slicing
Sautéing
Grating
Simmering
Mincing
Procedure
Preheat oven to 350°F.
Sauté garlic and onion in oil. Add chicken and cook for 1 minute. Add sausage. Cook for another minute.
Add DEL MONTE Sweet Style Spaghetti Sauce, chicken stock, mushrooms and salt. Bring to a boil then simmer for 5 minutes. Set aside.
Reserve 1 cup of sauce for the topping. Toss the remaining sauce with the cooked DEL MONTE Elbow Macaroni and 1/2 cup of cheese. Transfer into a lightly greased 8" x 11" pan. Top with the reserved 1 cup of sauce and 1/2 cup cheese.
Bake in the oven for 10 minutes or until the cheese melts.
Lusog Notes
This dish is high in protein, which is needed by the human body for growth and maintenance. It is also a source of calcium that is not only good for bone health but also helps in blood clotting.
Chef's Tip
For a firmer macaroni texture, undercook the macaroni by a couple of minutes. The pasta will continue cooking with the sauce as it bakes.
Featured Products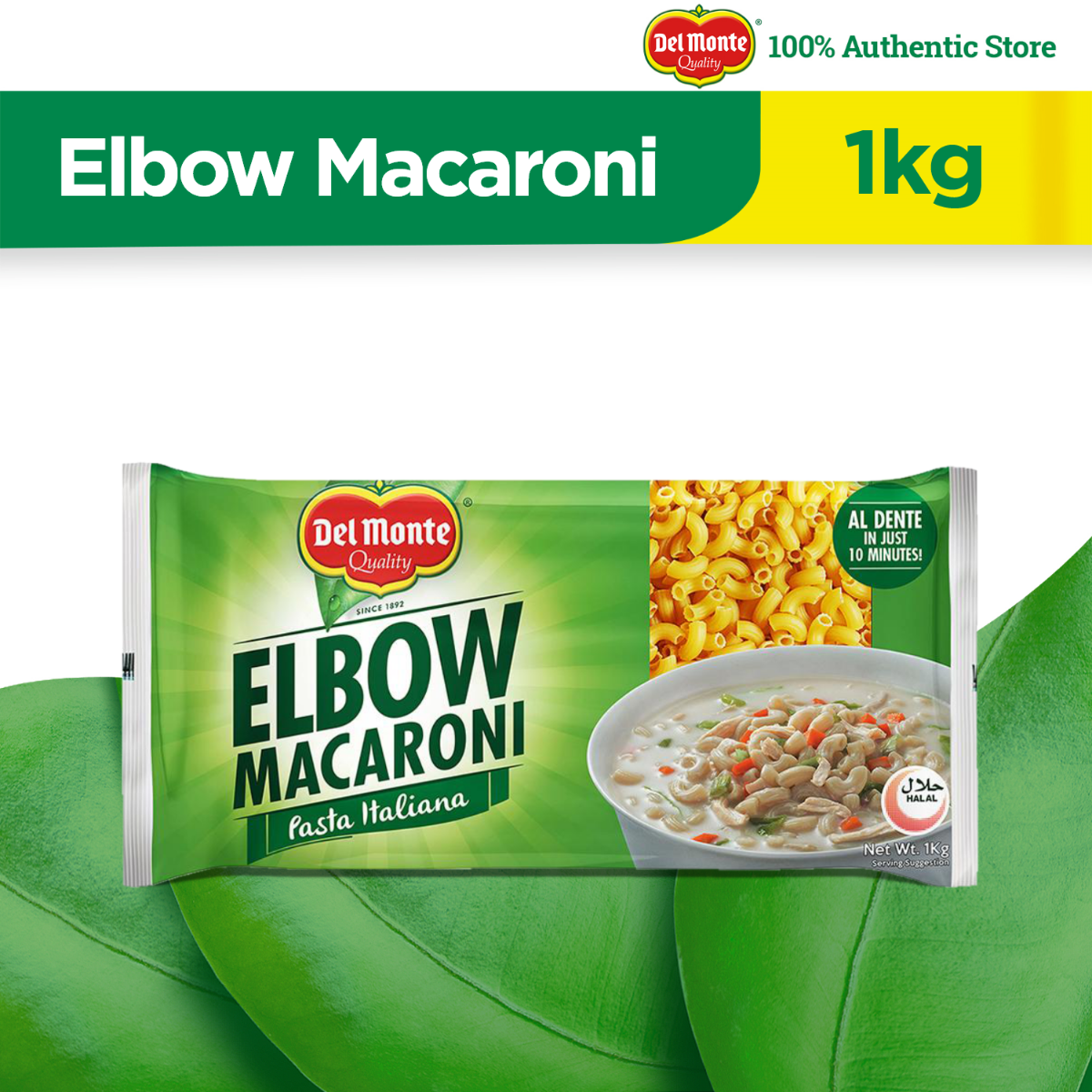 Del Monte Elbow Macaroni 1kg
---
You also might be interested in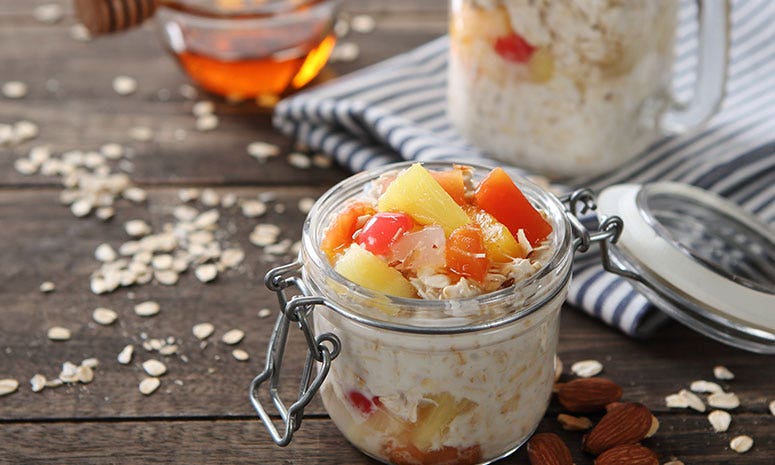 Make sure you never skip breakfast again with this delicious dish you can prepare ahead of time!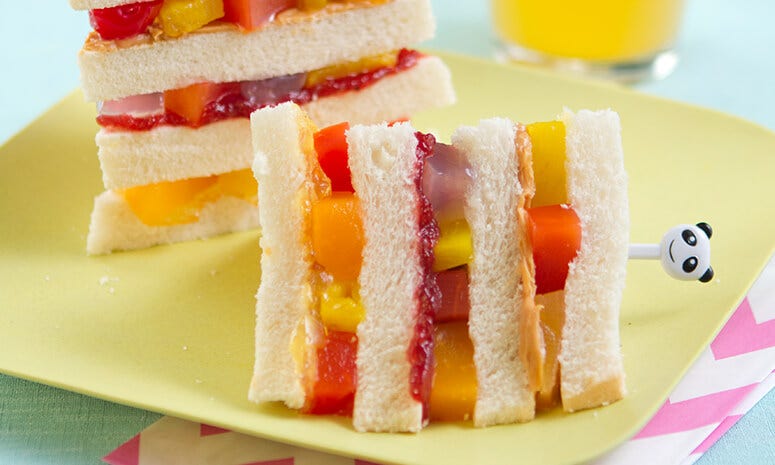 Fruity Rainbow Sandwich Recipe
Your favorite peanut butter sandwich just got fruitier!