Korean Chicken Stew Recipe
Give your usual chicken stew a Korean twist with this recipe.
---
Categories
Main Dish, Chicken & Del Monte Quick 'n Easy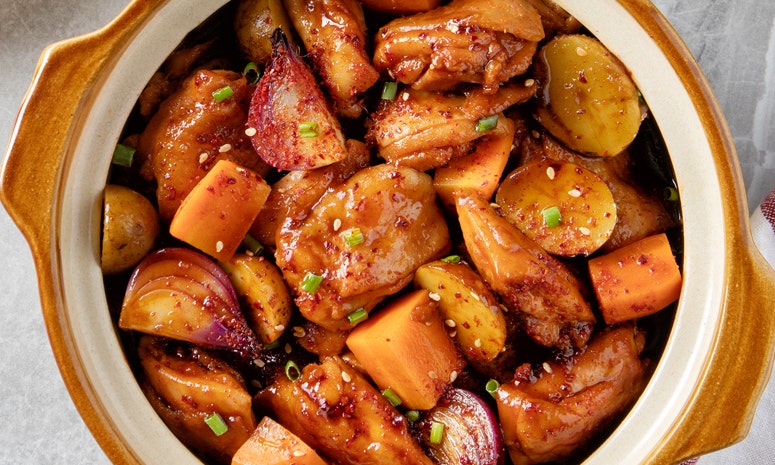 Ingredients
500 g chicken thigh fillet, cut into 2-inch cubes
1 sachet DEL MONTE Quick n Easy BBQ Marinade
4 Tbsp gochujang
1 Tbsp sesame oil
1 Tbsp ginger, sliced
3 clove garlic, peeled
1 cup carrot, cut into chunks
1 cup marble potato, halved
1 cup water
1 cup water
1 Tbsp green onions for garnish
1 Tbsp sesame seeds for garnish
Cooking Skills Needed
Chopping Board
Scissors
Mixing Bow
Pot
Procedure
1. In a pot, combine chicken, DEL MONTE Quick n Easy Barbecue Marinade, gochujang, sesame oil, ginger, garlic, carrot, marble potato, water, and red onion. Simmer until the chicken and vegetables are cooked.
2 Garnish with green onions and sesame seeds then serve.
Featured Products
---
You also might be interested in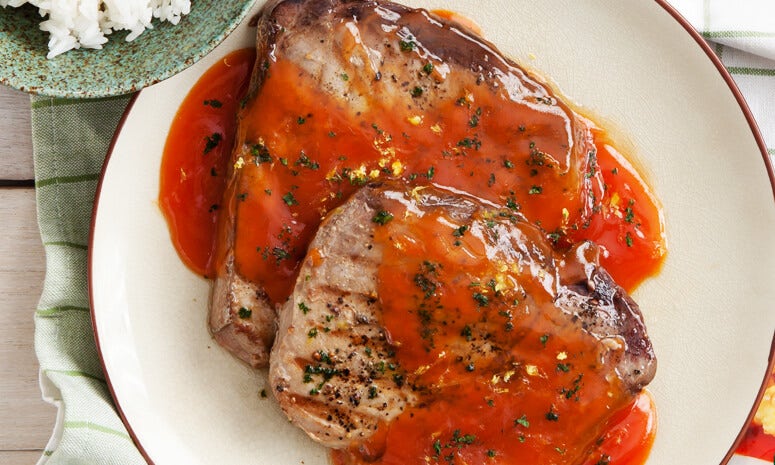 Restaurant Style Grilled Tuna Steaks Recipe
Pan-grilled tuna with a wonderful sweet and sour sauce.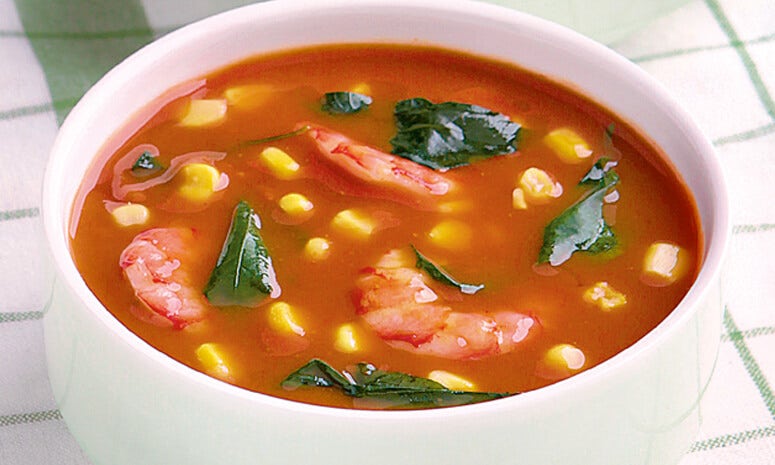 This hearty soup packs a flavor kick, thanks to Quick 'n Easy Curry Mix.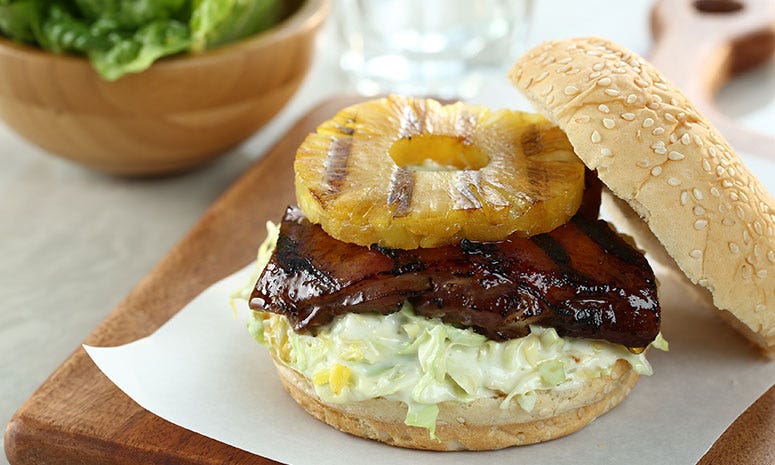 Pineapple BBQ Chicken Sandwich Recipe
Savory BBQ chicken sandwich with a zing of pineapple.