The holiday season is officially upon us!
Together, let's serve up another week of sulit-sarap dishes to bring your friends and family together.
Be the star of your salu-salos with this 5-Day Kitchinspiring Meal Plan featuring a menu of chef-picked lunchtime or dinnertime dishes good for 4+ people and below ₱300 per recipe.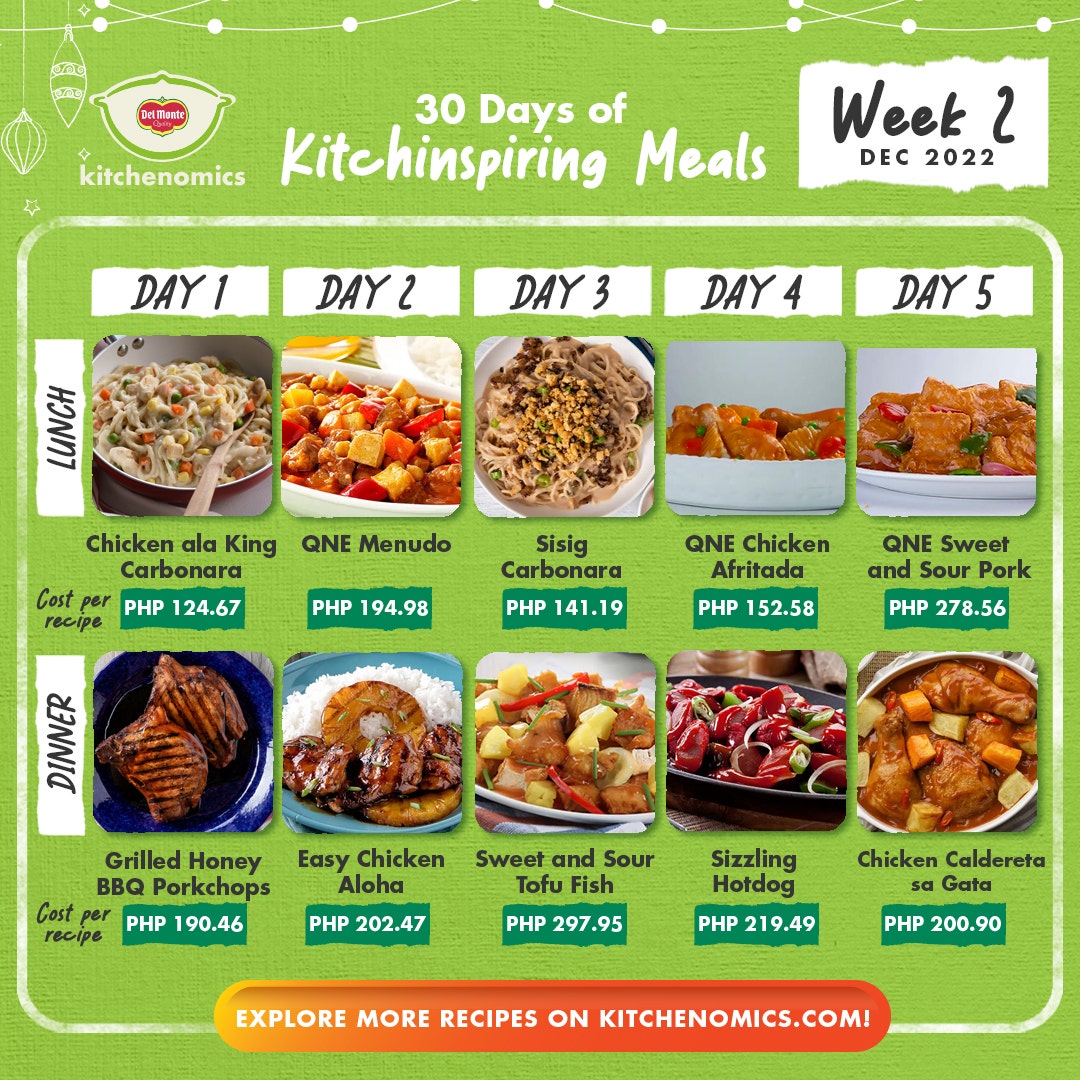 Did you give any of these recipes a try? Give this a Like and let us know in the Comments below!
---
Click each recipe to learn more:
Day 1
Day 2
Day 3
Day 4
Quick 'n Easy Chicken Afritada
Day 5
Quick 'n Easy Sweet & Sour Pork
Happy cooking!