Summer means spontaneity! Alam natin na… our friends, workmates, or even family members can invite you biglaan to an out of town weekend, a beach getaway or even camping! Pero G lang! Keribels at kayang kaya dahil…
This week's 5-Day Kitchinspiring Meal Plan features classic Pinoy recipes you can prepare ahead of time to ensure you have tasty meals and full tummies on your summer getaway! Cooking won't need to get in the way of your getaway because you've got these dishes prepped and ready to go when you go.
With these recipes, you'll have yummy eats that are easy to whip out, stick into a container, and enjoy! Hindi maiistorbo ang summer fun with cooking and prepping because these great dishes are easy to reheat and share with the fam!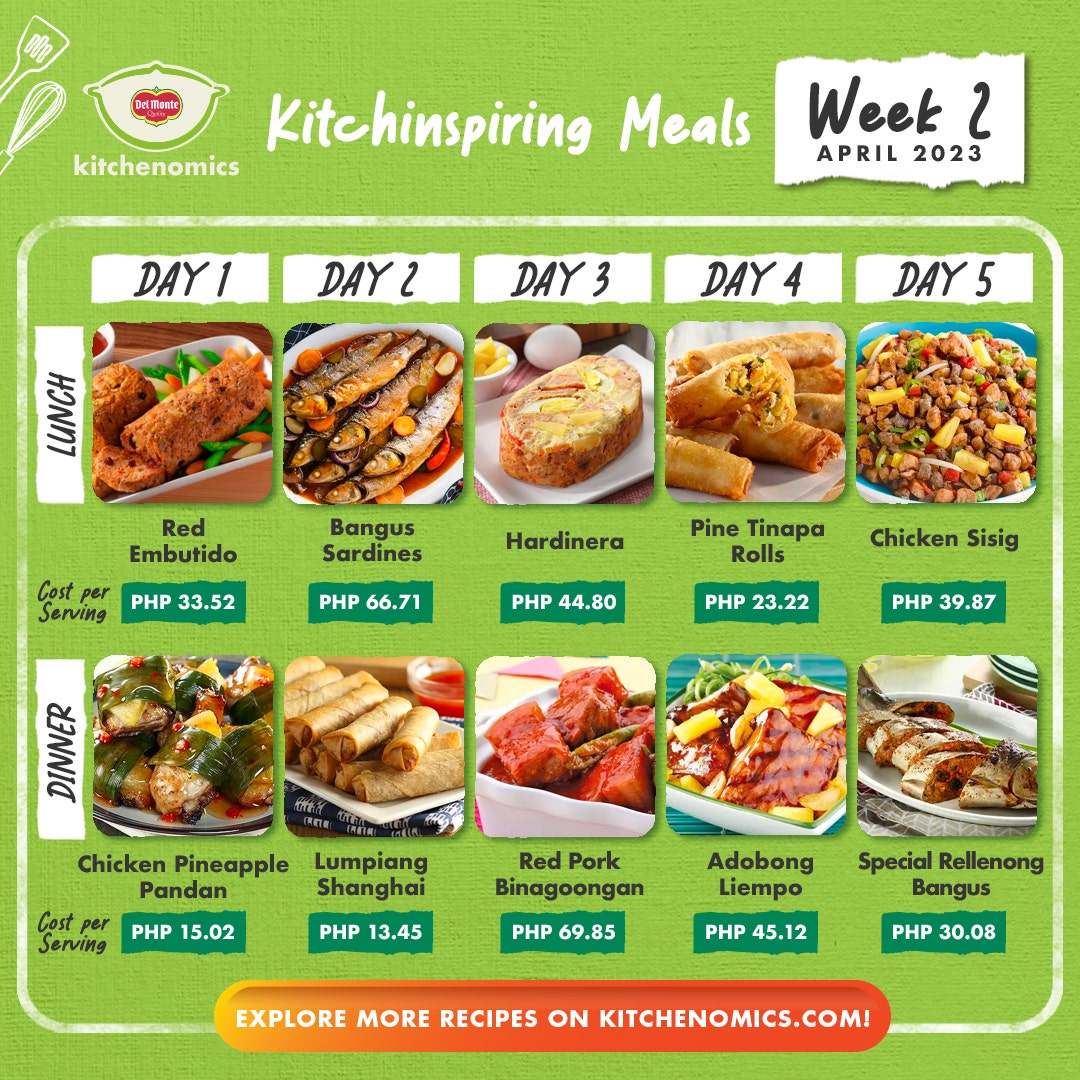 Let us know which of these dishes you'll be bringing on your next vacay? Comment below!
Click each recipe to learn more:
Day 1
Day 2
Day 3
Day 4
Day 5