Pineapple Juice = a drink or ingredient? Surprise surprise! You can now get the best of both worlds with this week's 5-Day Kitchinspiring recipe plan!
Featuring Del Monte Pineapple Juice with Vitamins A-C-E, give your dishes a healthy and flavorful twist. Try these recipes to see how a beverage transforms your cooking into fine-apple meals!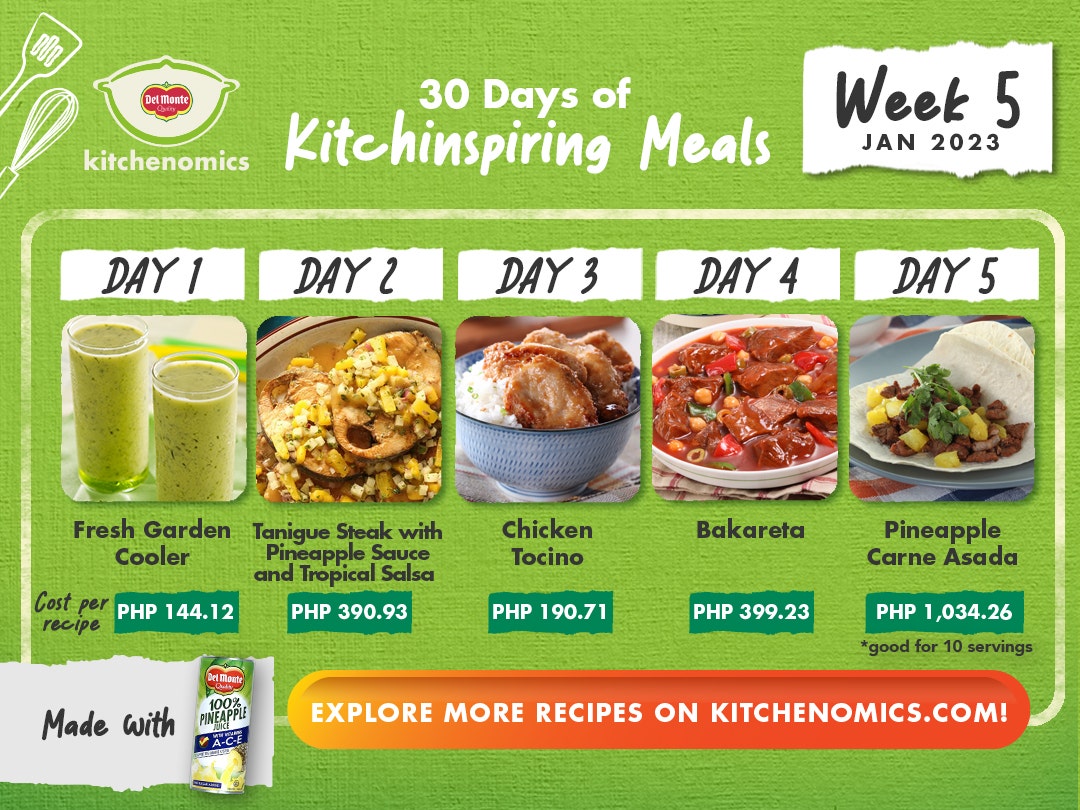 Tell us below which recipe you are most excited to try!
Click each recipe to learn more:
Day 1
Day 2
Tanigue Steak with Pineapple Sauce and Tropical Salsa
Day 3
Day 4
Day 5
Happy cooking!