Bakareta Recipe
---
Cooking Time
1hr and 40mins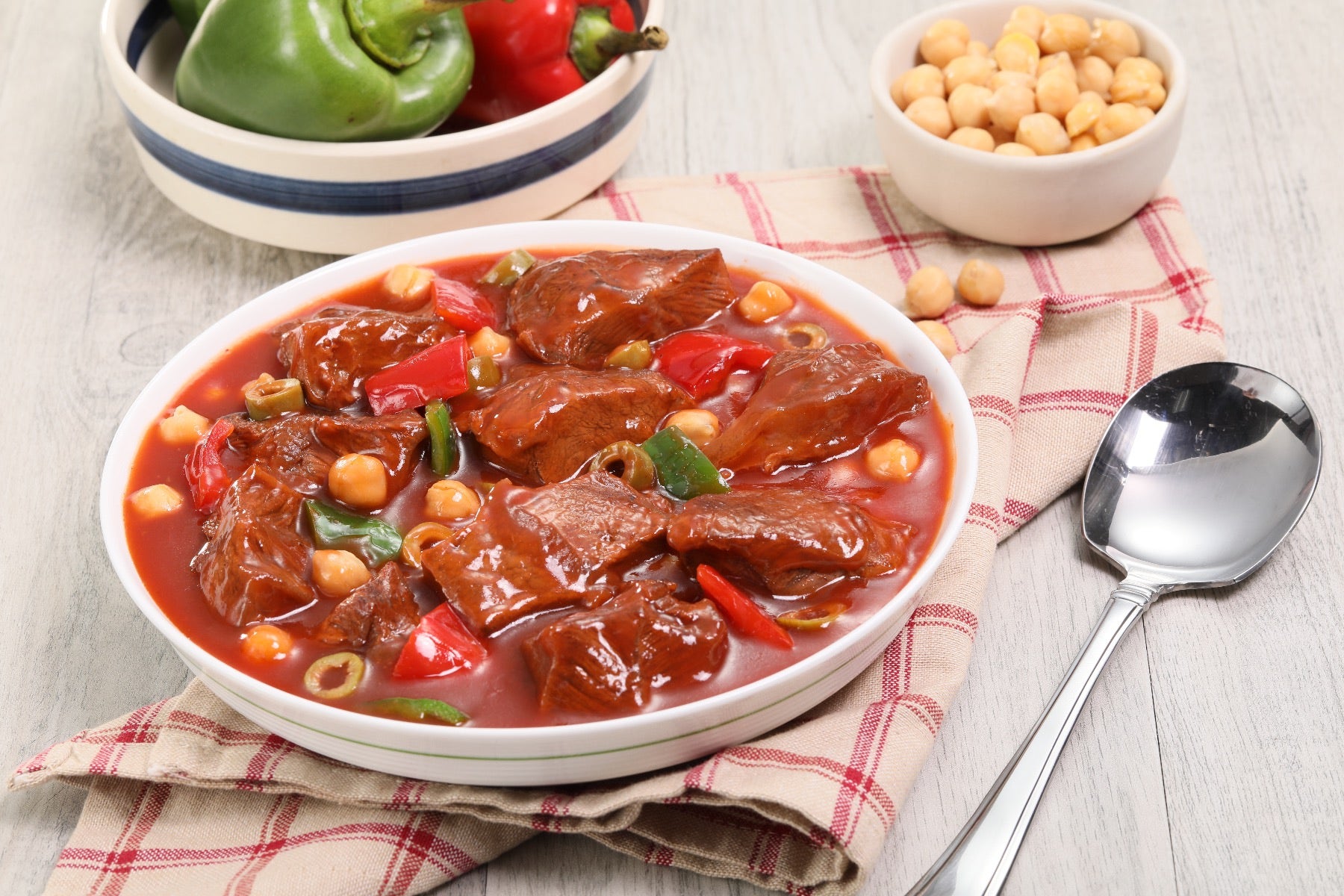 Ingredients
500g beef, chuck/kalitiran,cubes
1 tbsp oil
1/2 cup onion, red,chopped
1 tbsp garlic ,chopped
2 cup water
1/2 cup bell pepper, red,cut into chunks
1/2 cup bell pepper, green,cut into chunks
1/2 cup green olives, pitted,sliced into 3
1/4 cup garbanzos
Cooking Tools Needed
Bowls
Chopping Board
Knife
Pot
Spatula
Tongs
Cooking Skills Needed
Browning
Chopping
Marinating
Mixing
Sautéing
Simmering
Slicing
Procedure
1. Marinate beef in DEL MONTE Pineapple Juice with ACE for 30 minutes.
2. Sauté onion and garlic. Brown beef cubes then add DEL MONTE Filipino Style Tomato Sauce and water. Simmer until tender.
3. When tender, add bell peppers, olives, and garbanzos.
Lusog Notes
This recipe is rich in protein which is important for growth and development and in the regulation of enzymes and hormones. It is also a source of vitamin C that helps resist infections and aids in wound healing.
Chef's Tip
Marinating in pineapple juice helps tendereize the meat as the acid in the pineapple juice helps break down the meat.
Featured Products
---
You also might be interested in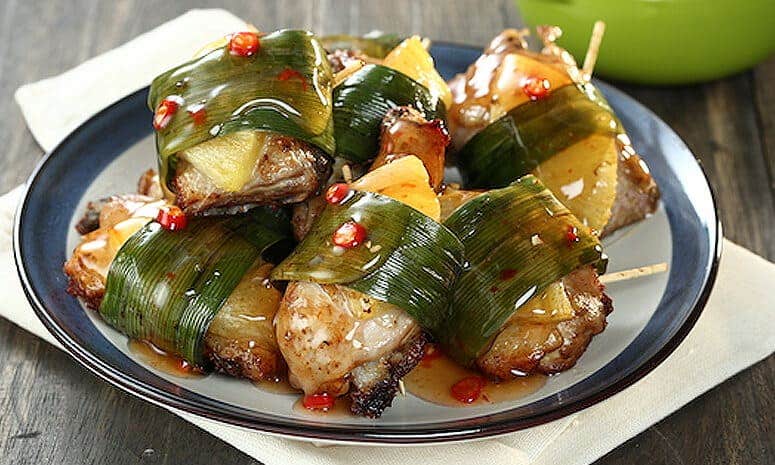 Chicken Pineapple Pandan Recipe
Here's a favorite Thai dish with a tangy twist. Our Chicken Pineapple Pandan recipe is guaranteed to make you smile.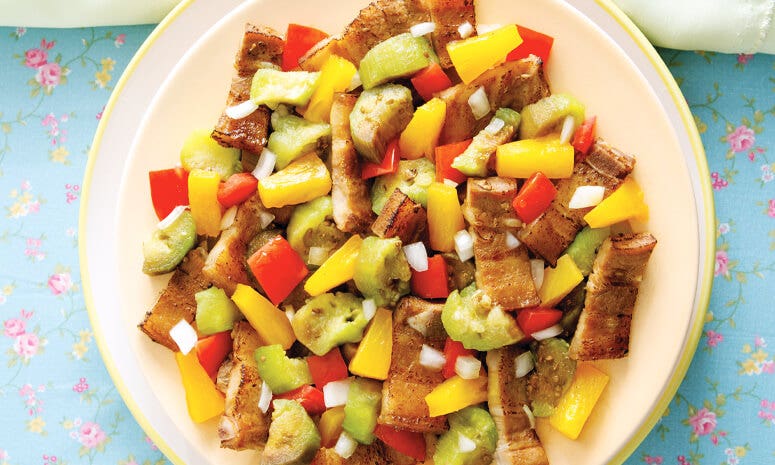 Pork Eggplant Pine Dish Recipe
A tangy, savory pork and eggplant delight.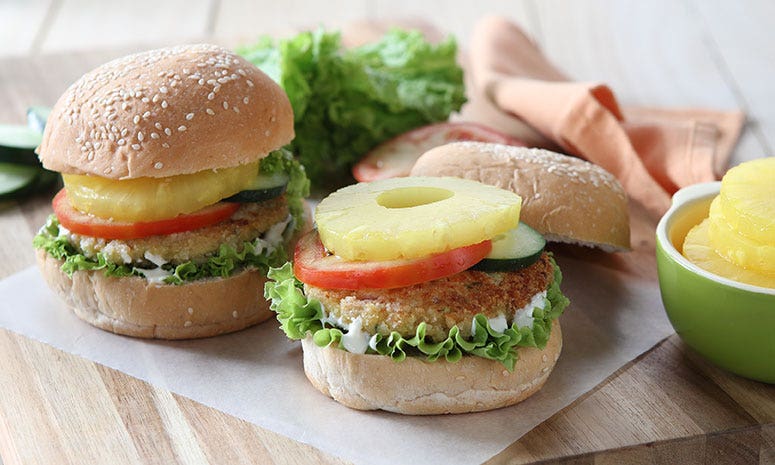 Roasted Chicken Burger Recipe
Try this healthy alternative to the usual beef burger!