Pork Eggplant Pine Dish Recipe
A tangy, savory pork and eggplant delight.
---
Categories
Main Dish, Pork, Del Monte Pineapple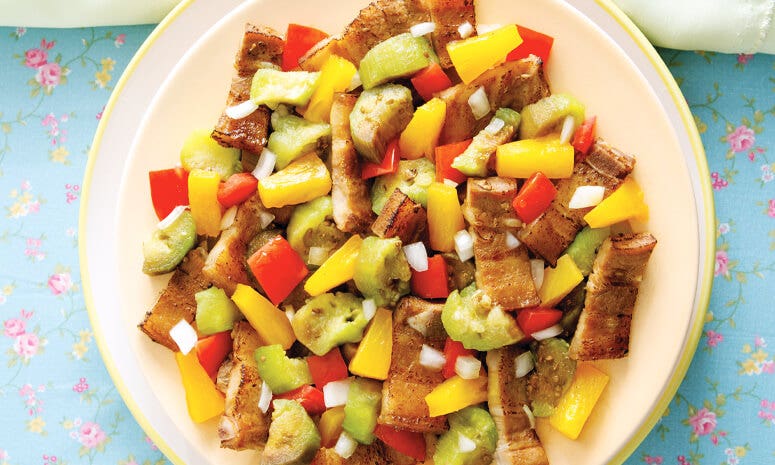 Ingredients
300 g pork, liempo
1 tsp soy sauce
1/4 tsp pepper, black
350 g eggplant
1/2 Tbsp garlic, minced
1 1/4 cups onion, white, diced
1/2 cup tomato, diced
1 pouch DEL MONTE Pineapple Tidbits (115g)
1 Tbsp DEL MONTE Red Cane Vinegar
2 stalks green onion, sliced
1/4 tsp salt
1/4 tsp pepper, black
Cooking Tools Needed
Spatula
Chopping Board
Measuring Cups
Grill Pan
Measuring Spoon
Cooking Skills Needed
Grilling
Slicing
Peeling
Boiling
Mixing
Procedure
1. Season pork with soy sauce and pepper. Pan-grill until tender. Cut into strips. Set aside.
2. Grill or pan-grill eggplants for 5 minutes or until just cooked. Peel eggplants. Cut crosswise into 2 inch pieces. Combine with pork, garlic, onion, and tomatoes. Set aside.
3. Combine DEL MONTE Pineapple Tidbits with remaining ingredients. Stir. Add to the pork mixture. Season with salt and pepper.
Lusog Notes
This dish is rich in vitamin B1 that helps release energy from the food that we eat. It also contains protein which is important for the body's growth and development.
Chef's Tip
To easily peel eggplants, place them in a bowl right after grilling. Cover with cling wrap so it steams. The steam will help easily peel off the skin.
Featured Products
---
You also might be interested in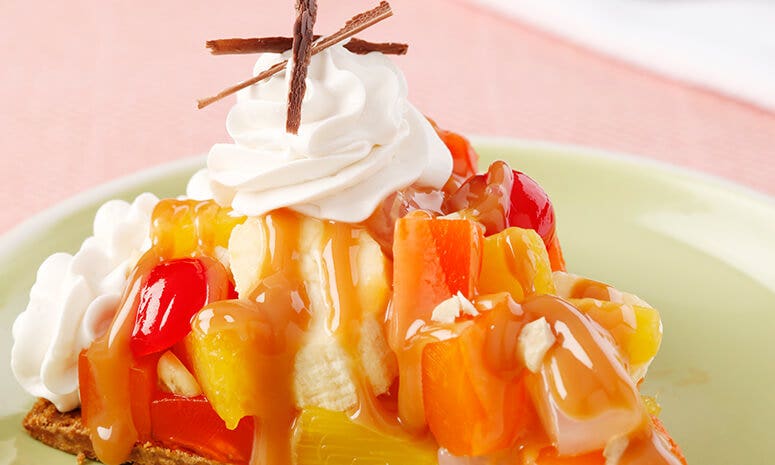 Fiesta Dulce de Leche Pie Recipe
Make this the centerpiece of your next celebration. It will surely be a crowd-favorite.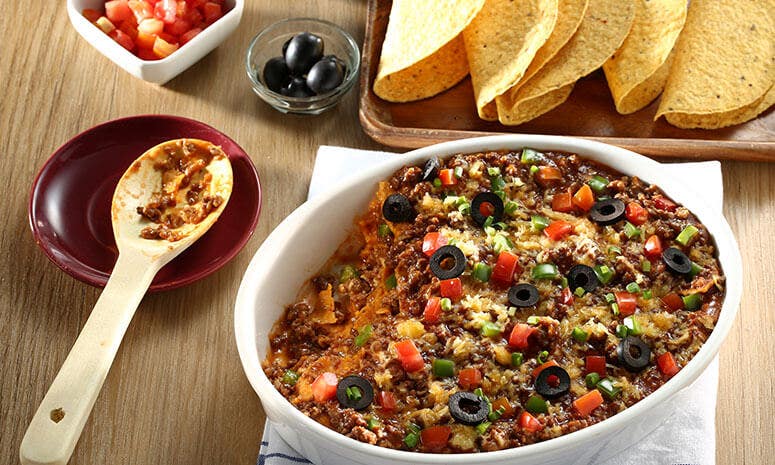 Make your own delicious tacos at home with this easy recipe.