Fiesta Dulce de Leche Pie Recipe
Make this the centerpiece of your next celebration. It will surely be a crowd-favorite.
---
Categories
Dessert, Fruit, Del Monte Fruit Cocktail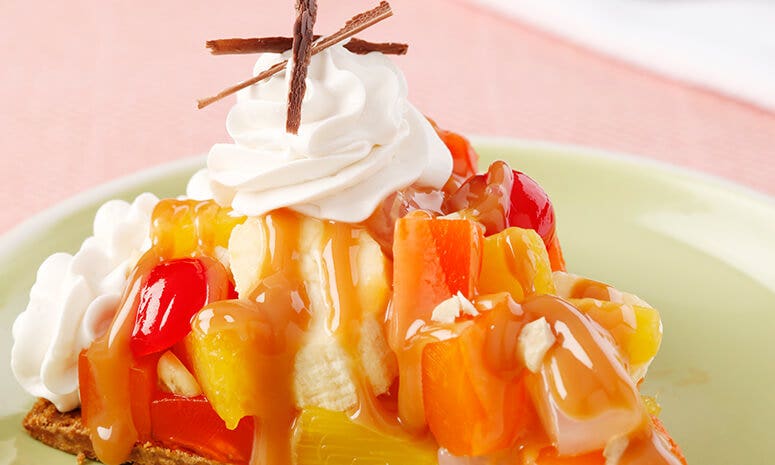 Ingredients
1 can condensed milk (300ml)
4 pc egg yolk
2 3/4 cup graham crackers, crushed
1/2 cup butter, melted
1 can DEL MONTE Fiesta Fruit Cocktail (432g), drained
1 cup all-purpose cream, chilled and whipped
- chocolate shavings/chocolate chips, optional
Procedure
1. In a saucepan, combine condensed milk and egg yolk, simmer over low heat until thick.
2. Mix all ingredients of the crust, then press into a 9-inch pie pan. Chill for 15 minutes.
3. Once chilled, layer the fruit cocktail and dulce de leche then top with whipped cream. Sprinkle with chocolate shavings if desired.
Lusog Notes
This delightful Fiesta Dulce de Leche Pie dessert is high in vitamin A, which helps maintain healthy skin and normal vision. It is also a source of calcium that is needed for bone development.
Chef's Tip
When simmering the milk and egg, make sure to mix and scrape the sides of the pan to avoid custard from scorching at the bottom of the pan.
Featured Products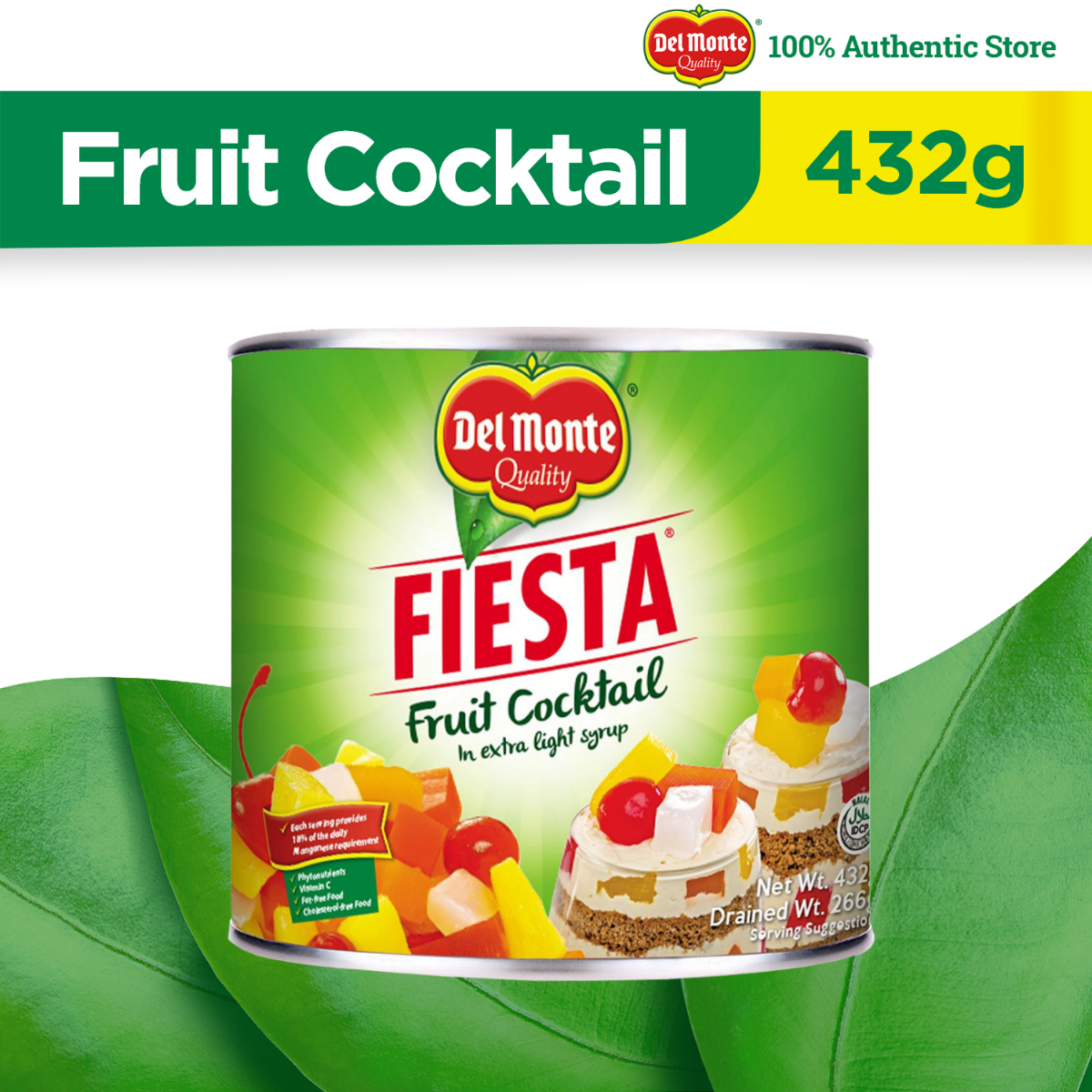 Del Monte Fiesta Fruit Cocktail 432g
---
You also might be interested in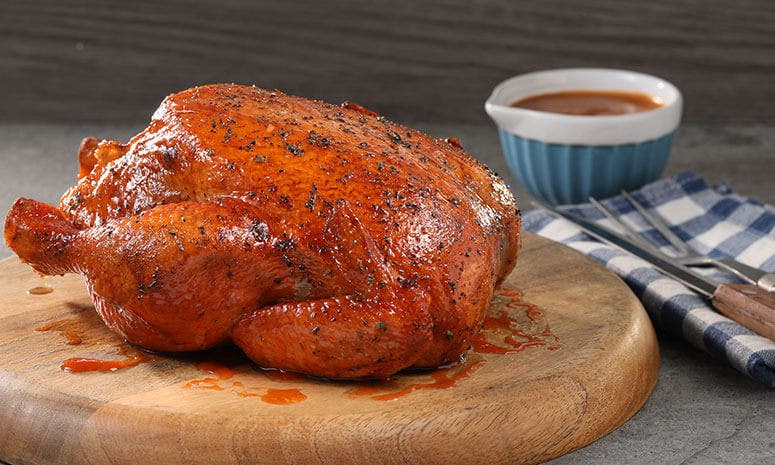 Roast Chicken in Tomato Marinade Recipe
A classic recipe made more flavorful with Del Monte Tomato Sauce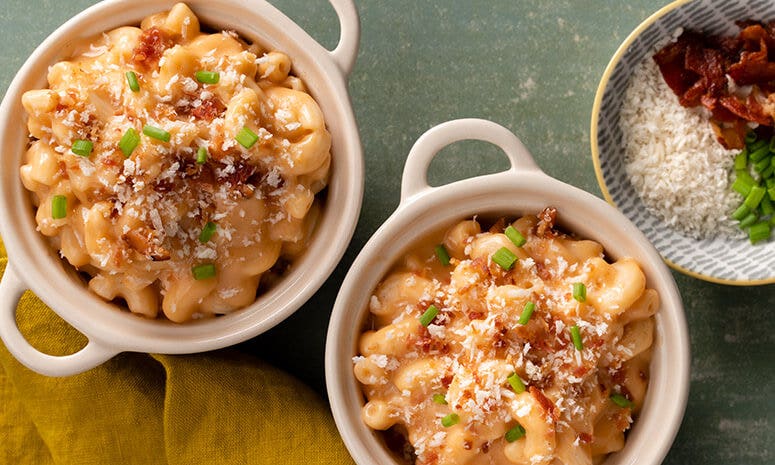 Creamy Sriracha Mac & Cheese Recipe
Add the tangy, spicy taste of Sriracha with creamy Carbonara!