Tanigue Steak with Pineapple Sauce and Tropical Salsa Recipe
A tropical take on your favorite tanigue steak.
---
Categories
Main Dish, Seafood, Del Monte Pineapple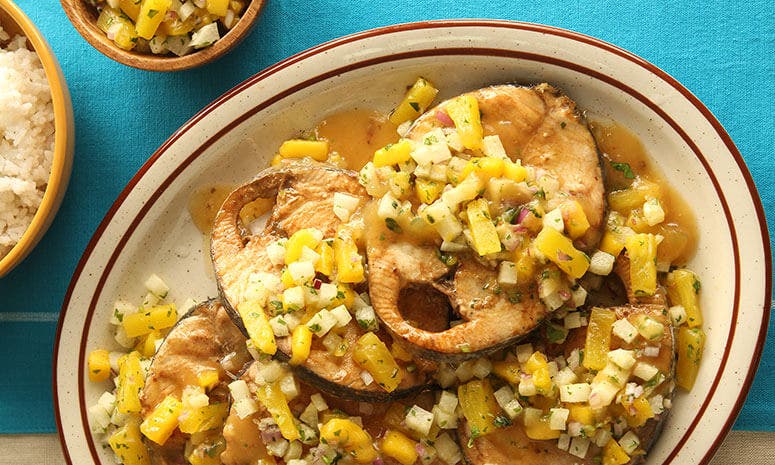 Ingredients
350 g tanigue steak
- salt, to taste
- pepper, to taste
2 Tbsp oil, for frying
1 can DEL MONTE 100% Pineapple Juice with Vitamins A, C & E (240ml)
1/4 cup butter, cut into small cubes
- salt, to taste
- pepper, to taste
1 can DEL MONTE Pineapple Tidbits (227g), drained
1 cup mango, ripe, cut into 1/4-inch cubes
1/2 cup onion, red, roughly chopped
2 cup singkamas, cut into 1/4-inch cubes
1 pc lime, juiced and zest reserved
2 Tbsp cilantro, roughly chopped
- salt, to taste
- pepper, to taste
Procedure
1. Season tanigue with salt and pepper, and then pan-fry in batches.
2. In another pan, heat the pineapple juice over medium fire and reduce until syrupy. Add the butter and turn off heat. Mix until the butter is melted. Season with salt and pepper.
3. In a bowl, mix the pineapple tidbits, mangoes, red onion, singkamas, lime juice, zest, and cilantro.
4. Serve pineapple sauce and salsa with pan-fried fish.
Lusog Notes
This dish contains vitamin A that helps maintain normal vision and healthy skin. It is also a source of vitamin B2 that helps break down fat for energy.
Chef's Tip
The sauce should be smooth and not split. Be sure to turn off the heat when you add the butter to make sure the cold butter nuggets melt slowly and stay emulsified. When butter is heated too much, the fat from the butter will separate from the water and milk solids, and the sauce will not be smooth.
Featured Products
---
You also might be interested in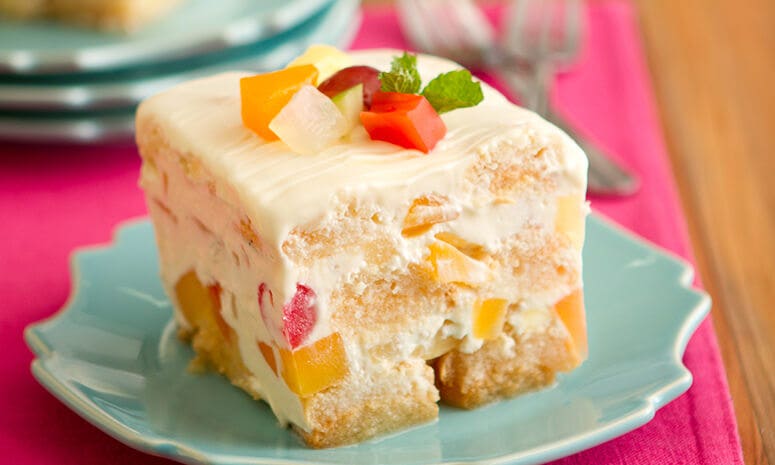 Frozen Fruit Cake Salad Recipe
End the celebration on a sweet note with this frozen fruity dessert.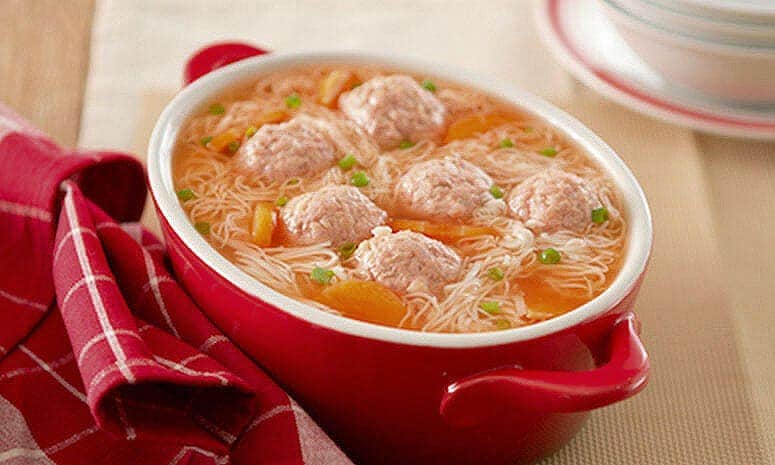 Savor the rich & comforting flavor of this classic soup.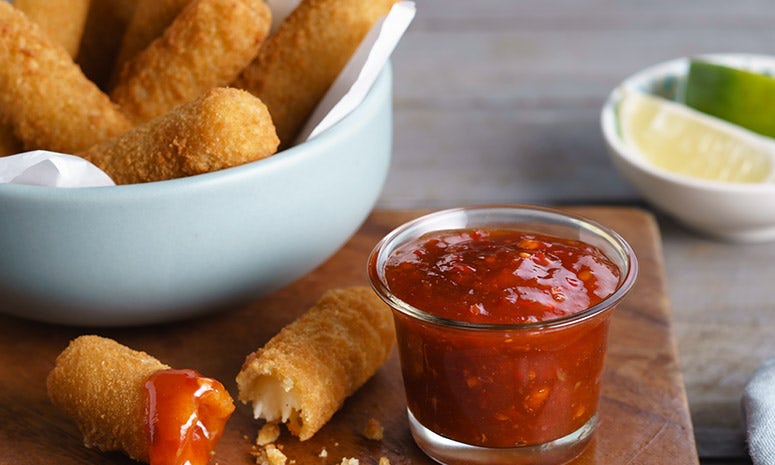 Mexican Ketchup Dip Recipe
Your own version of easy-to-do homemade salsa dip!