Rocky Road Fruit Gelatin Recipe
This fun dessert is so easy to make for any occasion!
---
Categories
Dessert, Fruit, Del Monte Fruit Cocktail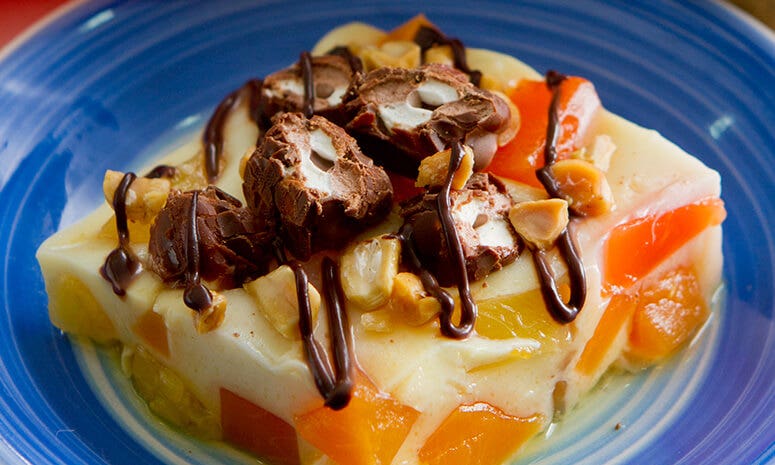 Ingredients
1 1/4 Tbsp unflavored gelatin
1 Tbsp sugar, white
1 cup all-purpose cream
1 can DEL MONTE Fiesta Fruit Cocktail (432g), drained, reserve 1/2 cup syrup
2 Tbsp cashew nuts, unsalted, toasted and coarsely chopped
1/2 cup marshmallow, chocolate coated twisted, cut up into 1/2-inch thick
Procedure
1. Mix gelatin and reserved fruit cocktail syrup. Stir until well-blended. Heat until gelatin is dissolved. Remove from flame.
2. Stir in sugar, all-purpose cream, and DEL MONTE Fiesta Fruit Cocktail.
3. Pour into 7 x 7-inch pan. Top with peanuts. Cover and chill until set. Top with marshmallow pieces before serving.
Lusog Notes
Did you know that nuts are a great source of dietary fiber that may help cleanse the body? This Rocky Road Fruit Gelatin dessert also contains protein needed by the body for growth and maintenance.
Chef's Tip
After mixing the reserved DEL MONTE Fiesta Fruit Cocktail syrup and the powdered gelatin, allow the mixture to sit a while for the gelatin to absorb the liquid and swell. This makes it easier to dissolve more evenly when heated.
Featured Products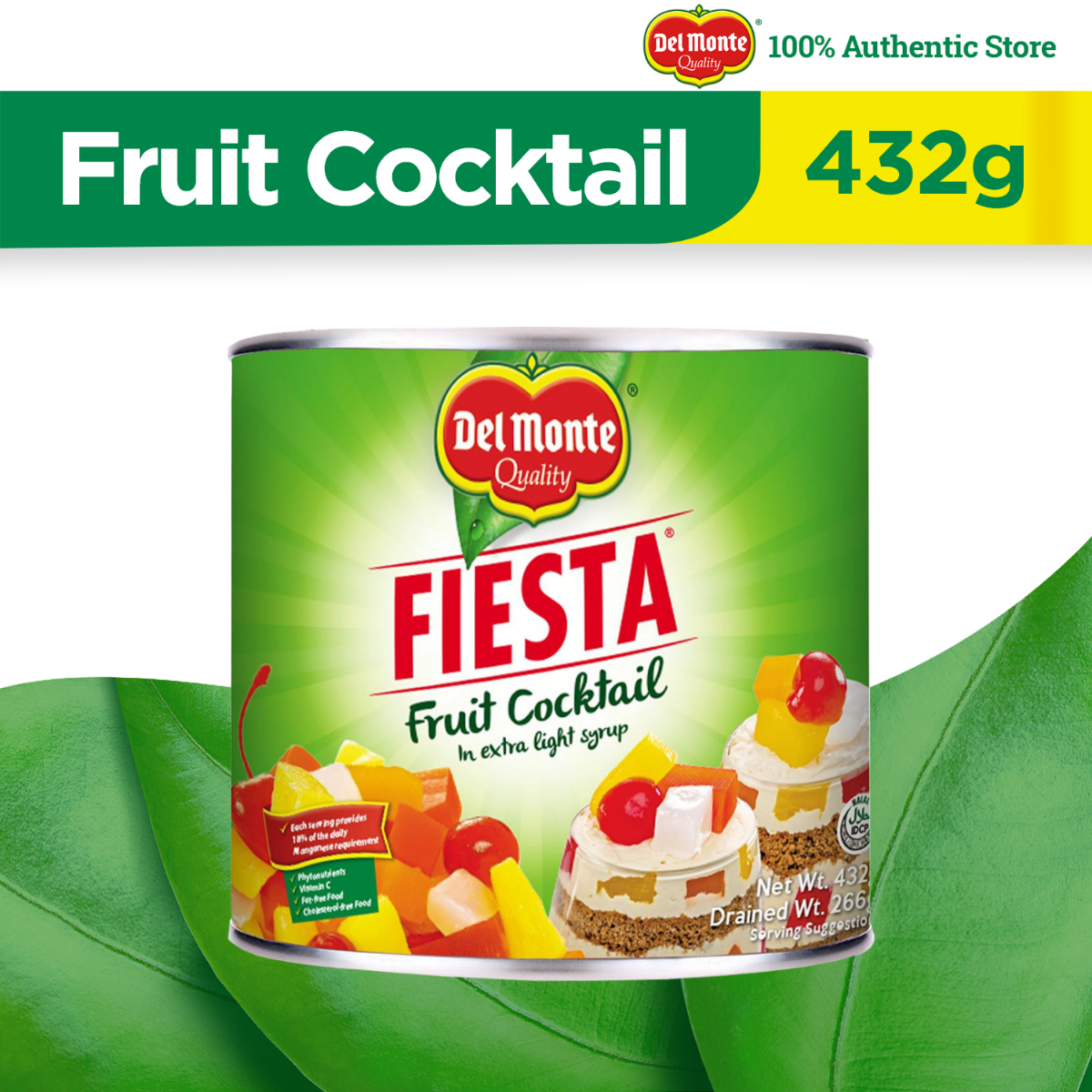 Del Monte Fiesta Fruit Cocktail 432g
---
You also might be interested in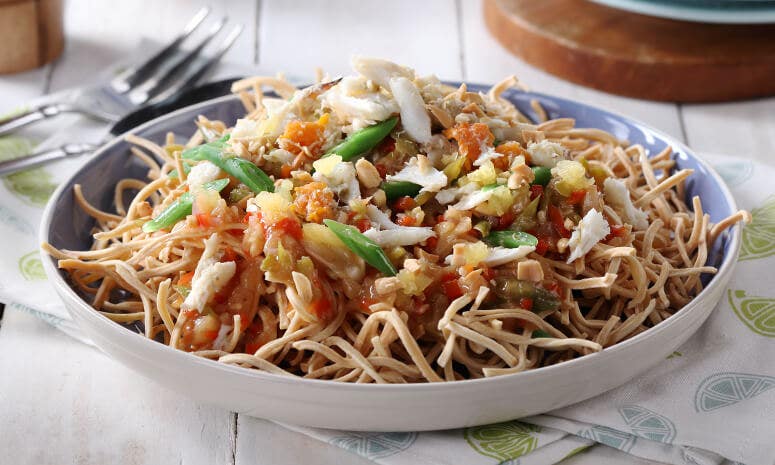 Crunchy Crab Noodles Recipe
Try this piña-level up twist to pancit canton.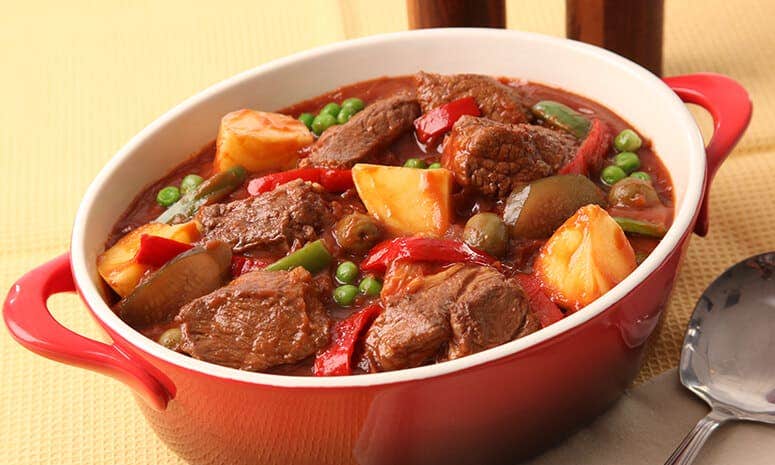 A Pinoy favorite done the sauce-sarap way.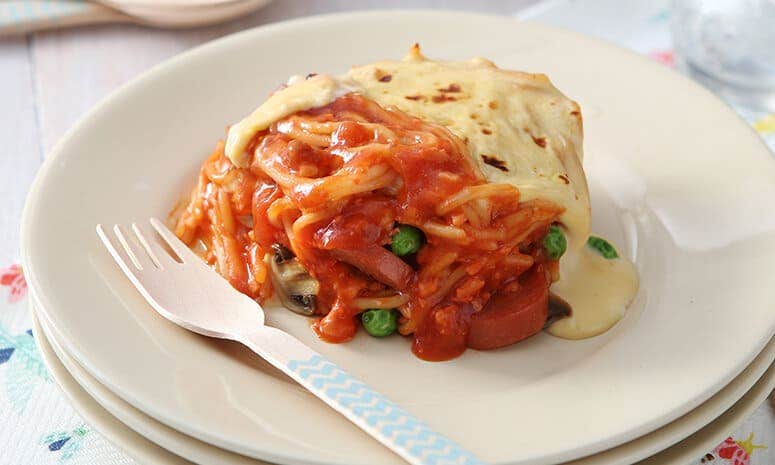 Baked Chicken Spaghetti Recipe
Kids will love the sweet and meaty flavor of this spaghetti!