Beef Caldereta Recipe
A Pinoy favorite done the sauce-sarap way.
---
Categories
Main Dish, Beef, Del Monte Tomato Sauce
Cooking Time
3 hrs. and 30 mins.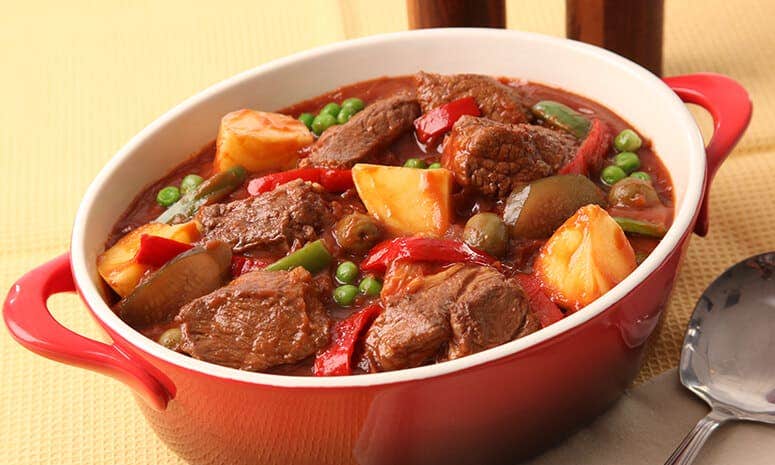 Ingredients
2 Tbsp oil
2 1/2 Tbsp garlic, crushed
1/3 cup onion, red, sliced
650 g beef, shortribs, cut up
1/3 cup liver spread
2 1/2 cups water
1 pouch DEL MONTE Original Style Tomato Sauce (250g)
1 cup potato, cut into chunks
1 1/4 pcs bay leaf/laurel leaf
3/4 tsp salt
1/4 tsp pepper, black
1/2 Tbsp siling labuyo, sliced
2/3 cup green peas, cooked or frozen
1/3 cup bell pepper, red, cut into strips
1/3 cup bell pepper, green, cut into strips
1/4 cup cheese, grated
Cooking Tools Needed
Chopping Board
Measuring Cups
Measuring Spoon
Pot
Procedure
Sauté garlic, onion, and beef until beef turns light brown. Add liver spread and water. Bring to a boil then simmer for 2-3 hours or until beef is tender.
Add DEL MONTE Original Style Tomato Sauce, potato, laurel leaf, salt, pepper, and siling labuyo. Bring to a boil and turn down heat to simmer. Cook for 10 minutes.
Add green peas, bell peppers, and cheese. Bring to a boil then simmer for 15 minutes or until vegetables are tender.
Lusog Notes
Vitamin A is important for normal vision and healthy skin as well as for protection from infections. This Caldereta recipe is high in in vitamin A. It is also a source of protein that supports growth and development.
Chef's Tip
Slow cooking this dish not only allows to tenderize the meat but also allows all the flavor to come together.
Featured Products
---
You also might be interested in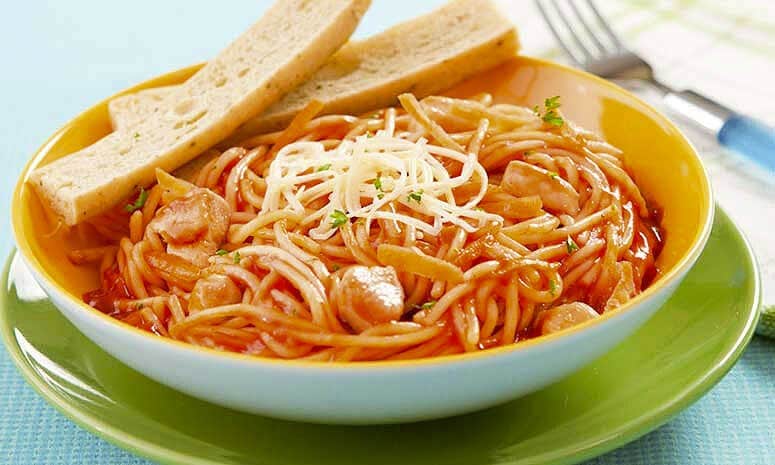 Chicken Carrot Spaghetti Recipe
Chicken and grated carrots add texture to this dish.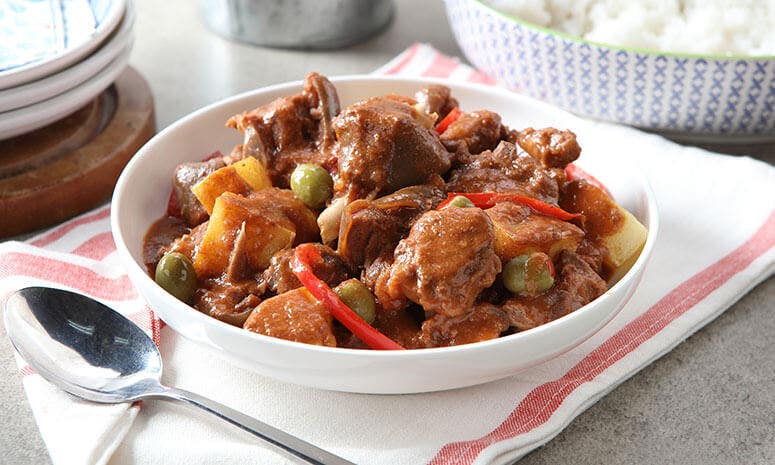 Kalderetang Kambing Recipe
Here's a quick 'n easy way to make this local dish!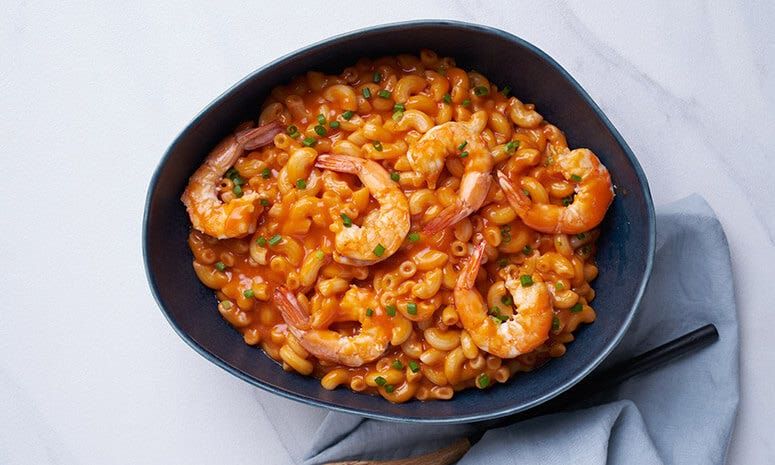 Nothing is complicated about this easy, creamy pasta.