Pork and Eggplant Sauté Recipe
A quick yet tasty meal you can whip up for weeknight dinners.
---
Categories
Main Dish, Vegetable, Pork & Del Monte Tomato Sauce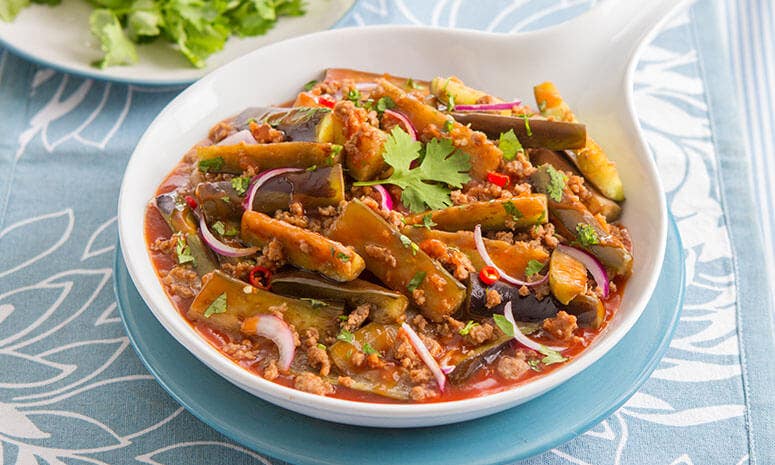 Ingredients
2 Tbsp oil
1/4 cup garlic, crushed
3 1/2 Tbsp onion, red, sliced
250 g pork, ground
700 g eggplant, sliced
2 pcs siling labuyo, sliced
1 1/3 Tbsp patis
250 g tofu, diced
1/2 cup water
pepper, to taste
2 2/3 Tbsp wansuy, chopped
Cooking Tools Needed
Chopping Board
Measuring Spoon
Measuring Cups
Wooden Spatula
Cooking Skills Needed
Slicing
Simmering
Sautéing
Procedure
1. Sauté garlic, onion and pork for 5 minutes. Add eggplants, sili and patis. Cook for 2 minutes, stirring occasionally.
2. Add DEL MONTE Filipino Style Tomato Sauce, tofu, water and pepper to taste. Add wansuy. Bring to a boil then simmer for 10 minutes.
Lusog Notes
This recipe contains Vitamin B1 that releases energy from the food we eat and iron that is needed for making red blood cells that carry oxygen around the body.
Chef's Tip
Eggplant turns brown when sliced and exposed to air. Soak the eggplant in salted water until ready to use. Rinse well.
Featured Products
---
Reviews
Almira Chua
Hamza Khan
You also might be interested in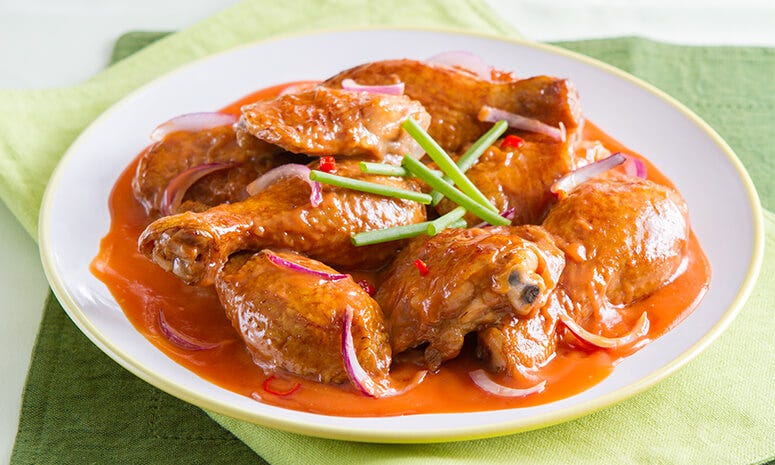 Keep it saucy with the delicious combination of tomato sauce and cream.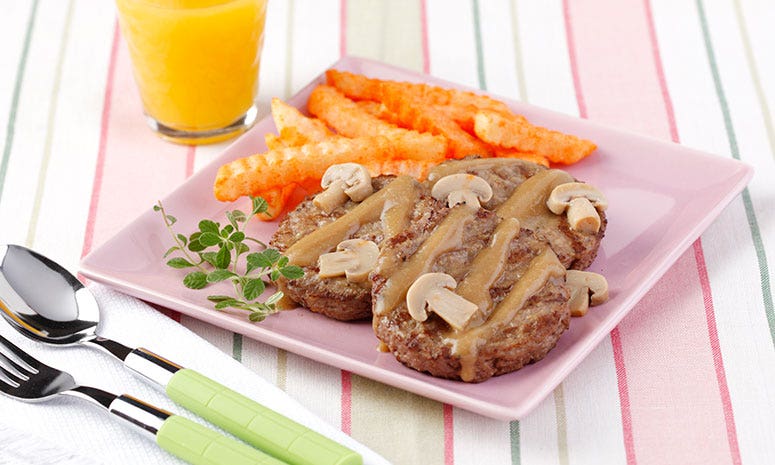 Saucy Burger Steak Recipe
A Quick 'n Easy take on tasty burger steak!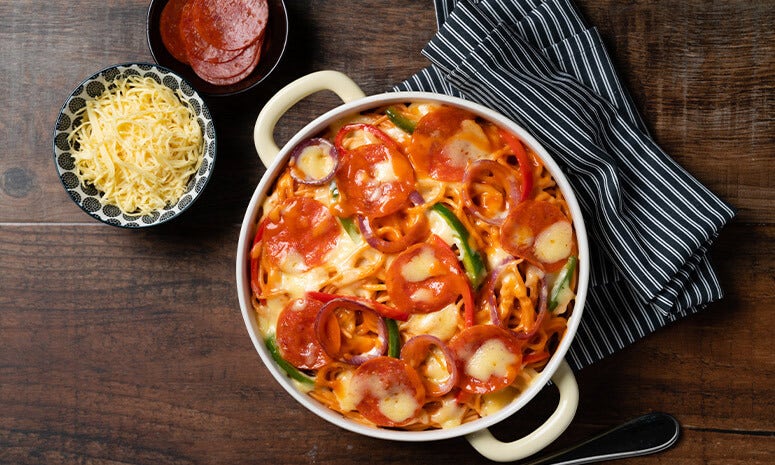 Pepperoni Pizza Pasta Recipe
Yummy pizza flavors in a pasta. What's not to love?