Pine-Sit Habhab Recipe
Try this pancit dish with a pineapple twist!
---
Categories
Pasta/Noodles, Pork & Del Monte Pineapple
Ingredients
1 Tbsp oil
250 g pork, liempo, sliced into wide strips
1 cup sayote, cut into strips
1/4 cup snap peas/chicharo
2/3 cup carrot, cut into strips
100 g pechay Tagalog
4 cloves garlic, crushed
1/3 cup onion, red, sliced
100 g pork liver, sliced
100 g shirmp, shelled, keep tails intact
3 cups meat broth
3 Tbsp soy sauce
pepper, to taste
250 g miki Lucban
Cooking Tools Needed
Chopping Board
Spatula
Sauté Pan
Cooking Skills Needed
Frying
Slicing
Sautéing
Simmering
Procedure
1. Heat pork belly in pan with oil. Cook until pork is browned and oil is extracted. Set aside.
2. In the same pan, stir fry sayote, chicharo and carrot for 1 minute. Add pechay. Remove from heat. Set aside.
3. In the same pan, sauté garlic, onion, liver, and shrimps for 2 minutes.
4. Add broth, soy sauce, and pepper to taste. Cover and simmer for 8 minutes.
5. Add pork, half of vegetables, DEL MONTE Pineapple Tidbits, and miki. Cook while stirring until the noodles absorbs the broth.
6. Transfer to serving plate. Top with remaining vegetables.
Lusog Notes
This recipe is high in vitamin A that helps maintain healthy skin and normal vision. It is also a source of vitamin B2, which helps keep the nervous system healthy.
Chef's Tip
Setting aside the vegetables when they are cooked ensures that their colors stay bright and vegetables stay crisp.
Featured Products
---
You also might be interested in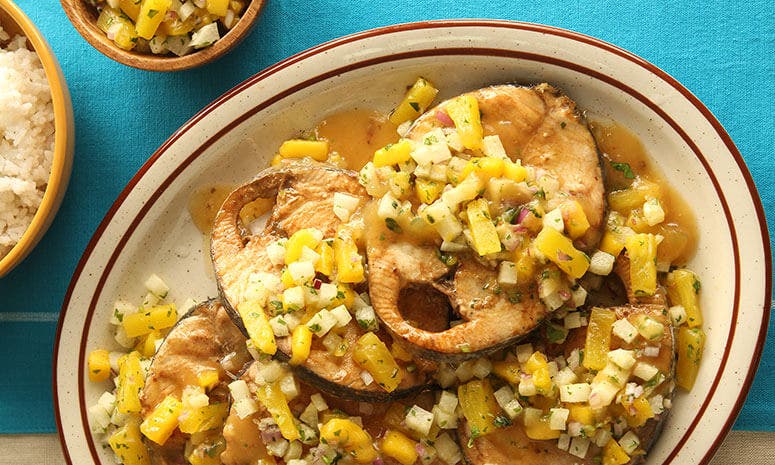 Tanigue Steak with Pineapple Sauce and Tropical Salsa Recipe
A tropical take on your favorite tanigue steak.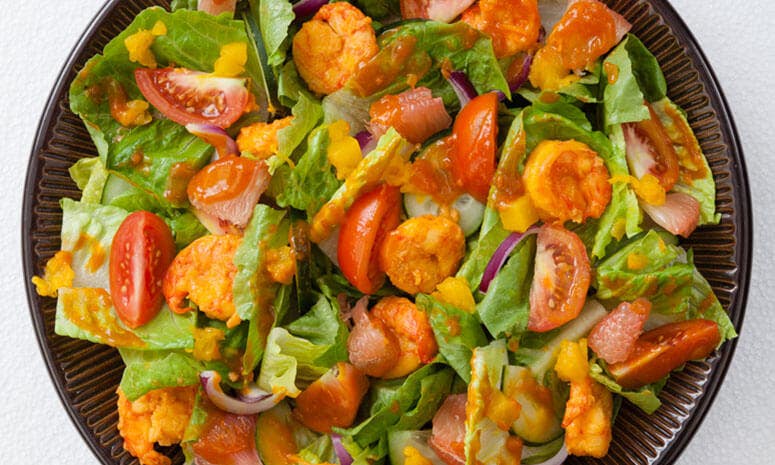 Shrimp Salad with Pineapples Recipe
Create this tasty salad that has Filipino flair and fruity twist.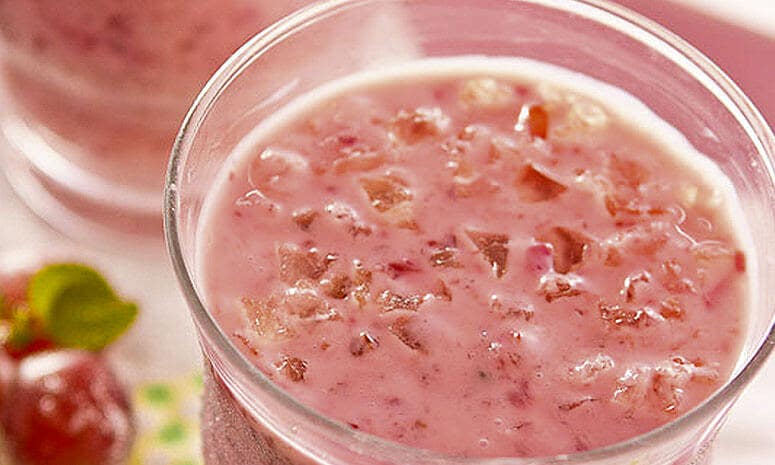 Pineapple Grape Smoothie Recipe
A unique pairing of fruits in one delicious drink.