Lumpiang Hubad Recipe
Give veggies an exciting twist with this Lumpiang Hubad recipe that's ready in 4 easy steps!
---
Categories
Appetizer, Vegetable, Del Monte Quick 'n Easy, Pinoy Dishes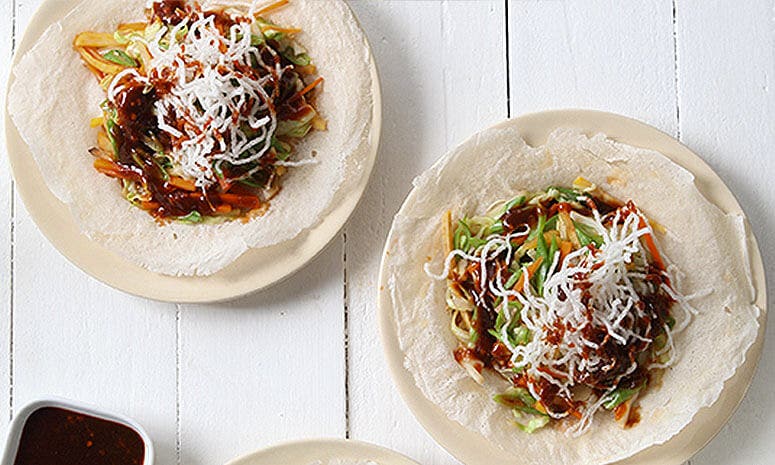 Ingredients
2 Tbsp oil
1/2 cup onion, red, sliced
1/2 cup kamote, sliced thinly
1/2 cup sayote, sliced thinly
1/2 cup carrot, sliced thinly
1/2 cup green beans, chopped
1/2 cup singkamas
1/2 cup cabbage, sliced thinly
2 Tbsp water
1/8 tsp salt
1/8 tsp black pepper, ground
1 pack DEL MONTE Quick 'n Easy Kare-Kare Mix (50g)
1 pouch DEL MONTE Quick 'n Easy BBQ Marinade (200ml)
1 cup water
2 cups oil, for deep-frying
1/4 cup sotanghon
1 Tbsp garlic, minced
Cooking Tools Needed
Pot
Chopping Board
Spatula
Wok
Cooking Skills Needed
Frying
Sautéing
Simmering
Slicing
Procedure
1. Sauté onion until translucent. Add the kamote and cook for 2 minutes or until softened then add the sayote, carrot, green beans, singkamas, cabbage, and water. Season with salt and pepper. Set aside.
2. For the Sauce: Combine all ingredients in a pot. Simmer, stirring continously until the sauce thickens.
3. Deep-fry sotanghon for a few seconds or until it puffs.
4. Toss sautéed vegetables with the sauce, transfer to a serving platter. Top with fried sotanghon and garlic.
Lusog Notes
This recipe is a source of vitamin A that helps protect one from infections and promotes normal growth and development.
Chef's Tip
Cook the vegetables briefly to keep them crisp. The fried sotanghon adds an interesting crunch to the dish.
Featured Products
---
You also might be interested in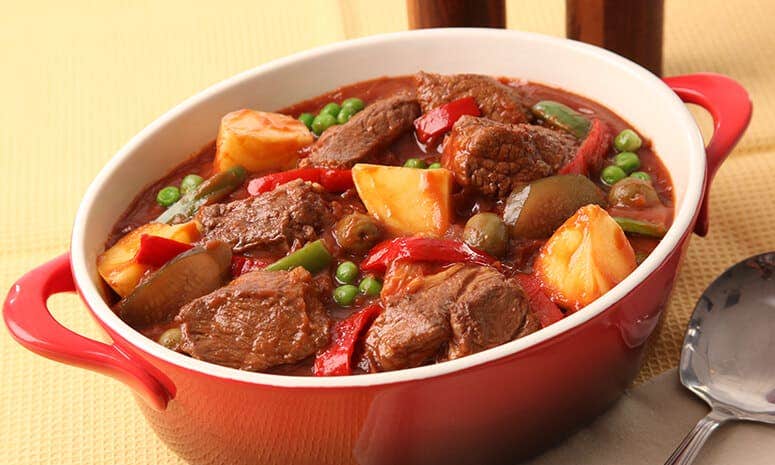 A Pinoy favorite done the sauce-sarap way.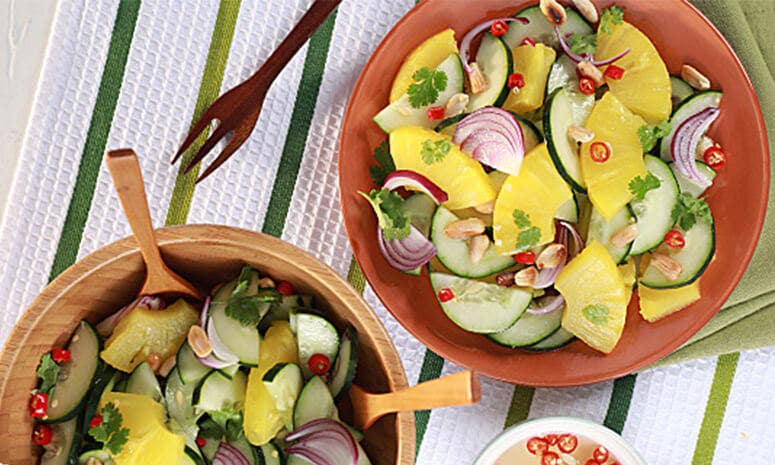 Thai Pineapple Cucumber Salad Recipe
Now you can recreate this Thai appetizer at home.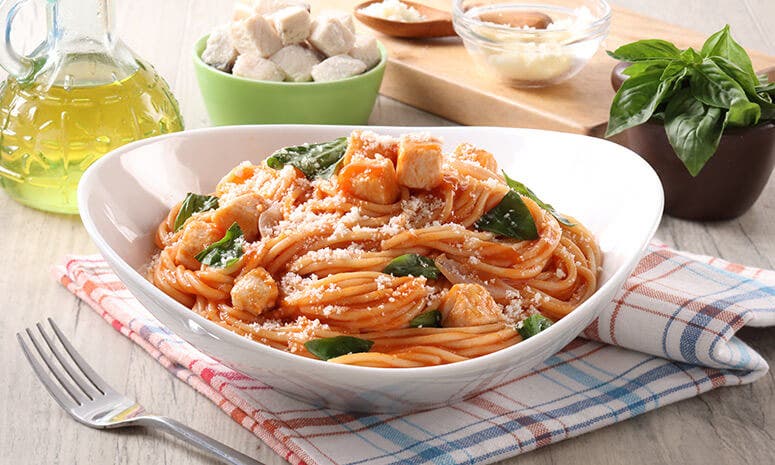 Herbed Fish Fillet Pasta Recipe
If you're staying away from meat, here's a great pasta recipe.