Creamy Bolognese Recipe
Cook up this Italian classic the easy, Del Monte way.
---
Categories
Pasta/Noodles, Beef, Del Monte Spaghetti Sauce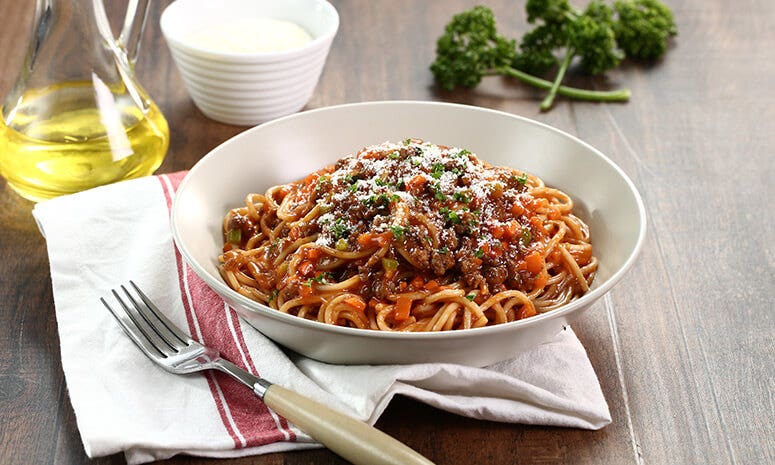 Ingredients
1/2 cup butter, unsalted
1/4 cup extra virgin olive oil
1 3/4 cup onion, white, chopped
7 2/3 stalk celery, chopped
5 cup carrot, chopped
1 kg beef, ground, lean
2 Tbsp salt
1 1/4 cup white wine
1 pouch DEL MONTE Italian Style Spaghetti Sauce (1kg)
1/2 cup milk, fresh
1/8 tsp nutmeg, ground
1/4 cup parsley, chopped
2 pack DEL MONTE Spaghetti (900g), cooked
1/4 cup parmesan cheese
Cooking Tools Needed
Chopping Board
Spatula
Sauce Pot
Procedure
1. Melt butter in olive oil over low heat. Sauté onion, celery, and carrot for about 5 minutes.
2. Add beef and salt. Cook until light brown. Stir in wine and simmer for 3 minutes.
3. Add DEL MONTE Italian Style Spaghetti Sauce, milk, nutmeg, and parsley. Simmer for 5 minutes over low heat, stirring occasionally.
4. Pour over cooked DEL MONTE Spaghetti. Top with parmesan cheese.
Lusog Notes
This recipe is rich in vitamin A that helps protect one from infections and promotes normal growth and development. It is also a source of protein that is essential in the maintenance and repair of body tissues.
Chef's Tip
Boiling milk will cause it to curdle. Be sure to simmer the milk instead of boiling it.
Featured Products
---
You also might be interested in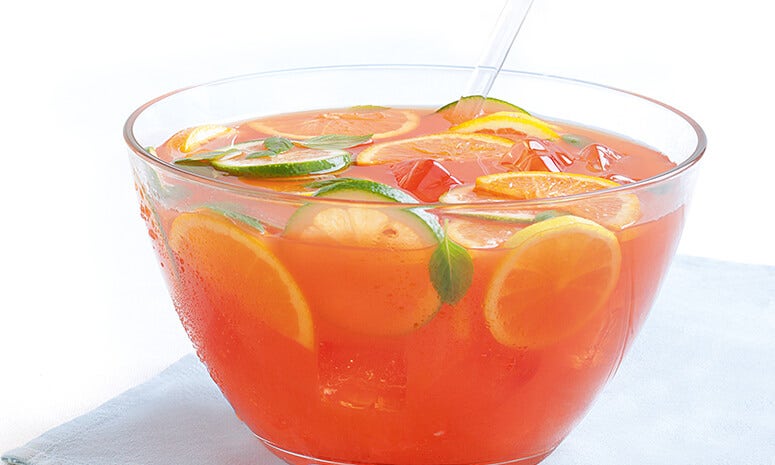 Try this fruit-filled punch for your next party.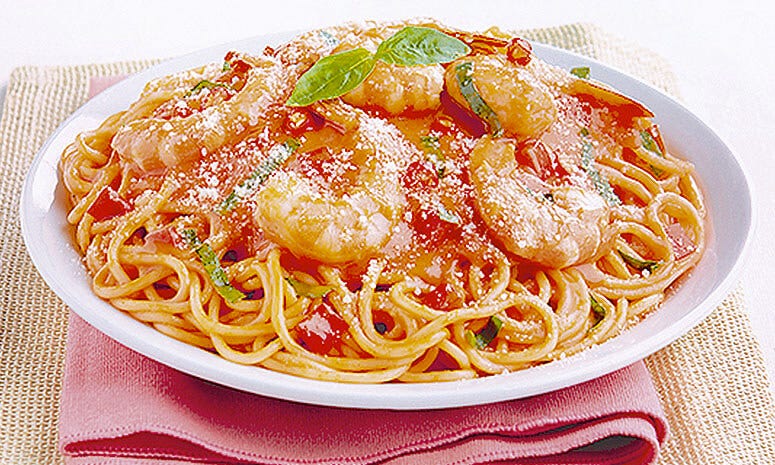 Whip up a classic Italian pasta dish that the entire family will love!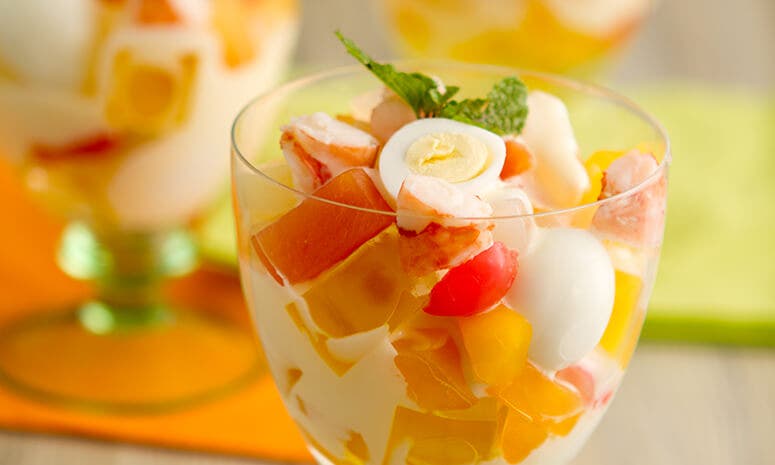 Savory Fruit Jelly Salad Recipe
Leave some space for this delectable and fruity dessert you can make easily.