Savory Fruit Jelly Salad Recipe
Leave some space for this delectable and fruity dessert you can make easily.
---
Categories
Appetizer, Fruit, Del Monte Fruit Cocktail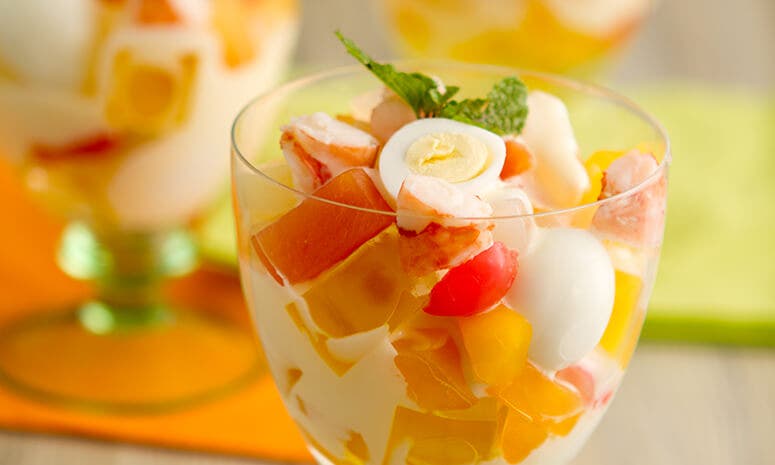 Ingredients
4 cups water
- reserved fruit cocktail syrup
4 tsp sugar, white
1 sachet gulaman powder (24g)
1 can condensed milk, sweetened (300ml)
1 cup all-purpose cream, chilled
1/2 cup mayonnaise
1 tsp prepared mustard
1/4 tsp salt
1 can DEL MONTE Fiesta Fruit Cocktail (836g), drained, reserve syrup
3 pcs shrimp, boiled, shelled and diced
24 pcs quail eggs, boiled and peeled
2 heads romaine lettuce (optional)
Cooking Tools Needed
Measuring Cups
Pot
Chopping Board
Measuring Spoon
Spatula
Procedure
1. Mix all the ingredients for gulaman in a pot. Bring to a boil then simmer for 2 minutes. Pour mixture into a 13 x 9-inch pan. Chill until set. Cut into cubes. Set aside.
2. Combine ingredients for salad. Mix with gulaman. Chill until ready to serve.
3. Cut lettuce and arrange on serving glasses. Scoop salad mixture into serving glasses and serve.
Lusog Notes
This dish is a source of vitamin A which is important for the normal structure and functioning of the skin and other body linings. Vitamin A also helps keep the immune system healthy.
Chef's Tip
To have a smooth surface on the gulaman, prick the bubbles on the surface using a toothpick or skim the foam with a spoon before chilling.
Featured Products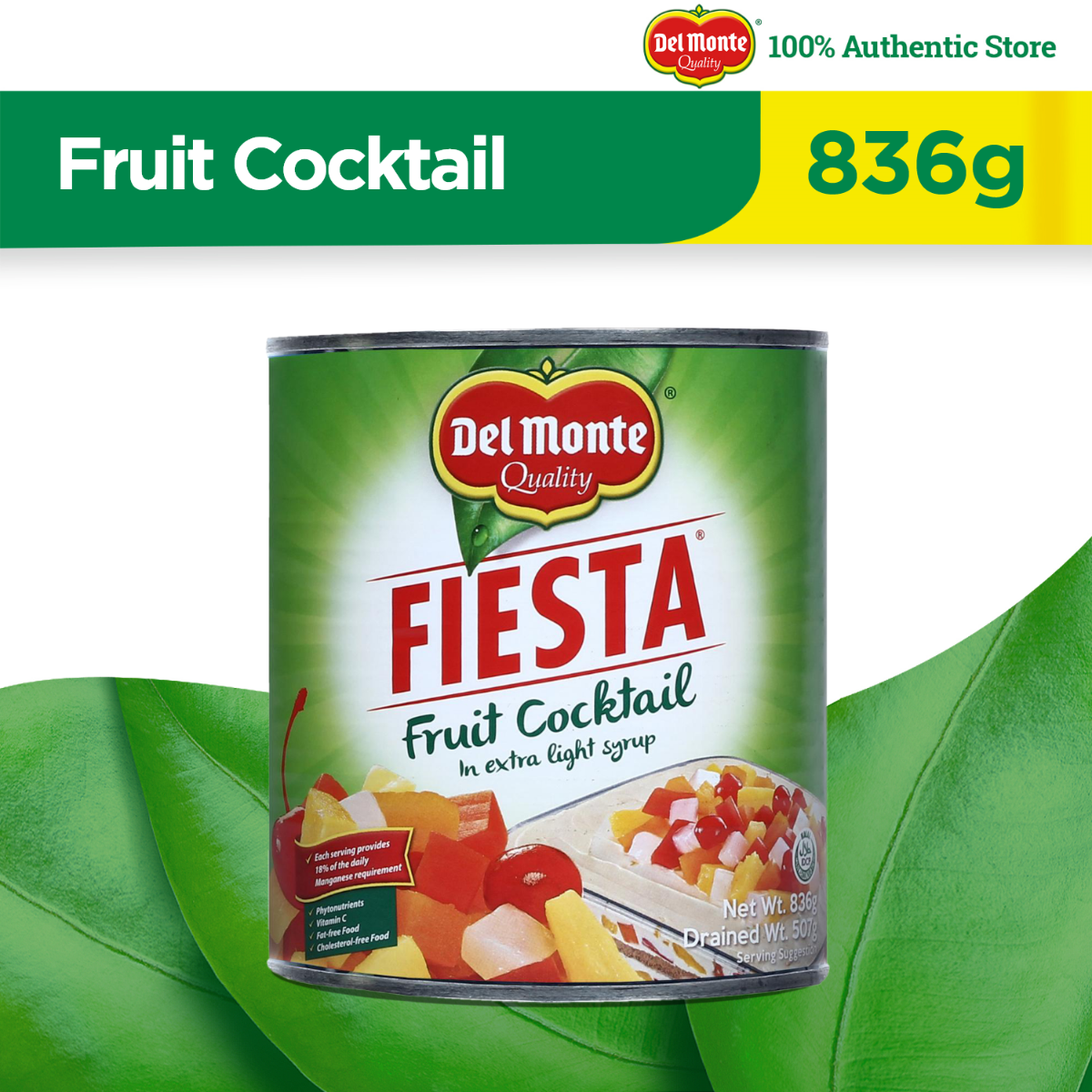 Del Monte Fiesta Fruit Cocktail 836g
---
You also might be interested in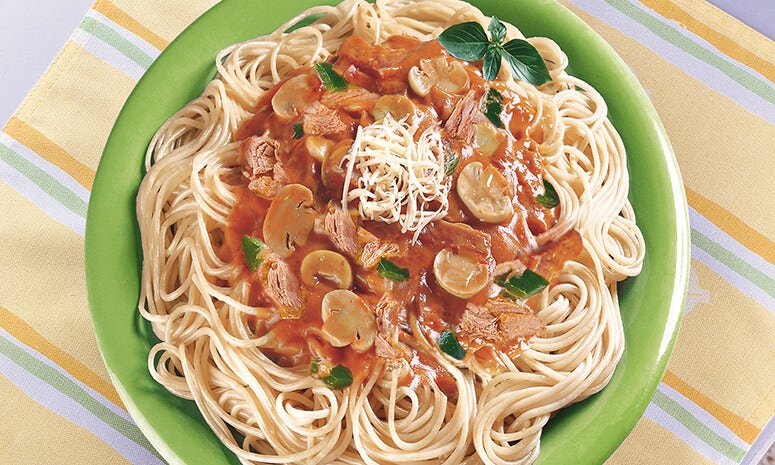 Creamy Tuna Spaghetti Recipe
Keep it tasty and healthy with this savory pasta!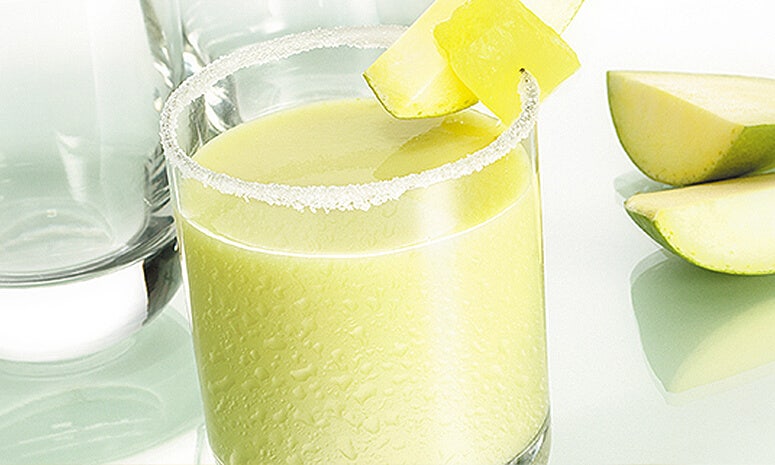 Pine-Green Mango Shake Recipe
Sip all your cares away with this perfectly blended sweet and tart drink.