Chinese Style Tokwa't Baboy Recipe
Try tokwa't baboy with a saucy, Asian flair.
---
Categories
Main Dish, Pork, Del Monte Tomato Sauce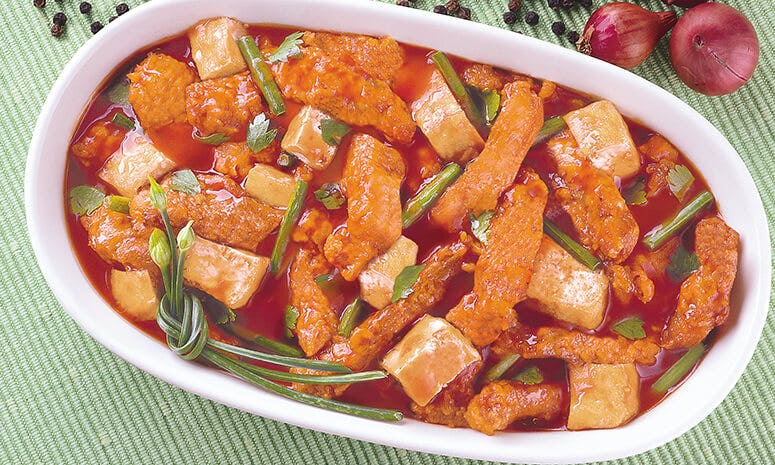 Ingredients
400 g pork, loin, boneless-skinless, cut into strips
1 1/2 Tbsp soy sauce
1/4 cup all purpose flour
2 cup oil, for deep frying
1/3 cup water
1 pouch DEL MONTE Original Style Tomato Sauce (115g)
3 Tbsp kinchay, sliced
1/3 cup kuchay, sliced (optional)
1/2 tsp salt
1 1/3 cup tokwa cut into cubes
Cooking Tools Needed
Pot
Wooden Spatula
Chopping Board
Procedure
1. In a bowl, mix pork with soy sauce and flour. Deep-fry until brown. Drain and set aside.
2. Combine water, pork, and DEL MONTE Original Style Tomato Sauce. Bring to boil then simmer for 10 minutes. Add kinchay, kuchay, and salt to taste. Simmer for 5 minutes. Stir in tokwa. Serve.
Lusog Notes
This dish is high in protein which is needed for growth, development, and repair of body tissues. Tokwa can also be your low-cost, healthy alternative for meat.
Chef's Tip
When frying the pork tenderloin, drop the pieces of meat one by one to make sure they do not stick to each other because of the flour.
Featured Products
---
You also might be interested in
Pasta with Shrimps Recipe
Fire things up with this spicy-savory pasta recipe!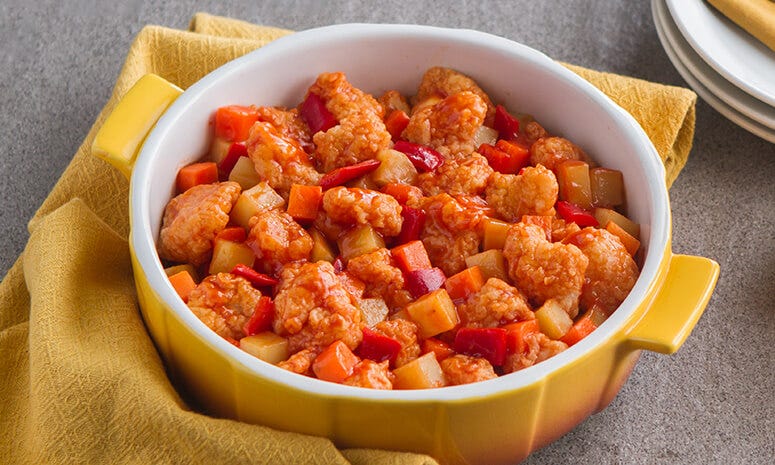 This Visayan recipe gives a healthy twist to a classic dish.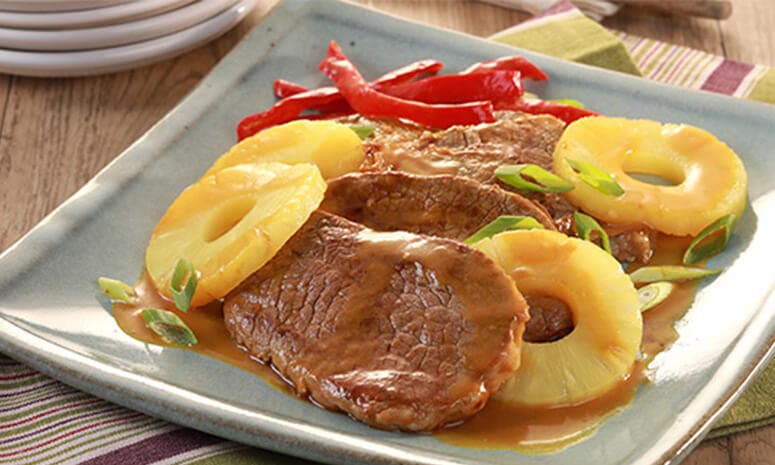 Indulge in this delicious steak dish with a tangy twist.