Pasta with Shrimps Recipe
Fire things up with this spicy-savory pasta recipe!
---
Categories
Pasta/Noodles, Pasta, Del Monte Pasta, Del Monte Spaghetti Sauce
Ingredients
1 kg shrimp (suahe), shelled but keep tails intact
1/2 cup olive oil
1 cup garlic, crushed
1/2 cup onion, white, chopped
3 pcs siling labuyo, each sliced into 3
1 1/2 cup shitake mushrooms, fresh, sliced
1 pack DEL MONTE Italian Style Spaghetti Sauce (900g)
2 tsp salt
1/4 tsp pepper, black
1/2 cup basil, fresh
1 pack DEL MONTE Spaghetti (900g), cooked
Cooking Tools Needed
Chopping Board
Spatula
Measuring Cups
Procedure
1. Sauté shrimps in half of olive oil until cooked. The shrimp will turn orange and will form the shape of a letter C. Set aside.
2. In the same pan, sauté garlic, onion, sili and mushrooms in remaining olive oil. Add DEL MONTE Italian Style Spaghetti Sauce, salt, and pepper. Cover and simmer over low heat for 5 minutes, stirring occasionally.
3. Add basil and shrimps. Simmer for 3 minutes. Pour over or toss with cooked DEL MONTE Spaghetti.
Lusog Notes
This pasta dish is high in vitamin A which is important for the normal structure and functioning of the skin and body linings. Vitamin A also helps keep the immune system healthy.
Chef's Tip
Shrimps become rubbery when overcooked. Cook just until it turns orange and its shape looks like that of the letter "C".
Featured Products
---
You also might be interested in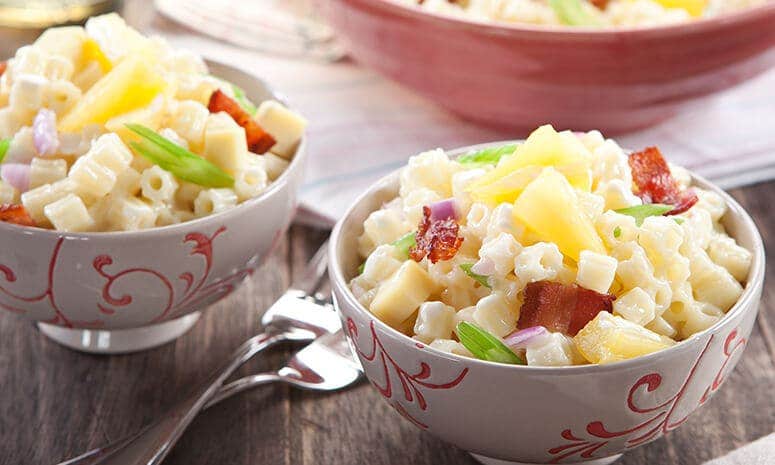 Bacon and Cheese Macaroni Salad Recipe
The classic macaroni salad gets a delicious twist!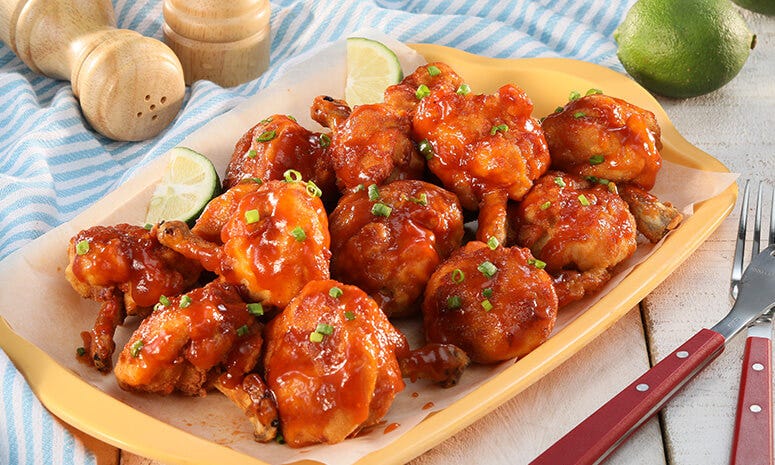 Now you can enjoy flavorful chicken wings anytime with this recipe.