Bacon and Cheese Macaroni Salad Recipe
The classic macaroni salad gets a delicious twist!
---
Categories
Appetizer, Pasta, Del Monte Pineapple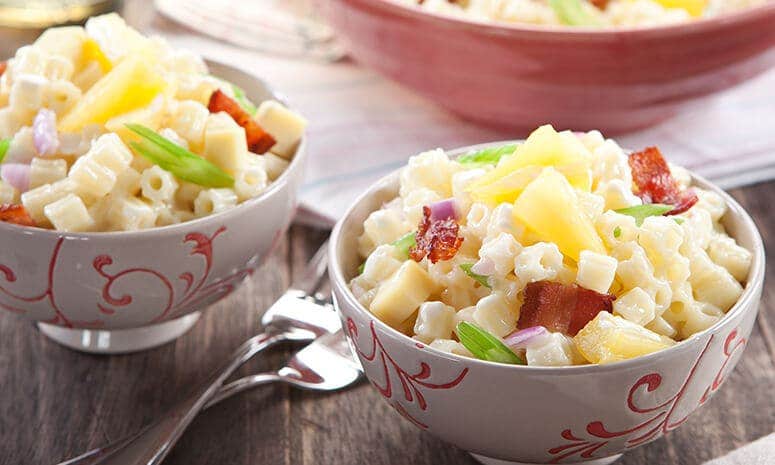 Ingredients
1 cup mayonnaise
1/4 cup milk, fresh
2 Tbsp DEL MONTE Red Cane Vinegar (47cl)
1 tsp garlic, finely chopped
1/2 cup onion, red, finely chopped
1 tsp salt
1 can DEL MONTE Pineapple Tidbits (822g), drained, reserve syrup
1 pack DEL MONTE Salad Macaroni (400g), cooked
1 cup celery, sliced diagonally, blanched
1 cup cheddar cheese, diced
250 g bacon, cut into strips, browned
Cooking Tools Needed
Measuring Cups
Strainer
Chopping Board
Measuring Spoon
Spatula
Procedure
1. In a bowl, mix mayonnaise, fresh milk and DEL MONTE Red Cane Vinegar. Add garlic, red onion, salt and reserved pineapple syrup.
2. Combine DEL MONTE Pineapple Tidbits and DEL MONTE Salad Macaroni.
3. Pour dressing over salad macaroni mixture. Mix until incorporated. Add celery, cheddar cheese and bacon. Serve chilled.
Lusog Notes
This dish provides protein that is necessary for growth, development and repair of body tissues.
Chef's Tip
Before serving, be sure to mix the salad thoroughly as the dressing may settle at the bottom of the container.
Featured Products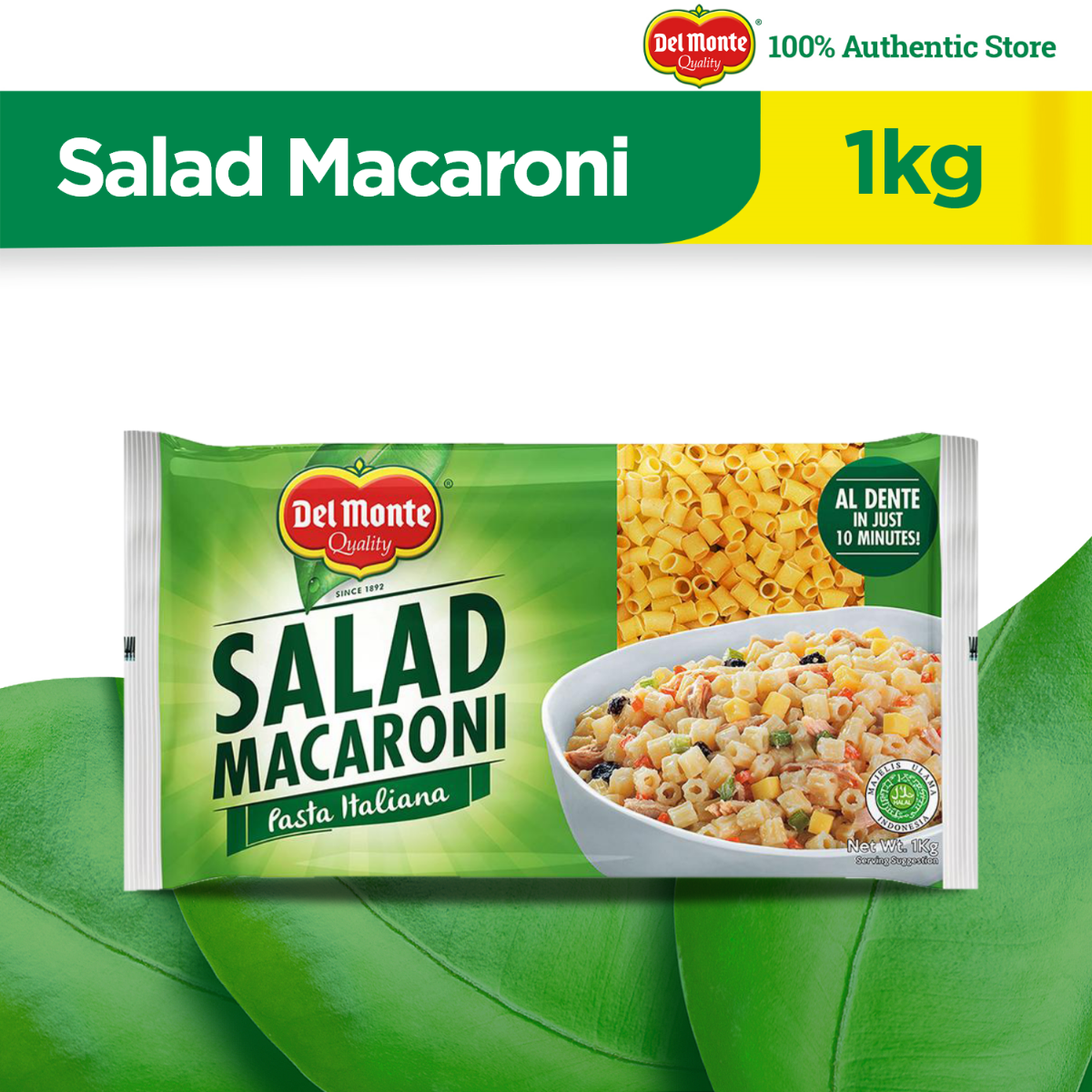 Del Monte Salad Macaroni 1kg
---
You also might be interested in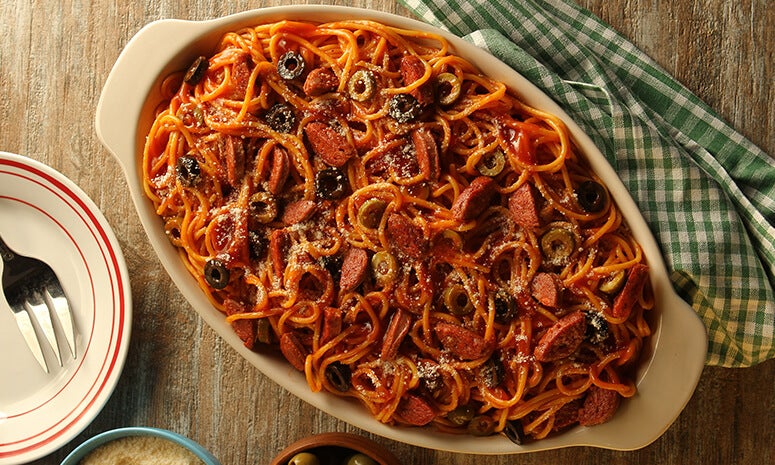 Chorizo and Olive Pasta Recipe
Impress loved ones with the sophisticated flavors of this dish.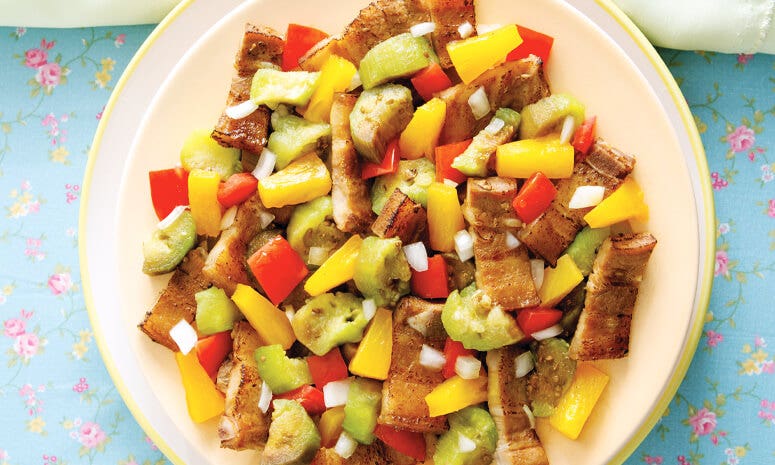 Pork Eggplant Pine Dish Recipe
A tangy, savory pork and eggplant delight.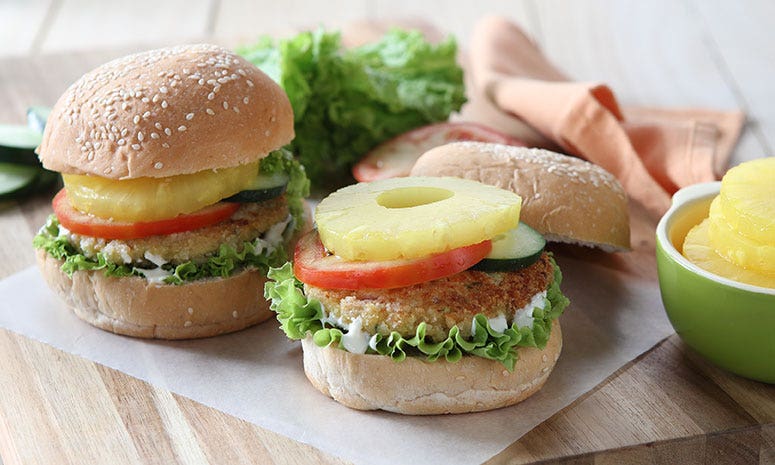 Roasted Chicken Burger Recipe
Try this healthy alternative to the usual beef burger!