Tuna Macaroni Rolls Recipe
Bite into this unique take on the usual fried rolls.
---
Categories
Appetizer, Seafood, Del Monte Pasta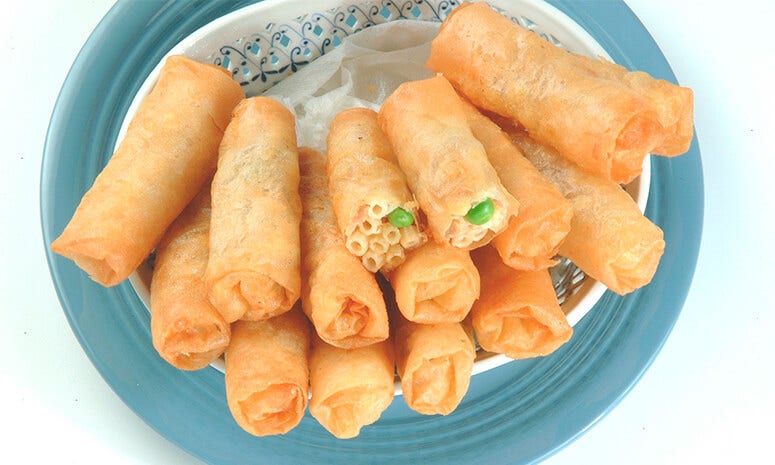 Ingredients
150 g DEL MONTE Salad Macaroni (400g)
1 pc chicken bouillon cube
2 cups water
1 can tuna flakes in brine (184g), drained
1 pc egg, beaten
1/4 cup green peas, cooked, frozen
1 Tbsp all-purpose flour
1/2 cup cheddar cheese, coarsely grated
1/2 tsp salt
1/8 tsp pepper, black
18 pcs lumpia wrapper
2 cups oil, for deep-frying
Cooking Tools Needed
Measuring Cups
Chopping Board
Measuring Spoon
Spatula
Procedure
1. Cook DEL MONTE Salad Macaroni in water with bouillon cube for 8 minutes. Drain (do not rinse). Combine with all ingredients except lumpia wrapper. Season with salt and pepper. Mix well.
2. Wrap every 2 tablespoons of mixture in lumpia wrapper. Deep-fry until golden brown. Drain on paper towels.
Lusog Notes
Two servings of this dish can provide a source of iron and niacin. Iron is needed by the body for normal metabolism while niacin promotes normal digestion and healthy skin.
Chef's Tip
Boiling the DEL MONTE Macaroni in chicken stock makes the macaroni more flavorful because it absorbs the liquid that already has flavor.
Featured Products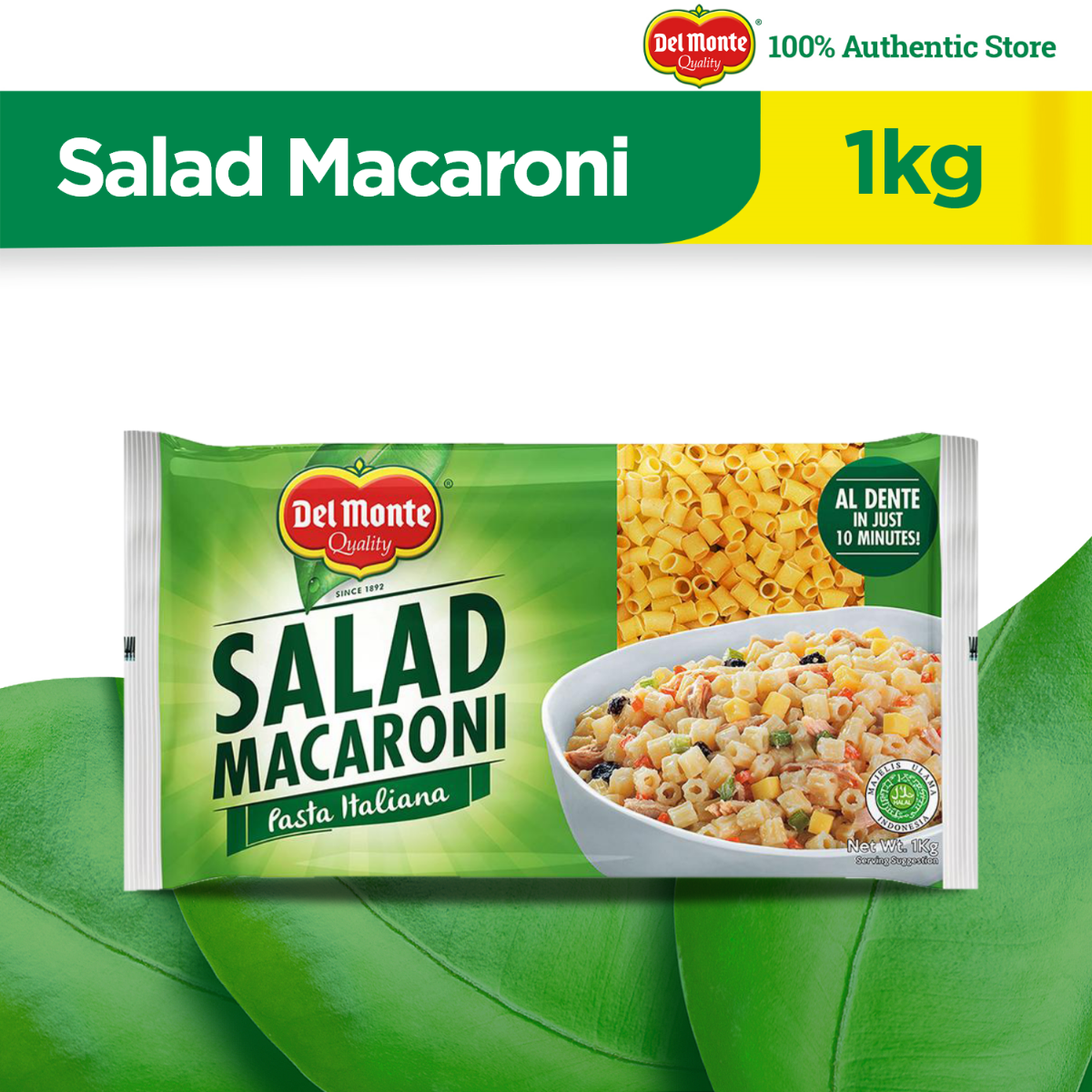 Del Monte Salad Macaroni 1kg
---
You also might be interested in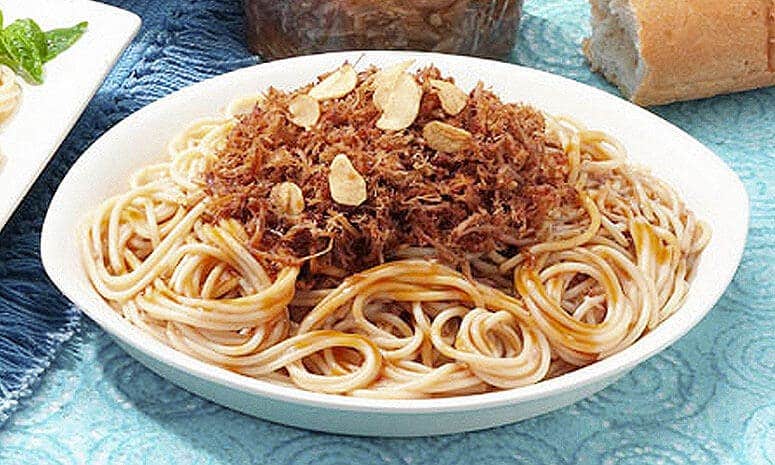 Enjoy the classic flavors of Adobo with spaghetti!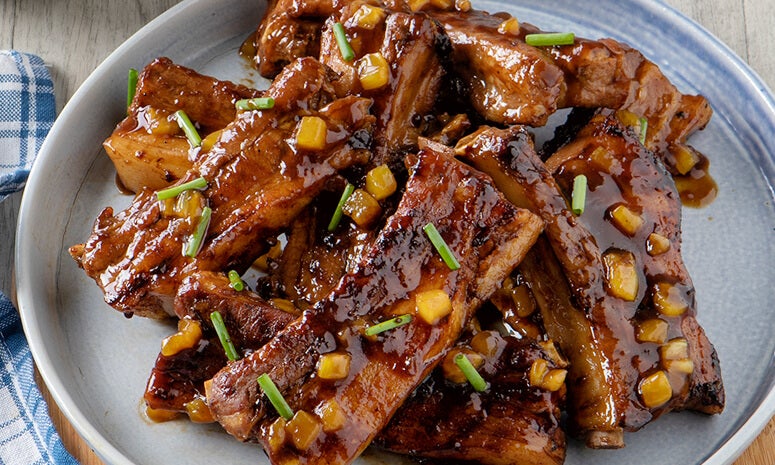 Korean BBQ Pork Ribs Recipe
Enjoy the sweet, savory taste of Korean barbecue in 3 easy steps.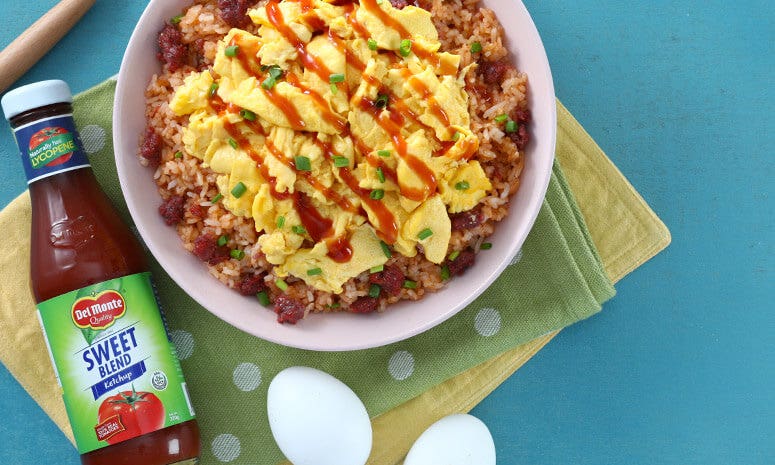 Longganisa Omurice Recipe
Prepare this Japanese dish with a Filipino breakfast twist.