Longganisa Omurice Recipe
Prepare this Japanese dish with a Filipino breakfast twist.
---
Categories
Main Dish, Rice, Pork, Del Monte Condiments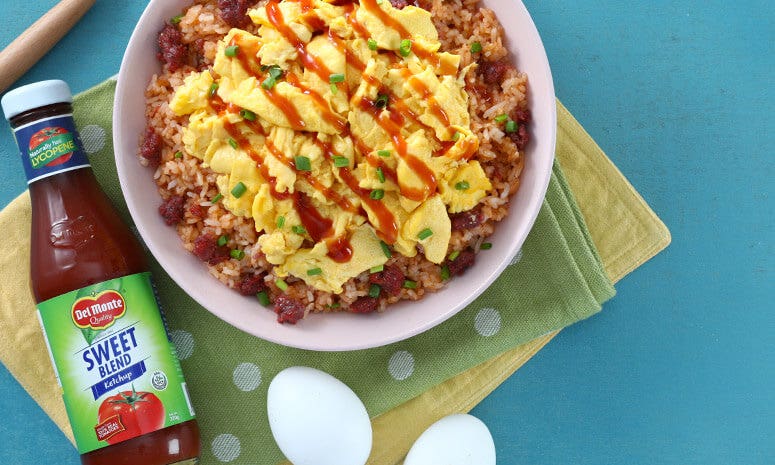 Ingredients
4 pc egg, beaten
1/4 tsp salt
1/4 tsp pepper, black
1 tsp oil
2 Tbsp water
200 g longganisa, Lukban, chopped
4 cup rice, cooked
1/2 cup DEL MONTE Sweet Blend Ketchup (320g)
2 Tbsp green onions, chopped
Cooking Tools Needed
Measuring Cups
Spatula
Chopping Board
Measuring Spoon
Procedure
Season the beaten eggs with salt and pepper then fry. Cut into strips then set aside.
Put water in a pan then add longganisa. Bring to a boil then simmer for 5 to 7 minutes or until dry.
Fry longganisa in its oil until brown then add cooked rice and DEL MONTE Sweet Blend Ketchup. Mix well.
Divide the fried rice into 4 bowls. Top with fried scrambled egg and green onions then drizzle with DEL MONTE Sweet Blend Ketchup.
Lusog Notes
This twist on rice bowl is a good source of protein and vitamin A. Protein helps in the regulation and maintenance of the body's fluid balance while vitamin A promotes healthy skin and normal vision.
Chef's Tip
Cooking the longganisa in some water helps in rendering the fat. Water helps in distributing the heat evenly so the fat melts faster with little or no additional fat required.
Featured Products
---
You also might be interested in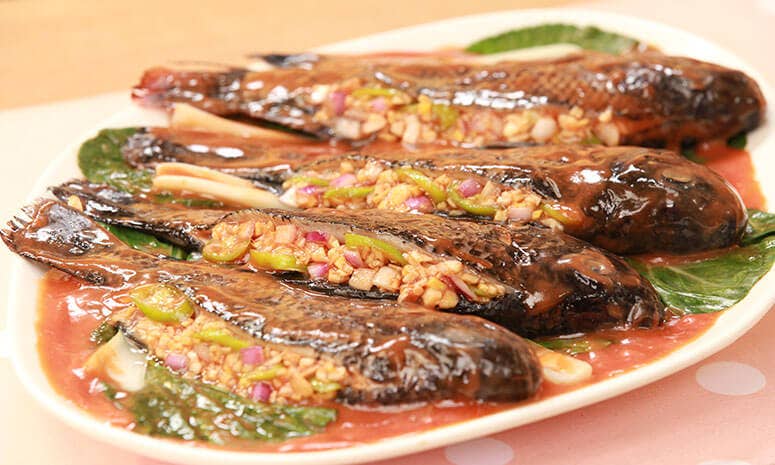 Impress the family with this stuffed tilapia recipe.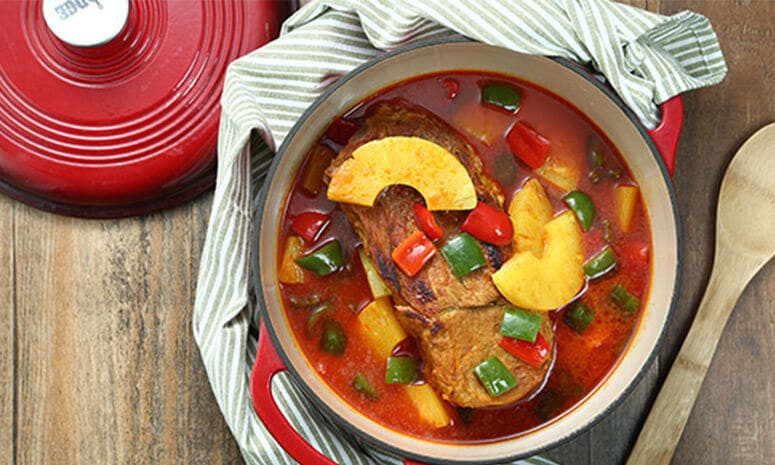 Pineapple Pot Roast Recipe
A pina-level up twist to comforting pot roast.