Pineapple Pot Roast Recipe
A pina-level up twist to comforting pot roast.
---
Categories
Main Dish, Pork, Del Monte Pineapple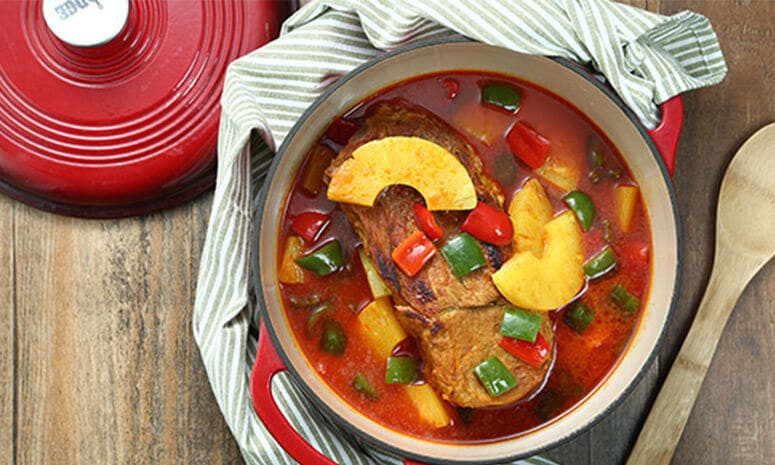 Ingredients
2 kg beef, round, whole
1/2 cup garlic, crushed
2 tsp salt
1/2 cup all-purpose flour
1/2 cup butter
1/4 cup oil
2 cup bell pepper, green, cut into 1-inch squares
2 cup bell pepper, red, cut into 1-inch squares
1/4 cup butter
1/2 cup DEL MONTE Tomato Paste (70g)
1 cup onion, red, sliced
2 cup water
1 1/2 Tbsp worcestershire sauce
1/4 cup prepared mustard
1/4 cup DEL MONTE Red Cane Vinegar
1 can DEL MONTE Sliced Pineapple (822g), drained, each cut into 2, reserve syrup
Cooking Tools Needed
Measuring Cups
Pot
Chopping Board
Measuring Spoon
Wooden Spoon
Procedure
1. Rub beef with garlic. Sprinkle with salt and flour. Set aside.
2 .Heat butter and oil. Stir-fry bell peppers for 2 minutes. Set aside.
3. In the same oil, brown beef on all sides. Remove beef.
4. In the same pan, add butter then sauté DEL MONTE Tomato Paste and onion. Add beef, reserved pineapple syrup, water, and remaining ingredients except pineapple slices and bell pepper. Cover and simmer over low heat for 2 hours or until beef is tender.
5. Add DEL MONTE Sliced Pineapple and bell peppers. Simmer once. Slice beef and put back into pan. Heat for 1 minute. Arrange on platter.
Lusog Notes
This recipe is high in protein and vitamin A. Protein helps build, repair and maintain body tissues while vitamin A promotes healthy skin and normal vision.
Chef's Tip
Lightly brown the tomato paste to develop the flavor more, making it richer and sweeter.
Featured Products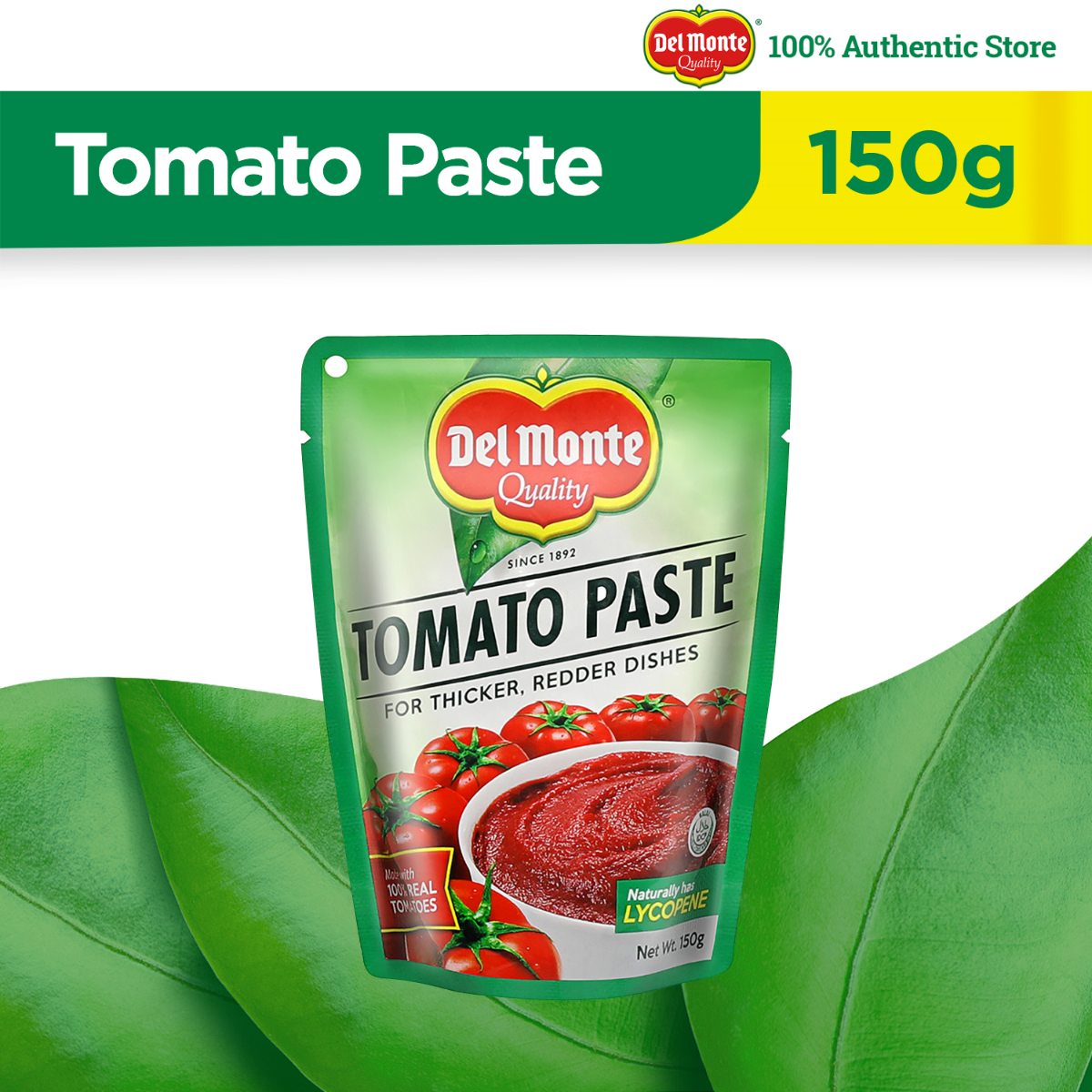 Del Monte Tomato Paste 150g
Del Monte Pineapple Slices 227g
---
You also might be interested in
Creamy Tapa Spaghetti Recipe
A delicious combination of Pinoy tapa and creamy pasta!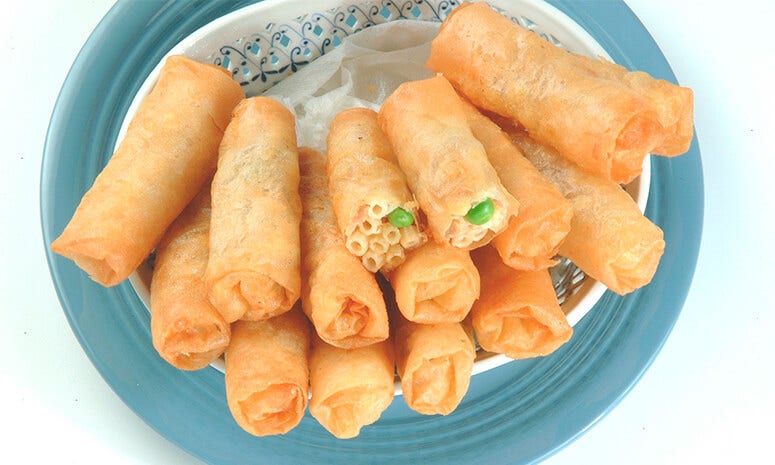 Tuna Macaroni Rolls Recipe
Bite into this unique take on the usual fried rolls.