Togue Guisado Recipe
A sauteed dish loved by many, made extra flavorful by Del Monte
---
Categories
Main Dish, Vegetable & Del Monte Tomato Sauce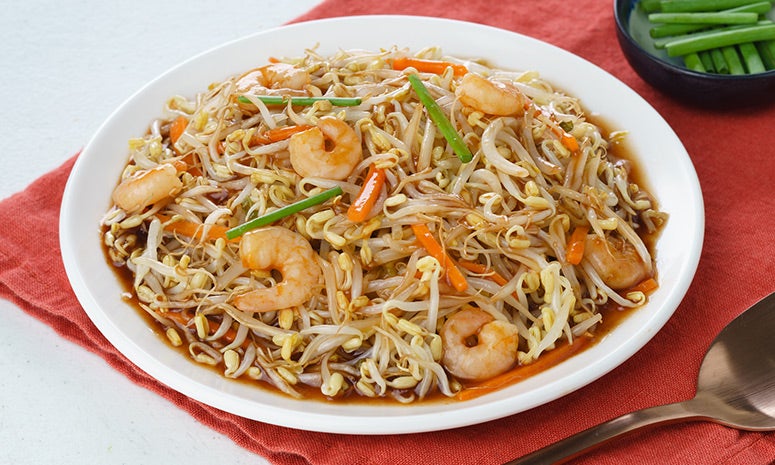 Ingredients
2 Tbsp oil
1/2 cup onion, red, sliced
2 tsp garlic, crushed
2 Tbsp DEL MONTE Tomato Paste (70g)
4 Tbsp soy sauce
150 g shrimp, frozen
1/2 cup carrot, sliced into matchstick pieces
800 g togue
1/2 tsp pepper, black
2 tsp sugar, white
2 Tbsp green onions, sliced into 2-inch lengths
Cooking Tools Needed
Chopping Board
Measuring Spoon
Measuring Cups
Rubber Spatula
Procedure
1. In a pan, pre-heat oil then sauté onion until translucent. Add garlic and sauté until aromatic.
2. Add DEL MONTE Tomato Ginisa and sauté until the paste is slightly browned. Add the soy sauce and shrimp then sauté until the shrimps are almost cooked.
3. Add carrots and togue. Season with salt, pepper, and sugar. Sauté for 4 minutes. Garnish with chopped green onions.
Featured Products
---
You also might be interested in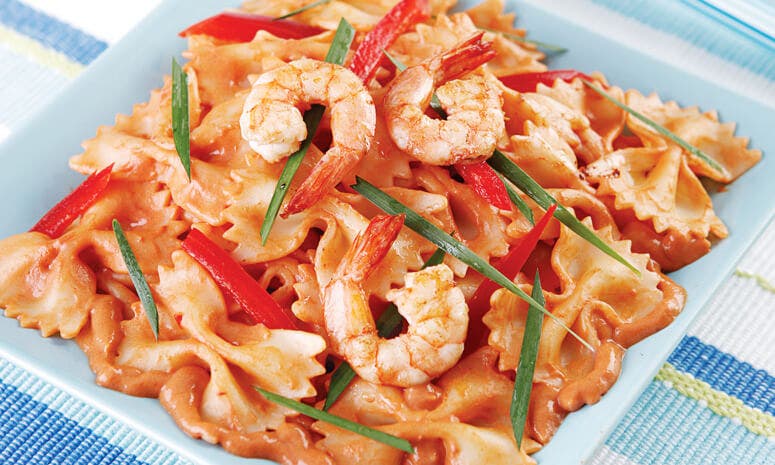 Gambas and Ribbon Pasta Recipe
Ribbon pasta dresses up this already-scrumptious shrimp sauce. Try using the colored pasta for extra fiesta appeal.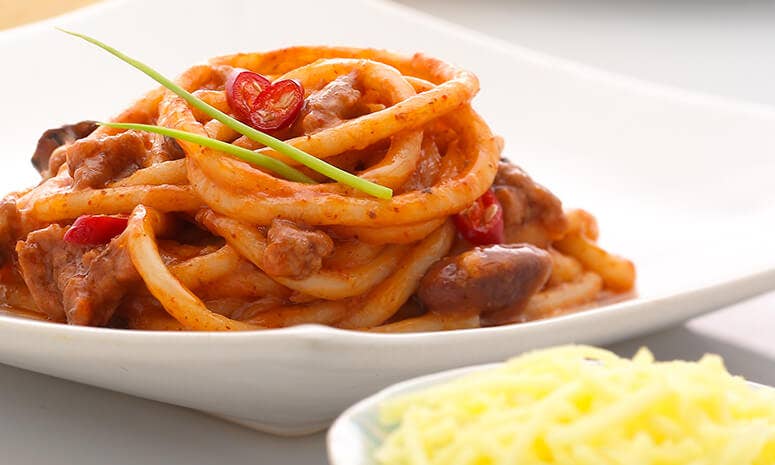 Add a spicy kick to your regular spaghetti!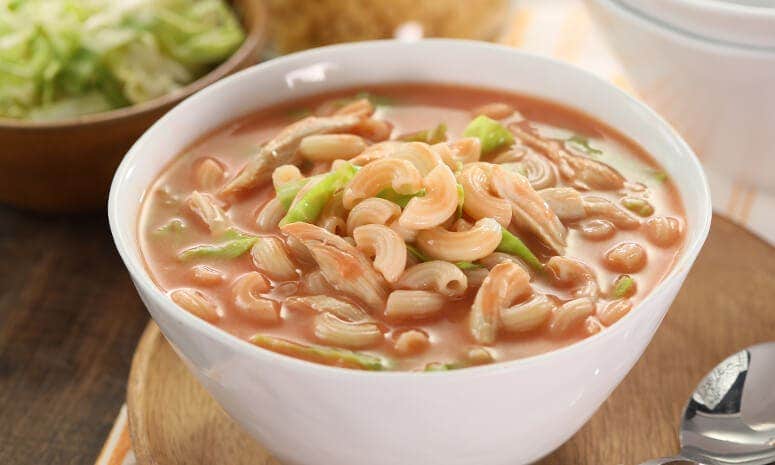 Try our version of everyone's favorite comfort food.