Sweet and Sour Seafood Soup Recipe
Enjoy the balanced flavors of this sumptuous seafood soup.
---
Categories
Soup, Seafood, Del Monte Quick 'n Easy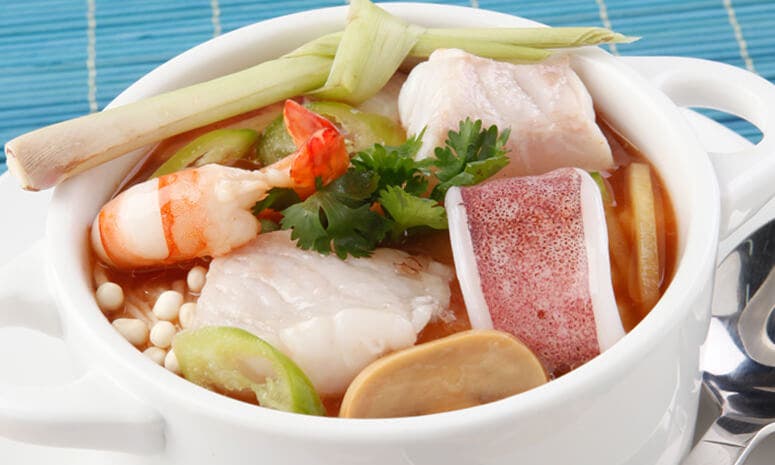 Ingredients
2 cup water
1 pack DEL MONTE Quick 'n Easy Sweet and Sour Mix (57g)
1 1/2 Tbsp patis
1/2 Tbsp sinigang mix
1 stalk tanglad
1 Tbsp ginger, cut into strips
1/4 cup button mushroom, canned, sliced
2 Tbsp sibuyas Tagalog/shallots, sliced
200 g maya-maya fillet, cut into chunks
200 g shrimp, peeled with tails intact
150 g squid, ink sac removed
1 pc siling haba
3 tsp wansuy, sliced
Procedure
1. Boil water with DEL MONTE Quick 'n Easy Sweet & Sour Mix, patis, sinigang mix, tanglad, ginger, mushrooms, and shallots. Simmer for 2 minutes.
2. Add fish, shrimps, squid, and sili. Simmer for 5 minutes. Add the wansuy. Serve.
Lusog Notes
This Sweet And Sour Seafood Soup dish is high in vitamin A that helps maintain eye health and promotes normal growth and development.
Chef's Tip
Pound the stalks of the tanglad to release the oils that will infuse into the soup.
Featured Products
---
You also might be interested in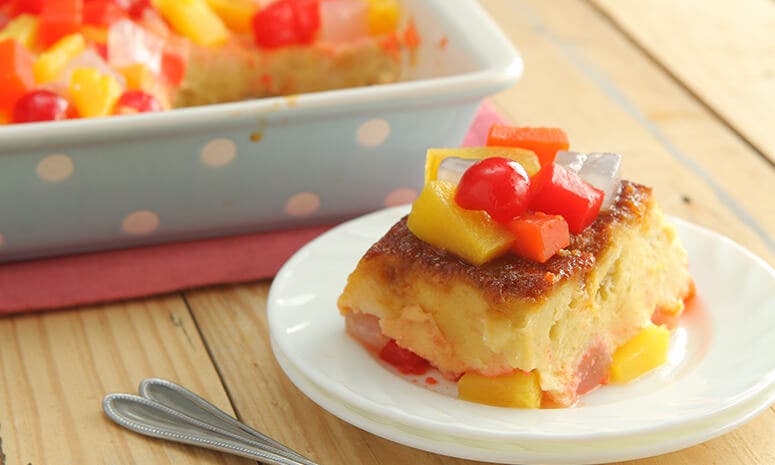 Steamed Caramel Bread Pudding Recipe
You only need a steamer to create this delicious treat!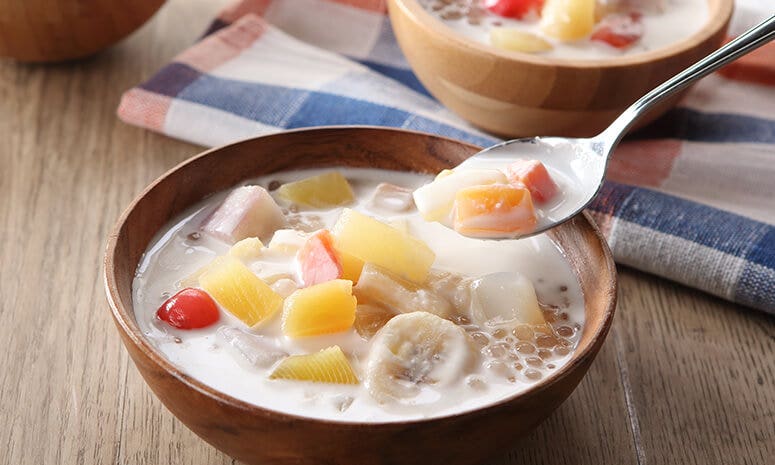 Enjoy Del Monte's version of a classic Pinoy dessert.