Fiesta Ginataan Recipe
Enjoy Del Monte's version of a classic Pinoy dessert.
---
Categories
Dessert, Fruit, Del Monte Fruit Cocktail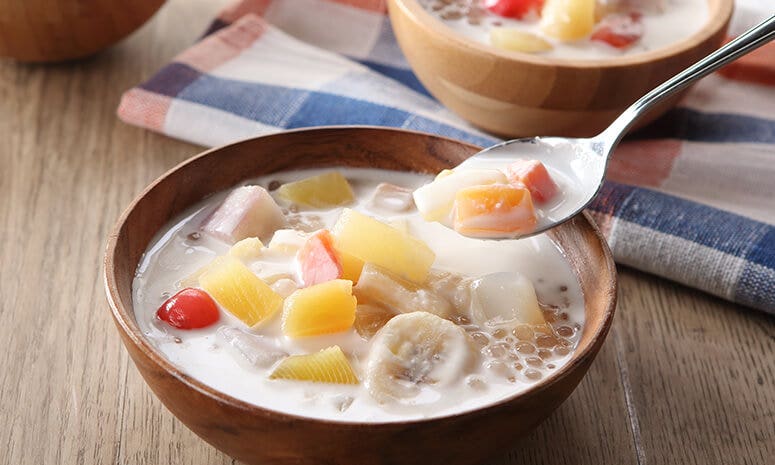 Ingredients
1 3/4 cups coconut milk (second extraction)
1/4 cup sugar, white
1 cup kamote, purple, cut into cubes
1/2 cup sago, white, cooked
1 1/2 cups banana, saba, sliced
1 cup coconut cream (first extraction)
1 can DEL MONTE Fiesta Fruit Cocktail (432g), drained
Cooking Tools Needed
Chopping Board
Measuring Cups
Pot
Spatula
Procedure
1. Simmer coconut milk with sugar for 5 minutes.
2. Add kamote and simmer until cooked.
3. Add sago, banana, coconut cream and DEL MONTE Fiesta Fruit Cocktail. Cook until banana is soft.
Lusog Notes
This exciting Filipino dessert is a good source of vitamins A and C. Vitamin A helps maintain healthy skin and normal vision while vitamin C protects one from infections by keeping the immune system healthy.
Chef's Tip
Adding the coconut cream almost at the end of the cooking over low heat keeps the soup smooth. High heat will curdle the coconut cream.
Featured Products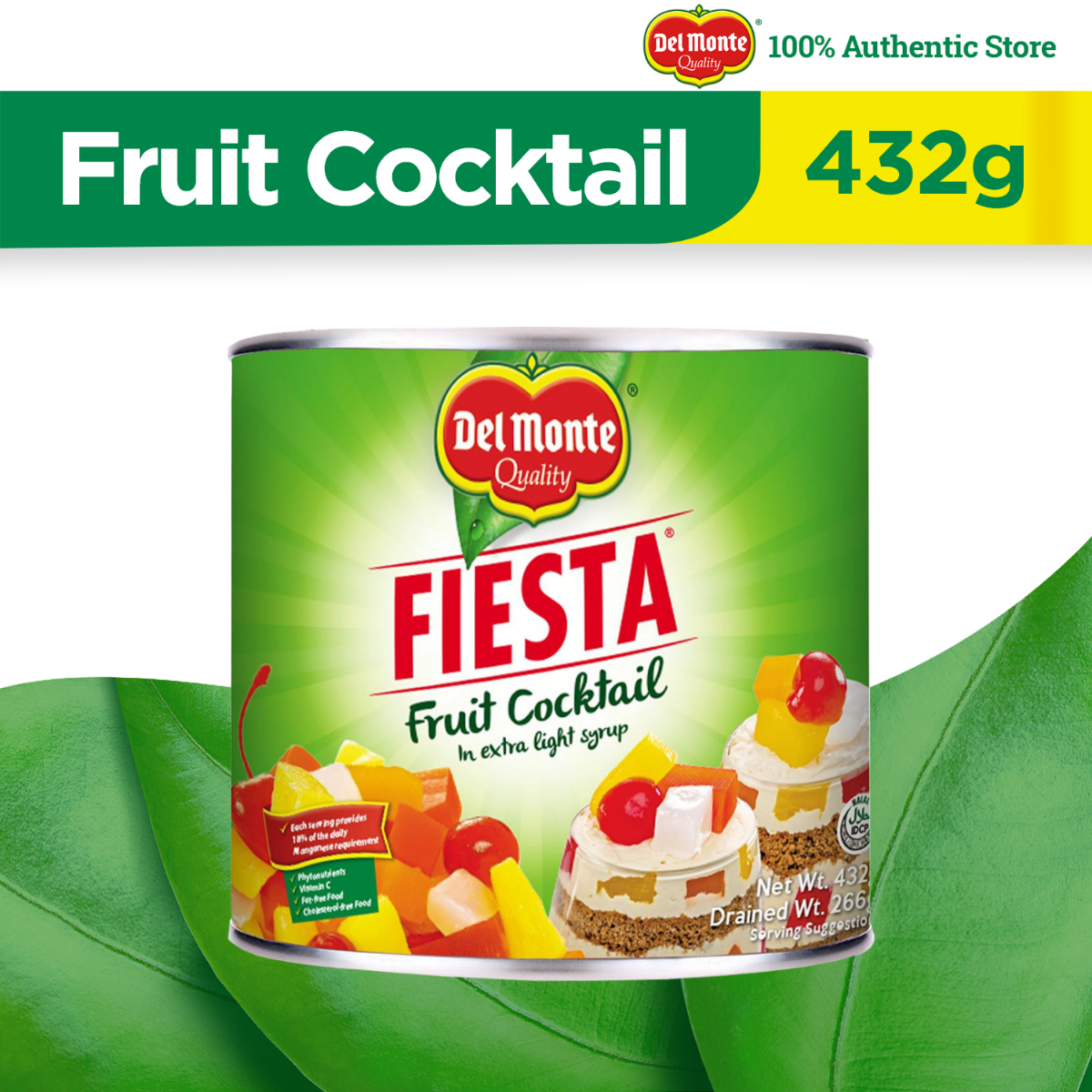 Del Monte Fiesta Fruit Cocktail 432g
---
You also might be interested in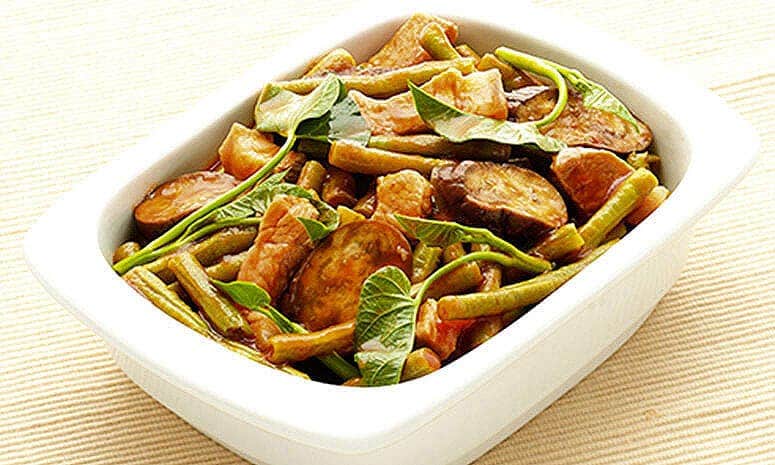 Adobong Gulay at Karne Recipe
A healthier take on the classic dish.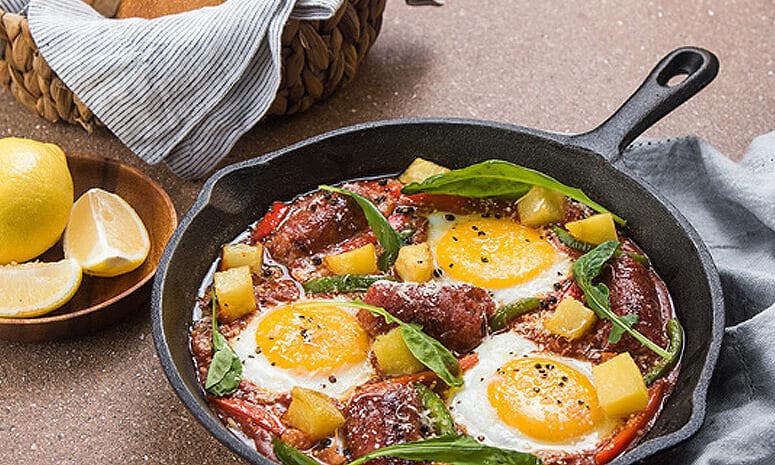 Baked Longganisa Casserole Recipe
Try this easy Pinoy potluck recipe from Chef JP Anglo.