Pineapple Coleslaw Salad Recipe
Perk up your meals with this fresh twist to coleslaw.
---
Categories
Appetizer, Vegetable, Del Monte Pineapple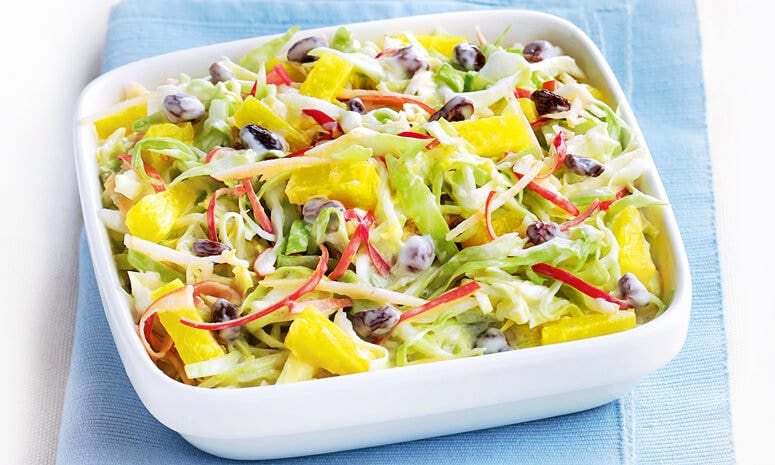 Ingredients
1/3 cup milk, evaporated
1/2 cup mayonnaise
1 1/2 Tbsp DEL MONTE Red Cane Vinegar
2 tsp sugar, white
250 g apple, fuji
2 pouch DEL MONTE Pineapple Tidbits (115g), drained and chilled, reserve syrup
1 Tbsp raisins, soaked in reserved pineapple syrup
- salt, to taste
- white pepper, to taste
250 g cabbage, finely chopped and chilled
Procedure
For the dressing, add milk gradually to mayonnaise, then stir in DEL MONTE Red Cane Vinegar. Add sugar. Chill.
Coarsely grate apple (with peel) and mix immediately to the dressing. Then combine with DEL MONTE Pineapple Tidbits and drained raisins. Season with salt and white pepper to taste. Toss to combine.
Add cabbage to the mixture 1-2 hours before serving time.
Lusog Notes
This Pineapple Coleslaw Salad recipe is high in vitamin C that helps heal wounds and keep gums healthy. Vitamin C is also an antioxidant that may help prevent some damage by free radicals and may reduce risk of heart disease.
Chef's Tip
Do not grate the apple until ready to mix with the dressing. Apples oxidize as soon as they are peeled and will turn brown.
Featured Products
---
You also might be interested in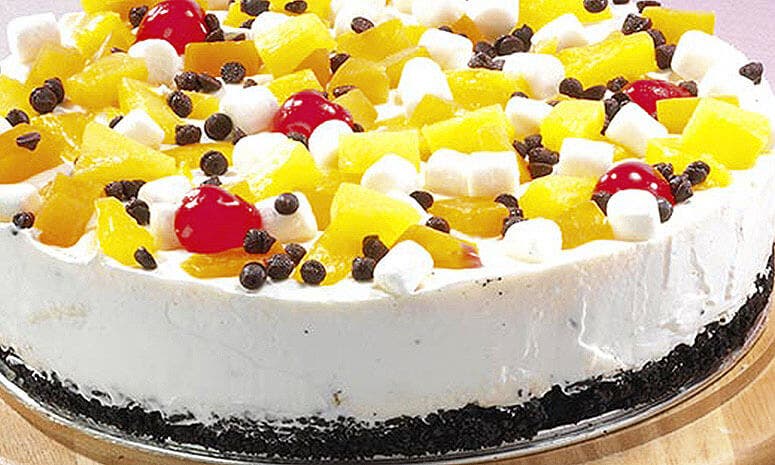 Fruit Marshmallow Pie Recipe
This no-bake pie is a great way to end any meal.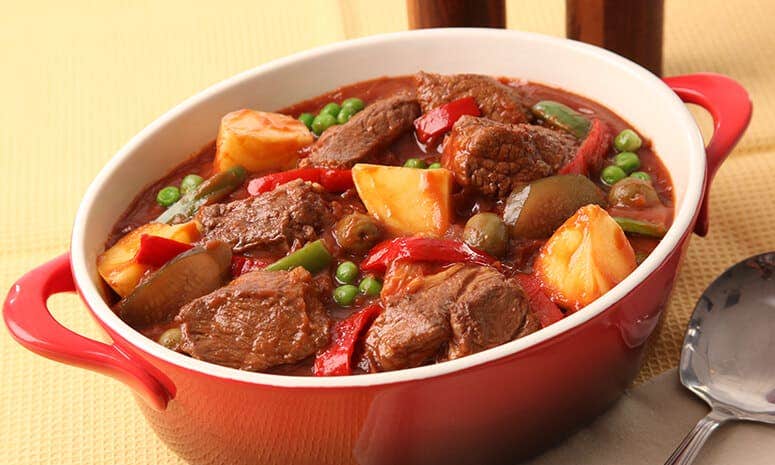 A Pinoy favorite done the sauce-sarap way.