Fruit Marshmallow Pie Recipe
This no-bake pie is a great way to end any meal.
---
Categories
Dessert, Fruit, Del Monte Fruit Cocktail
Cooking Time
3 hrs. and 15 mins.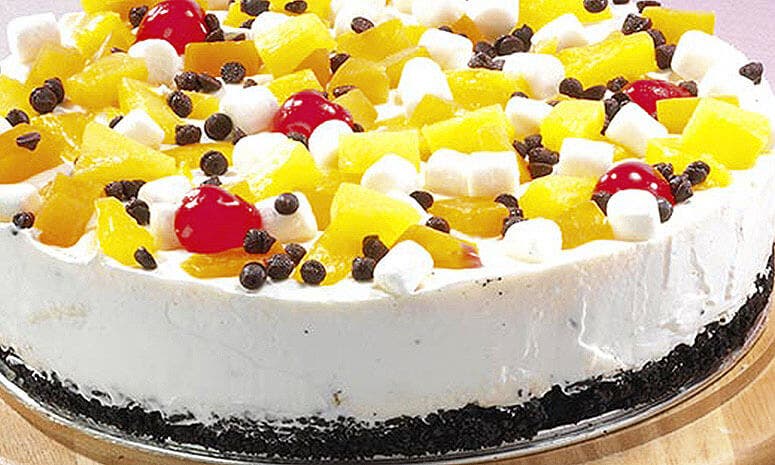 Ingredients
1 1/2 cup chocolate cookie, crushed
1/2 cup margarine, melted
1 Tbsp sugar, brown
24 pc marshmallow, white, large
1 Tbsp unflavored gelatin, dissolved in 1 tbsp cold water
1/4 cup milk, evaporated
1 can DEL MONTE Fiesta Fruit Cocktail (836g), drained and chilled
1/3 cup chocolate chips, mini, sweet
1/2 cup all-purpose cream, chilled and whipped (combine dissolved gelatin)
1/3 cup mini marshmallows, optional
Procedure
1. Mix crust ingredients and press on bottom and sides of a 9-inch spring form pie pan. Chill for 10 minutes or until set.
2. In a double boiler, melt large marshmallows and dissolved gelatin in milk. Cool. Fold in DEL MONTE Fiesta Fruit Cocktail, chocolate chips, all-purpose cream and mini marshmallows. Spread over the crust. Chill for 3 to 5 hours.
Lusog Notes
This Fruit Marshmallow Pie recipe is rich in vitamin B1 that helps keep the nervous system healthy. It is also a good source of vitamin C that helps fight common infections and keeps gums healthy.
Chef's Tip
For melting the marshmallows, you can use a bowl placed on top of a pot with simmering water, making sure that the bowl does not touch the water. This technique allows the mixture to heat slowly and helps avoid scorching.
Featured Products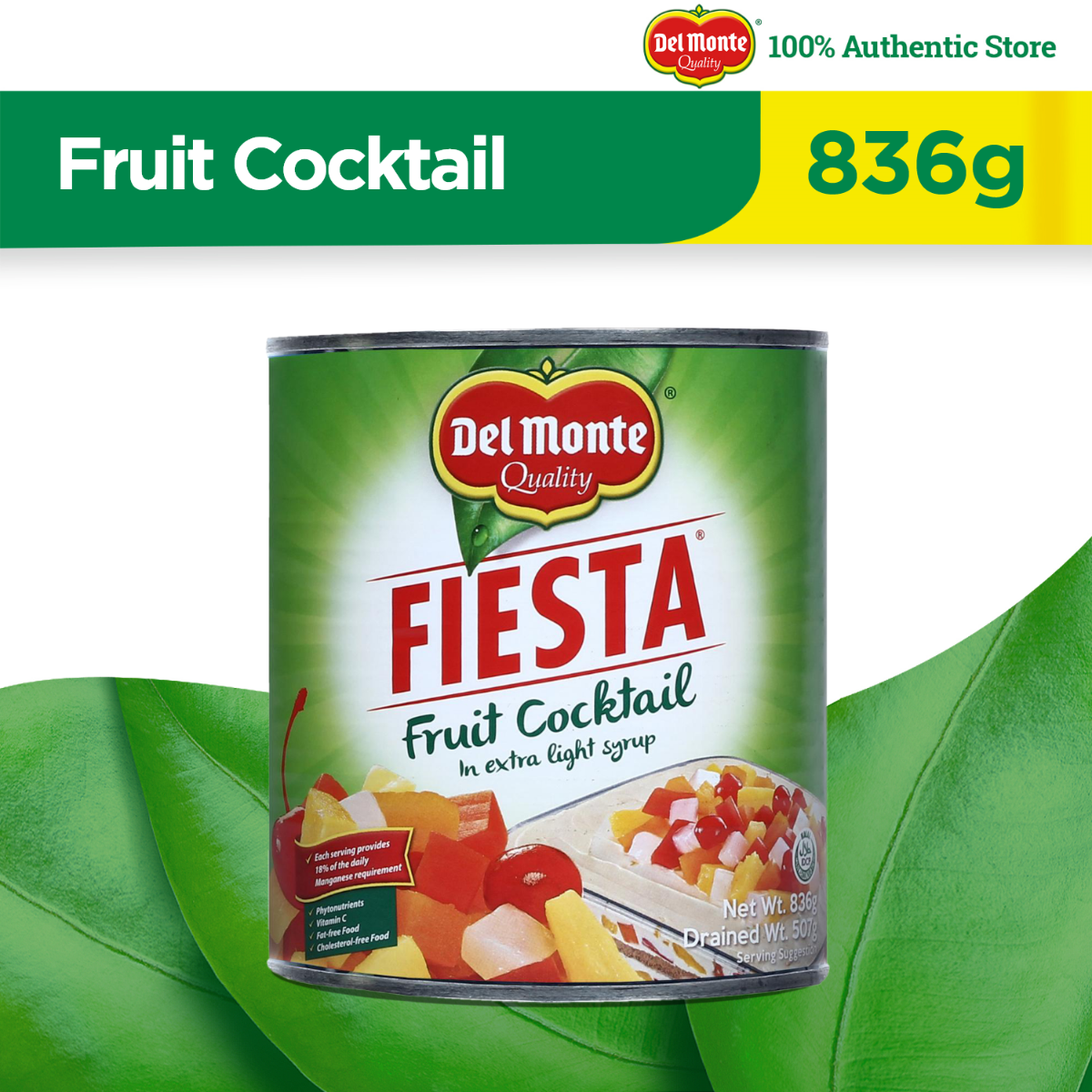 Del Monte Fiesta Fruit Cocktail 836g
---
You also might be interested in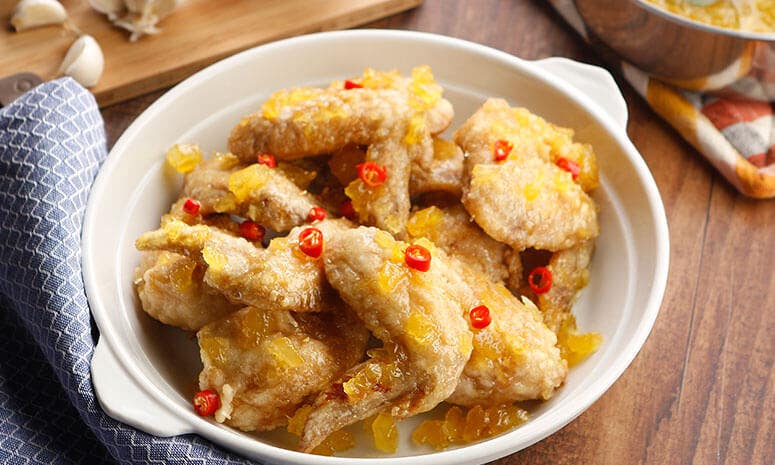 Pineapple Chili Glazed Wings Recipe
Classic spicy chicken wings get a pina-level up twist!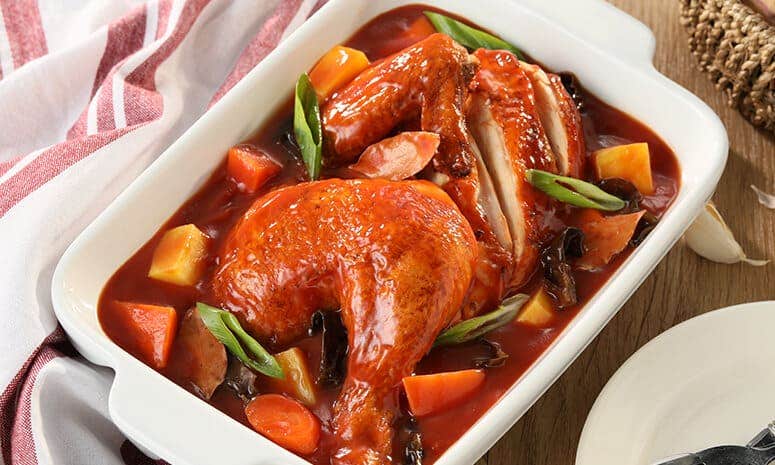 Celebrate with a festive sauce-sarap pot roast!