Pine Hot Pasta Salad Recipe
An sweet and tangy Asian salad perfect for sharing.
---
Categories
Appetizer, Pasta, Del Monte Pineapple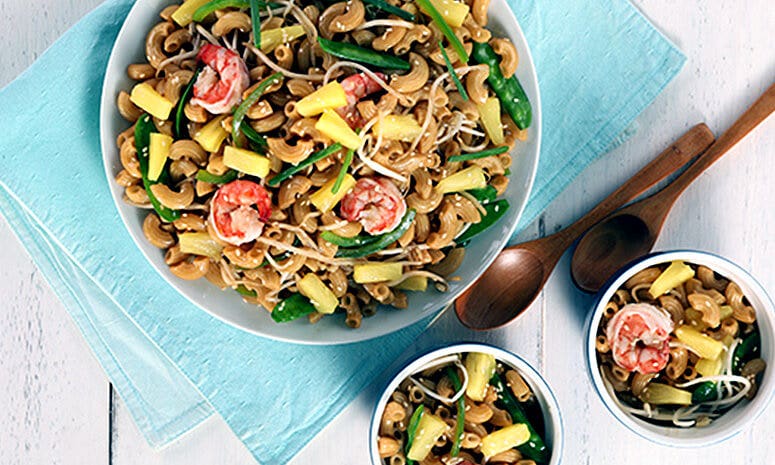 Ingredients
1/2 cup Japanese soy sauce
1/3 cup rice vinegar
1 1/8 Tbsp sesame oil
1 1/8 Tbsp sesame seeds
1/2 tsp sugar, white
1 Tbsp oil
340 g shrimp, peeled, deveined, tail off
1 pack DEL MONTE Elbow Macaroni (400g), cooked
1 can DEL MONTE Pineapple Tidbits (432g), drained, reserve syrup
1/3 cup bell pepper, green, cut into strips, blanched
2/3 cup snap peas/chicharo, blanched
2 1/4 Tbsp green onions, cut into 2-inch strips
2 cups togue
Cooking Tools Needed
Measuring Cups
Spatula
Chopping Board
Measuring Spoon
Pot
Procedure
1. To make the hot dressing, mix Japanese soy sauce, rice vinegar, reserved pineapple syrup, sesame oil, sesame seeds, and sugar. Boil for 2 minutes. Set aside.
2. In a pan, heat the oil and sear the shrimps.
3. Mix DEL MONTE Elbow Macaroni, DEL MONTE Pineapple Tidbits, green bell pepper, chicharo, and green onions. Add shrimp.
4. Toss in the hot dressing and togue.
Lusog Notes
This recipe is a source of protein that is needed for growth and development, and in vitamin A which helps maintain healthy skin and normal vision.
Chef's Tip
For a more aromatic dressing, use roasted sesame oil and toast the sesame seeds in a hot skillet or pan before using.
Featured Products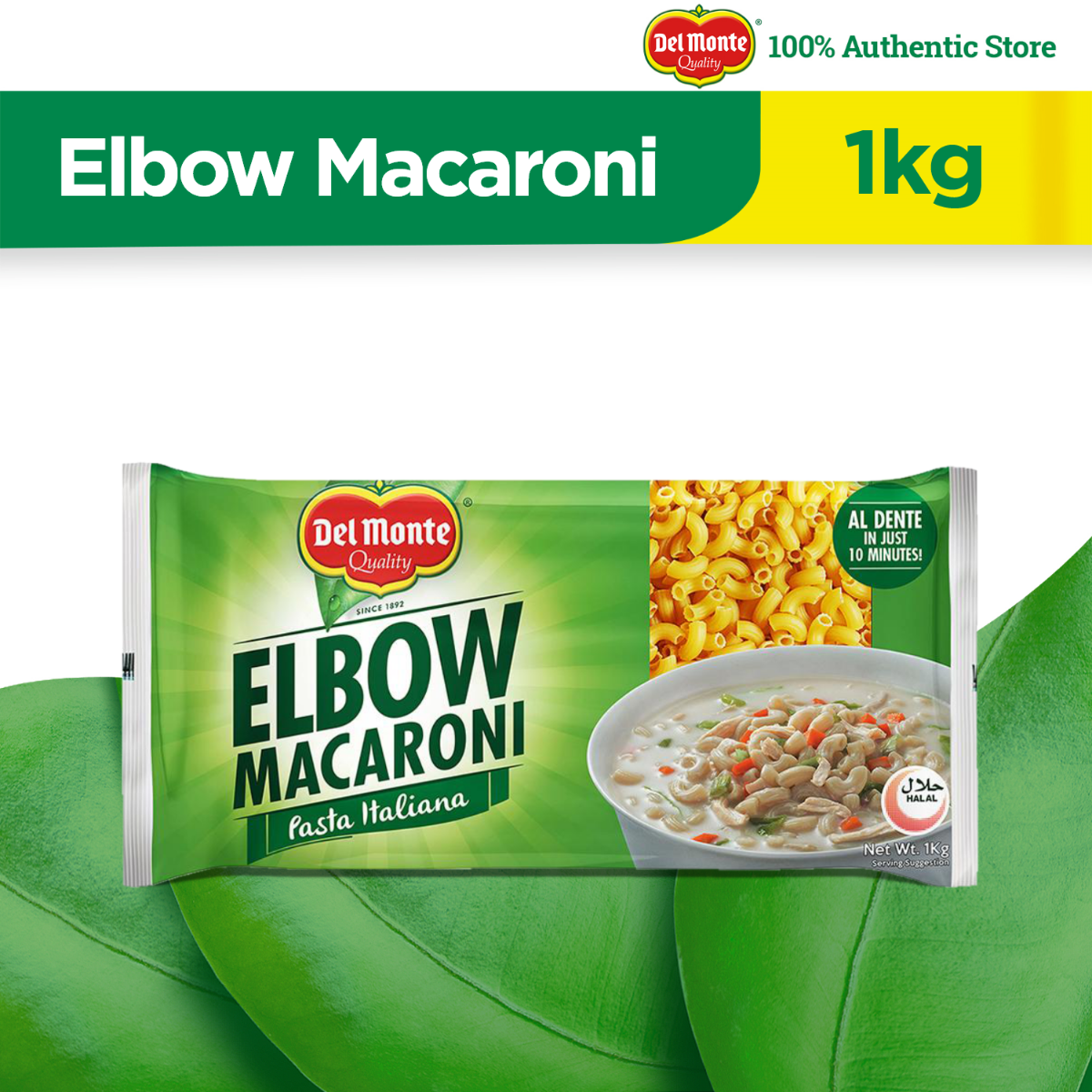 Del Monte Elbow Macaroni 1kg
---
You also might be interested in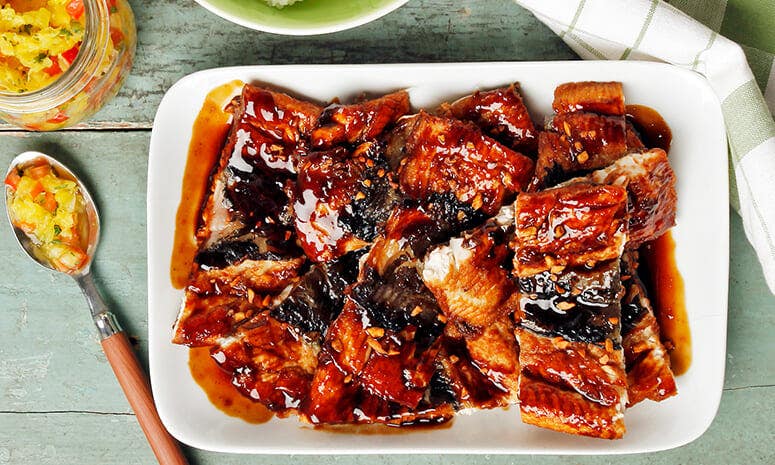 Bangus A La Pobre with Fresh Pineapple Salsa Recipe
Make the humble bangus more exciting with this recipe!
Cassava Yema Balls Recipe
This Pinoy sweet is great for snacks or dessert!