Pine Chicken Tinola Recipe
Chicken soup for the Filipino soul sounds about right.
---
Categories
Main Dish, Chicken, Del Monte Pineapple & Pinoy Dishes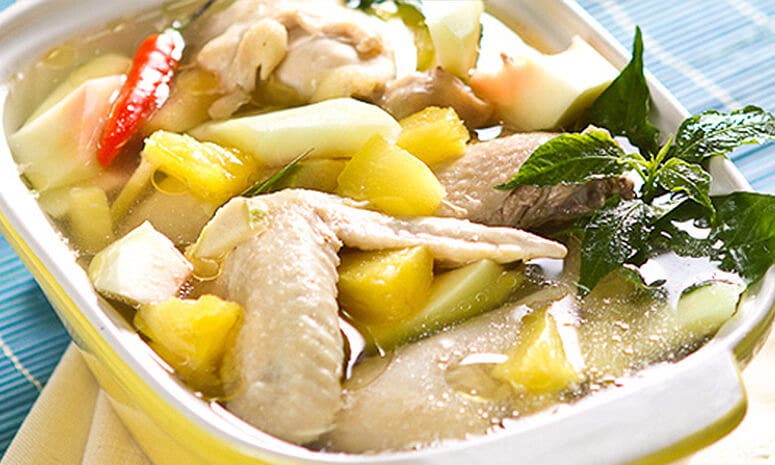 Ingredients
1 kg chicken, whole, cut up
2 Tbsp garlic, crushed
1/2 cup onion, sliced
2 1/2 Tbsp ginger, cut into strips
3 Tbsp patis
2 1/2 cup water
2 cup papaya, green, sliced
1 cup sili leaves
Cooking Tools Needed
Chopping Board
Pot
Wooden Spatula
Procedure
1. Boil chicken, garlic, onion, ginger, and patis with the reserved pineapple syrup and water, and allow to simmer for 20 minutes.
2. Add papaya, cover and simmer for another 10 minutes or until papaya is tender. Add DEL MONTE Pineapple Tidbits and sili leaves. Simmer for 5 minutes.
Lusog Notes
This interesting twist to the popular Pine Chicken Tinola dish is high in iron needed for making red blood cells that carry oxygen around the body and in vitamin A that helps keep normal vision and healthy skin.
Chef's Tip
Choose the breast part of the chicken to have a lighter and less greasy broth.
Featured Products
---
You also might be interested in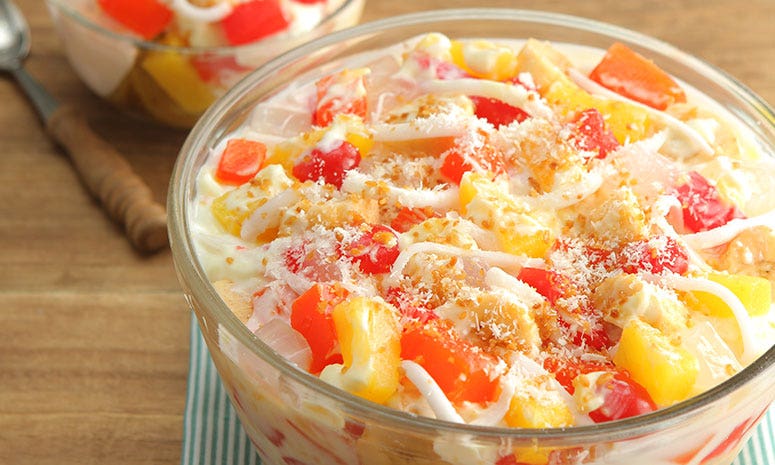 Fruit Salad with Piña Colada Dressing Recipe
If you like pina colada, then you'll love this fruity dessert that's so quick to prepare!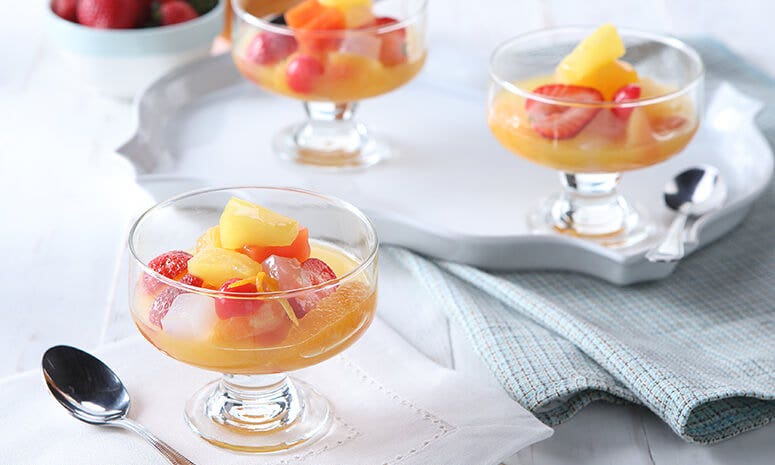 Summer Fruit Delight Recipe
It's a drink and dessert in one!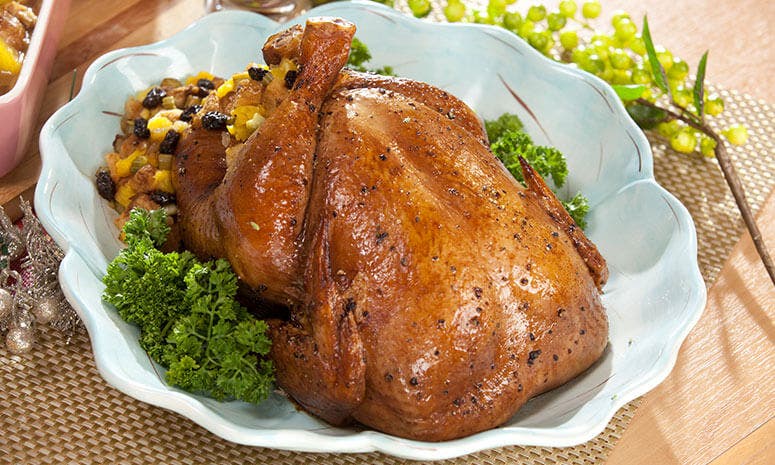 Pine Chicken Holiday Recipe
Level-up special celebrations with this delicious roast.